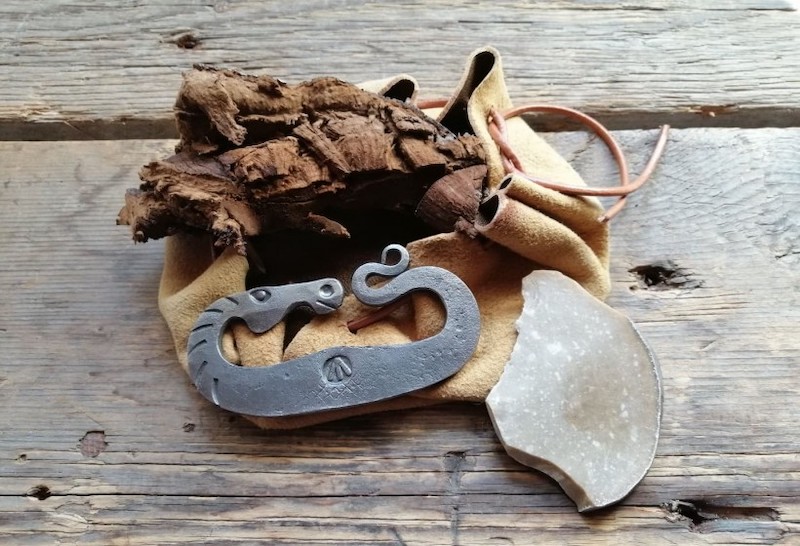 Increasingly people forgo presents on special occasions and ask their friends and family to donate to a cause instead. Thanks to DarPazar, now you can both honor a loved one with a special gift and help them support the cause they care about.
DarPazar is an online gifts platform uniting 26 social enterprises across Bulgaria whose work supports disadvantaged youth and people with disabilities, provides care for the elderly, protects Bulgaria's biodiversity, and preserves centuries-old crafts and traditions. What is more, these businesses' unique, handcrafted offerings are a superior alternative to mass-produced, generic presents. So, if you want to gift your special someone a memorable holiday season, look no further than DarPazar.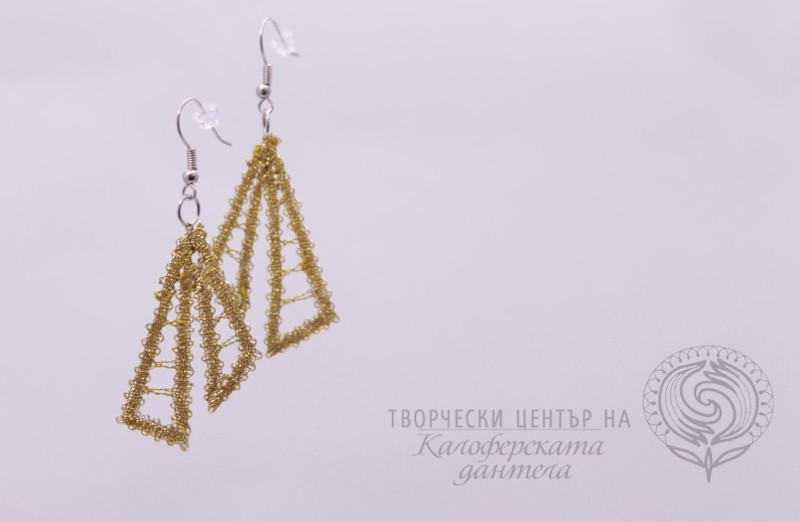 The discerning outdoorsman or -woman will appreciate the gift of this ancient fire starter flint stone kit. The tool has been used by Bulgarians for centuries, and its purchase supports the Chirpanliev House museum in the town of Shipka and its efforts to preserve local artisanal traditions.
If you or your loved ones feel strongly about supporting authentic customs and crafts, you will find that DarPazar has you covered. Kalofer Bobbin Lace Art Center's mission is to prove that an old lace–making technique can lend itself perfectly to the crafting of items that are modern and practical. Jewelry, embroidery, toys, Christmas tree decorations: Kalofer's bobbin lace is as beautiful as it is versatile!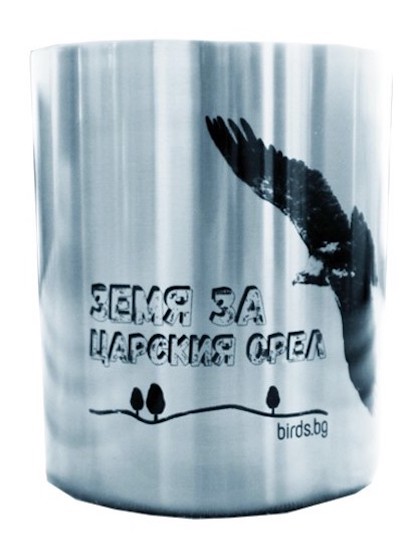 Cause-driven shoppers often select gifts and services that encourage sustainable living and support the conservation of Bulgaria's natural resources. Purchasing a jar of gourmet Black Sea fleur de sel salt will add a delicate, savory touch to your cooking and help protect the coastal lagoon of Atanasovo Lake near Burgas. Try the salt in chocolate, and your palate—and Atanasovo Lake's visiting pelicans and storks—will be forever grateful.
And any day that begins with coffee or tea in a mug by the Bulgarian Society for the Protection of Birds will be all the luckier… certainly for the birds!
You are often asked to support individuals with disabilities, but this holiday season, they've got you! Shield yourself or a loved one against the cold with the warm, forest-themed winter scarves by Karin Dom. (The proceeds will buy equipment for a new therapy center for people with disabilities in Varna.)
Aren't those long December evenings just a little bit better when accompanied by a pleasant conversation with a friend and a mug of steaming-hot mulled wine? The conversation's in your hands, but don't leave the spiced wine recipe to chance. Use the Social Teahouse's mulled wine starter package instead. (Your purchase will support youth leaving institutional care and transitioning to independent living.)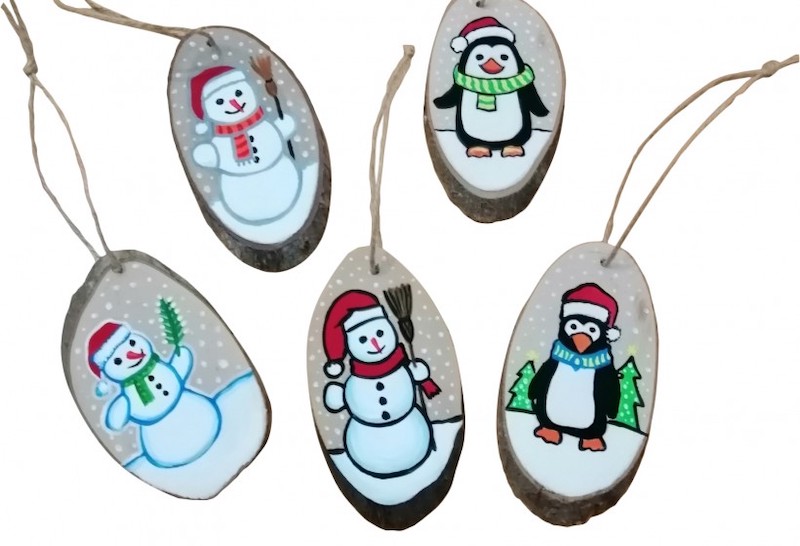 If you are wondering what to pair your mulled wine with, try chocolate-chip oat cookies made by socioeconomically disadvantaged youth at the Cookie Workshop.
Instead of telling everyone how annoying you find other people's Facebook photos of picture-perfect Christmas trees, make your own picture-perfect tree by ordering tree decorations from Badin, a Vidin-based social enterprise employing women with disabilities. Your purchase might be the envy of your friends, but it will definitely bring a smile to the Badin women's faces.
Round off the photo shoot setup with scented candles from Caritas Workshop and a beautiful hand-embroidered linen tablecloth from Tvorilnitsa Art Workshop. Both these gifts will give disadvantaged individuals a chance to make a decent living.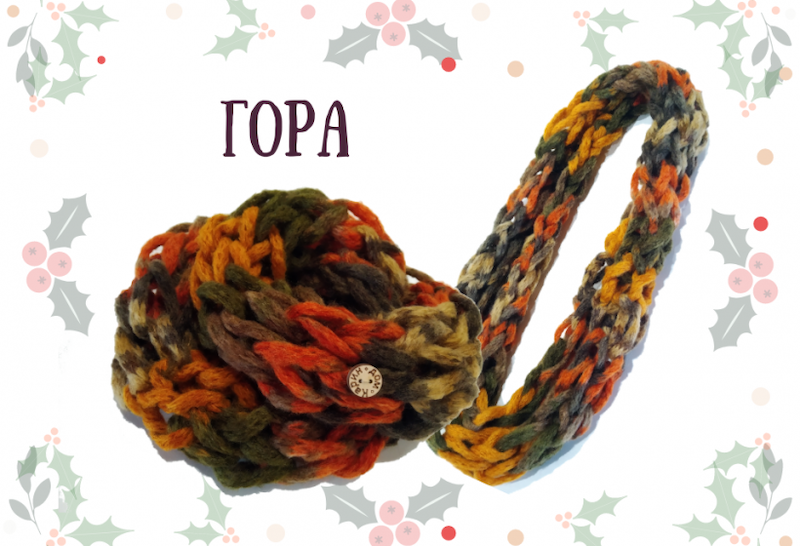 And if you want to be thematic even in your social distancing, don't forget to order Christmas-themed masks from the National Alliance for Volunteer Action, lovingly made for you by the 24 disadvantaged employees of the Alliance's tailor shop.
With the challenges brought on by Covid-19, many of us will be buying less for the holidays this year and are more conscious of where we invest our cash. With DarPazar, you are not just purchasing extra special gifts, you are also supporting the dreams of a disadvantaged fellow Bulgarian and creating a better Bulgaria for all.
www.DarPazar.bg has hundreds of offerings to suit any taste. Filter by product category, cause, or social enterprise to search for the perfect gift.
DarPazar is an initiative of the Bulgarian Center for Not-for-Profit Law (BCNL) and business management consultancy Accenture Bulgaria. A longtime grantee of the America for Bulgaria Foundation, BCNL works to empower disadvantaged communities through advocacy and entrepreneurship.