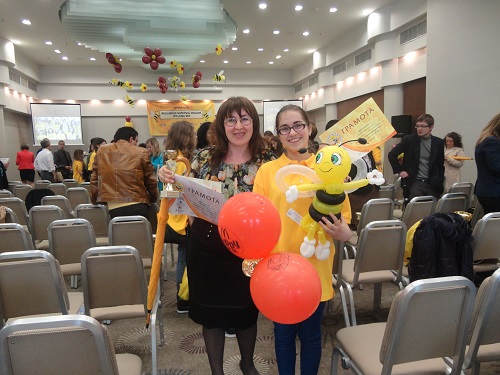 I first participated in the Spelling Bee contest in 6th grade.  My English teacher, Ms. Maria Atanasova coached me. The next year I made it to the National round which was held in Sofia and competed with 30 students from all over the country. I ranked 10th and the word that I failed was "suppress" but I do not feel suppressed.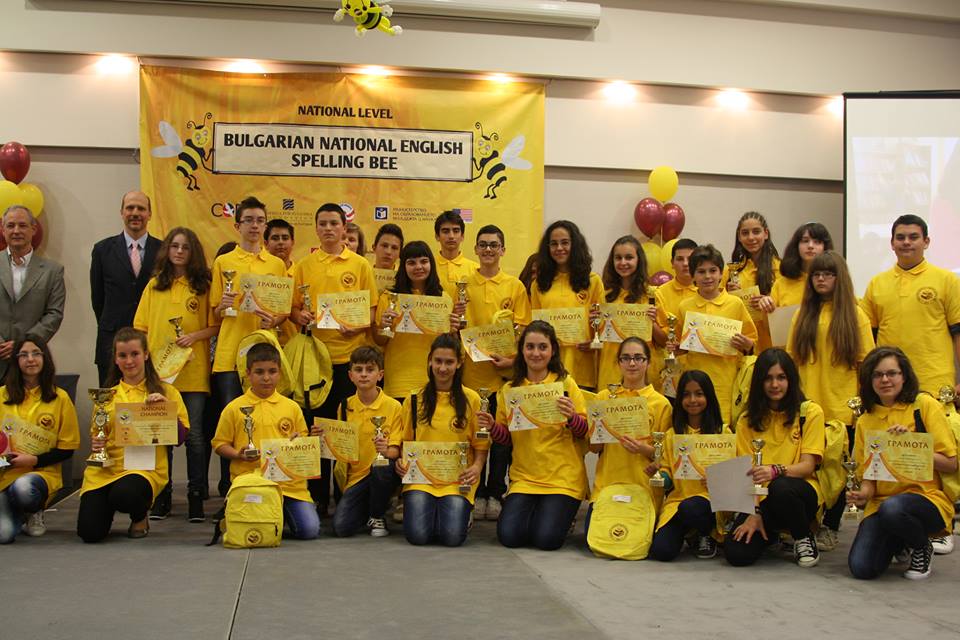 Spelling Bee introduced me to many friends and I am still in touch with most of them.  My horizons expanded and my vocabulary and spelling improved significantly. You can hardly challenge me with spelling now – I am very good!
I love communicating with ambitious people – they motivate me and make me set high goals. In a small town, one quickly reaches a certain level hard to exceed and in order for me to grow I need constant challenges.  My desire to keep improving brought me to the young leader academy Camp Glow in Veliko Turnovo. The academy empowers girls 14 to 18 years of age to develop their leadership skills and potential.  All classes are in English and my participation in Spelling Bee helped me to quickly adjust and blend in. 
I am a big tennis fan and train in my free time, but at the moment my focus is on math. In two years, I will enroll in university. I still have not decided which one but Bulgaria is the country I would like to study and work in. Our country has a lot of potential.
Maya Nikolova, a 10th grade student at First School Sveti Sedmochislenici, Targovishte