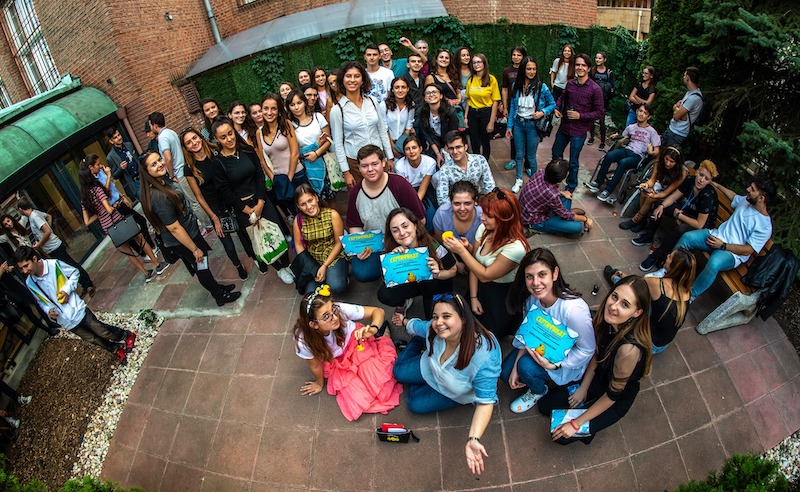 An international biotechnology company is looking for a laboratory technician with a chemistry background to fill an exciting role in…
A biology student will get to the chemistry background part and move on to the next job ad. She wouldn't even reach the position responsibilities, where she would see that her biology training would actually be a plus, or to the company profile, specifying its line of work, which might fit right in with the student's specialization and interests.
Yes, even companies, with all their resources and knowhow, sometimes have trouble determining their exact needs and writing job ads that attract the best candidates.
The process is doubly confusing for the candidates themselves. They will apply for vacancies that seem to match their training and experience perfectly never to hear back from the hiring companies. Or they would abstain from sending resumes for positions only because these were poorly written up. For university students and recent graduates especially, a job search can resemble navigating a maze.
Luckily, organizations like ScienceUp are there to offer guidance, to both sides. Thanks to the career orientation startup, students from Sofia University's life sciences departments no longer have to puzzle over badly written job ads or wonder whether their resumes are eye-catching enough. Companies, on the other hand, can get help defining their requirements and connecting with the right candidates.
ScienceUp was born out of need. Its founders are "a group of young, enthusiastic university students with a vision for a better future in the natural sciences sphere," according to the ScienceUp website. A better future, of course, means being able to find a fulfilling, well-remunerated job in one's field of training. Until two years ago, however, students majoring in the life sciences at Sofia University faced the daunting task of looking for specializations, internships, and jobs all alone. Apart from random advice by well-meaning upperclassmen and professors, there was simply no one to turn to. Career counseling was just not a service the university provided to aspiring scientists.
"This was really upsetting. There was no career center to guide us before ScienceUp came around. The main obstacle to our professional realization was finding a job. The lack of information compelled us to create that missing link," says Alexandrina Nesheva, one of the startup's founders.
ScienceUp's moment came at the beginning of the 2018/2019 academic year, when the Center for Applied Studies and Innovation (CASI) opened its doors at Sofia University's Biology Department. Equipped with state-of-the-art laboratories and offering business and entrepreneurship training with support from the America for Bulgaria Foundation, CASI allows life sciences students to work on applied multidisciplinary projects and provides them with the skills necessary to launch their own innovative businesses.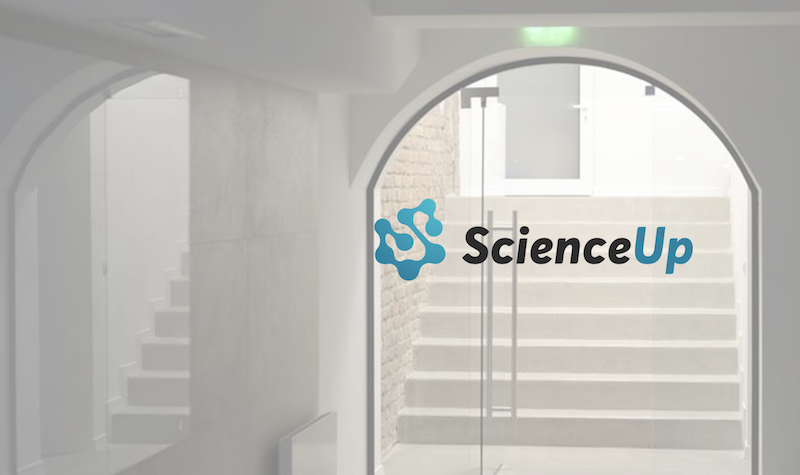 The Center's applied-science and business focus inspired Alexandrina and the other ScienceUp cofounders. "This is the future," they thought.
CASI founder Kiril Petkov, whose company ProViotic sells probiotics on four continents, offered early support, mentorship, and a home to the startup. Crucially, three members of the ScienceUp team also took CASI's innovation and entrepreneurship course, allowing them to grow from a volunteer service into a full-fledged business with a clear strategy and goals.
"When I took the course [at CASI] I knew nothing about business. The career center existed, but I was clueless about what I had gotten myself into. The course came at a turning point and helped us learn what business is all about and what we will be facing. It enabled us to offer more relevant, better-quality services," Alexandrina says.
Today, ScienceUp specializes in interpreting both applicants' and companies' needs and communicating them in a way that the other side will understand. Companies rely on ScienceUp's insight into the life sciences and connections with the right people for the roles they wish to fill. Students can schedule individual consultations to discuss professional fields or specific job offers and get help crafting the perfect motivation letter or CV. Academic orientation is also part of the service ScienceUp offers. At events in its Career Talks series, students meet with HR specialists, peers with firsthand job-hunting experience, and company CEOs in an informal atmosphere that encourages ideas exchange and collaboration.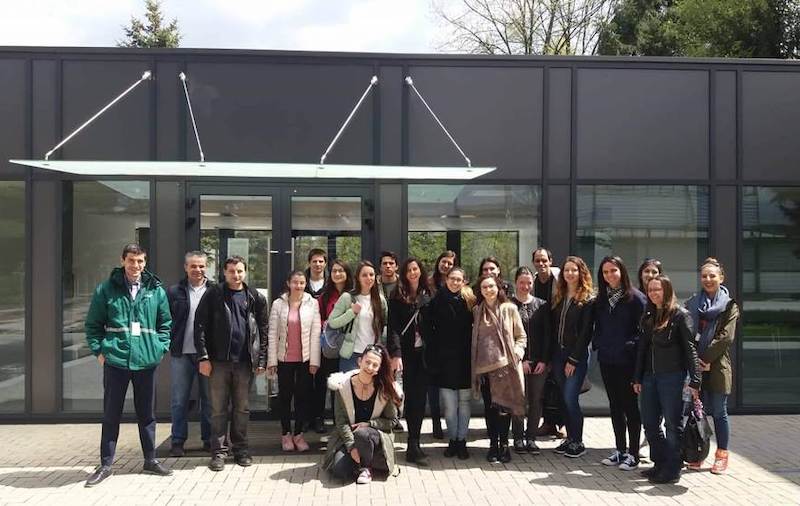 ScienceUp regularly publishes verified job and internship opportunities in its monthly newsletter and on its Facebook page. As part of the verification process, ScienceUp team members interview representatives from the hiring company to establish its needs and intentions. They also visit the company facilities to ensure work conditions comply with industry standards.
"We didn't have this opportunity, but we must make an effort to make life easier for those coming after us," says Alexandrina, who just completed a bachelor's degree in molecular biology at Sofia University.
In 2020, Sofia University's Biology Department contracted ScienceUp to provide career guidance to students. The service is free of charge to all job applicants.
Find out more about the range of corporate services ScienceUp offers at https://scienceup.bg/services.