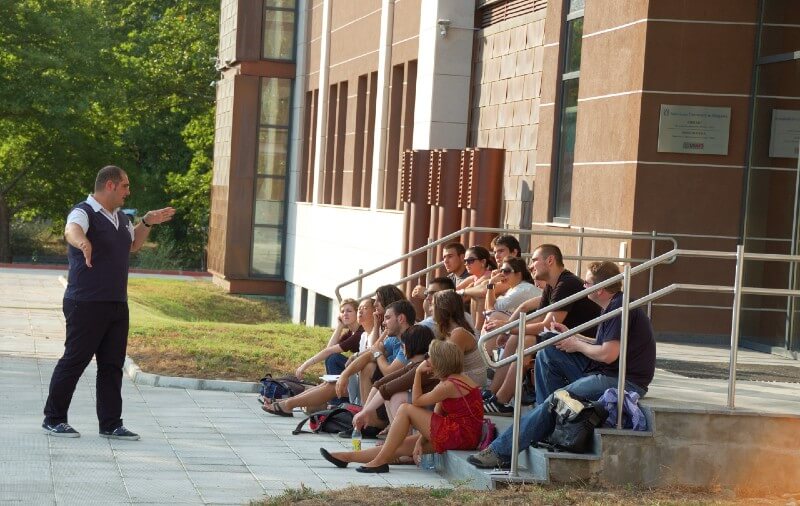 "Never doubt that a small group of thoughtful, committed citizens can change the world; indeed, it's the only thing that ever has."
Cultural anthropologist Margaret Mead's powerful words ring particularly true in the case of the American University in Bulgaria. It is hard to overstate the outsized impact the small liberal arts college in the southwestern Bulgarian town of Blagoevgrad has had on the region and beyond, through just such a group – its tightknit, engaged alumni community.
Thirty years after the university's founding in 1991, AUBG alumni are no longer a small group. But they are a distinctive one, its main feature being their commitment to effecting positive, thoughtful social change. Whether they are working to illuminate corruption or resolve international conflicts, preparing their countries' economies for the digital future, or helping governments deal with public health crises, AUBG graduates are leaving a profound mark on their communities and the world at large.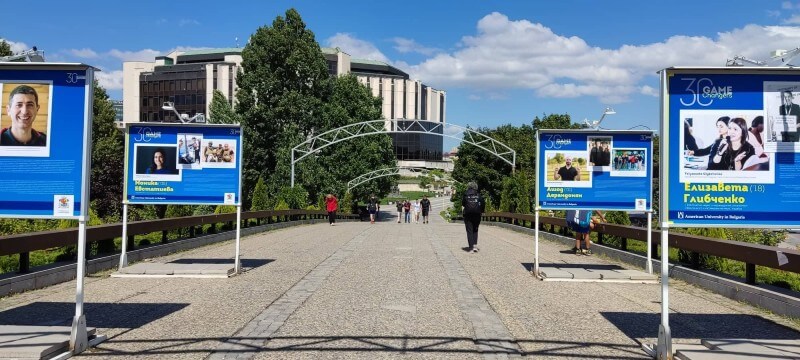 An exhibit titled "30 Moments in History, 30 Game Changers" celebrates key milestones in the institution's first three decades and its alumni's accomplishments.
Meet seven of those game changers whose work is improving their communities and helping change the world: 

Monika Evstatieva, Bulgaria, Class of 2005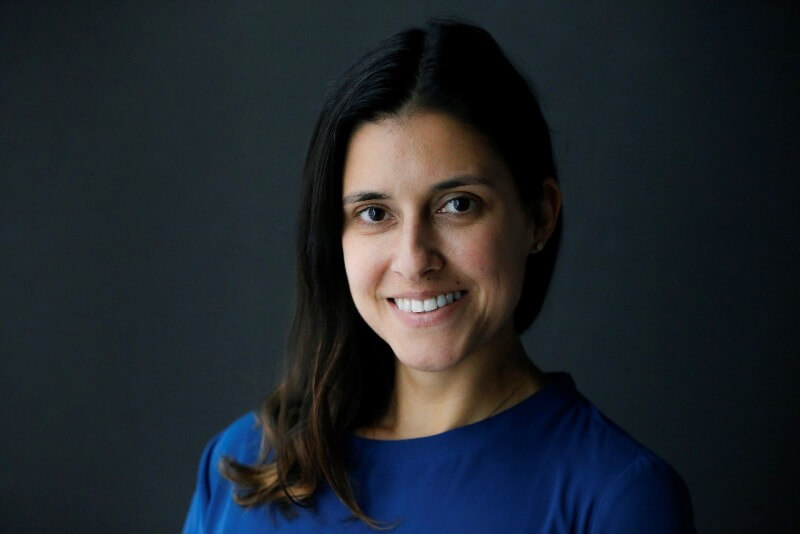 Monika Evstatieva's journalism career spans 15 years and positions at the New York Times and National Public Radio, the largest public radio broadcaster in the United States. Currently, she is a senior producer at NPR's Investigations Unit. Over the years, she has covered current events and breaking news, including wars, protests, elections, and border disputes, in Afghanistan, the Balkans, Russia, Western Europe, and the United States.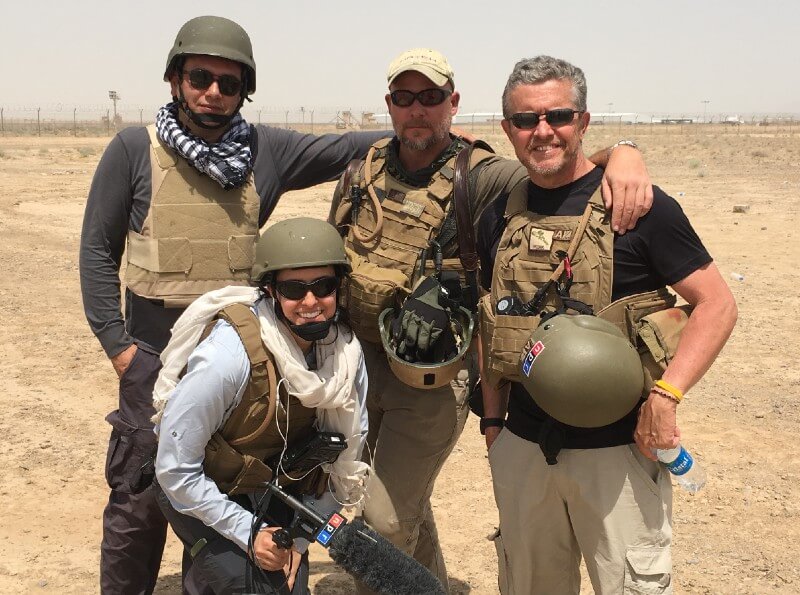 She has a master of arts degree in journalism from American University in Washington, DC, but she points to her time at AUBG as most influential in her career choice. "[There] I was taught by some of the kindest and most generous professors, where I made lifelong friends, who I still hang out with all the time, and where I thrived as a young person trying to find a path in life," Monika says. "At AUBG, I also fell in love with radio through my time at Radio Aura, where I worked as a producer and later as a general manager."

Miladin Bogetic, Montenegro, Class of 2003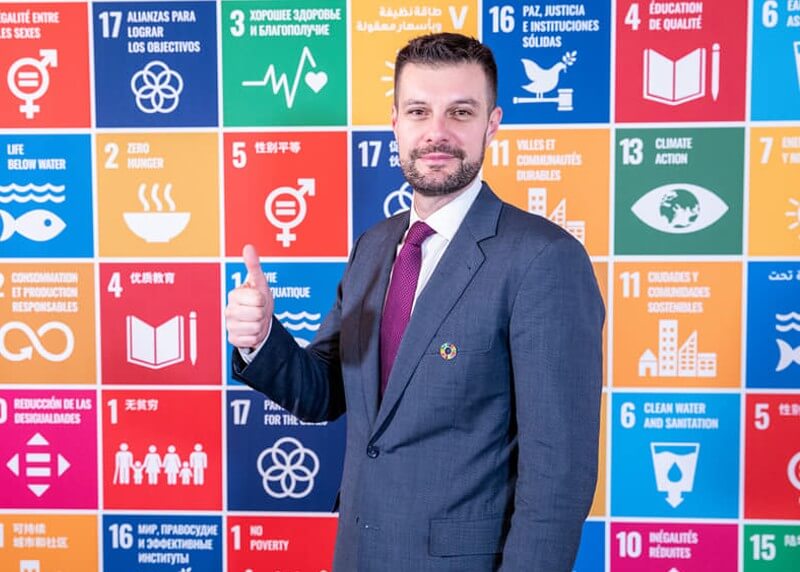 Miladin Bogetic's family fled their hometown, Sarajevo, in 1992 at the start of the Bosnian War, an event that marked him profoundly and prompted his interest in conflict resolution and humanitarian work. His international friendships in college were also life-changing: "AUBG was an eye-opener in so many ways and a springboard to the world. The experience was both challenging and rewarding academically; fun socially; and very enriching culturally," Miladin says.
He started his professional career at the Foreign Ministry of Montenegro in 2007. Three years later, he joined the United Nations, and his first mission took him to Lebanon. In 2017, he joined the International Committee of the Red Cross (ICRC) as spokesperson based in Ukraine. Currently, he is a press officer at the United Nations in Geneva.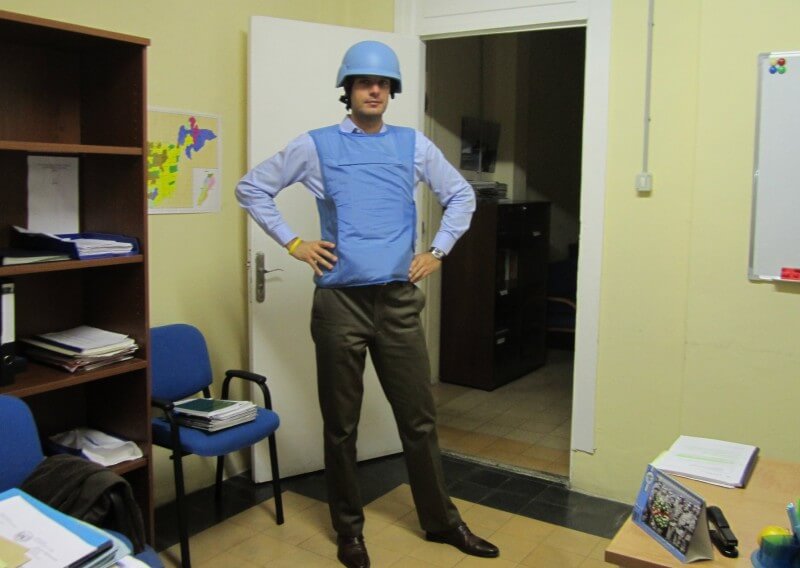 Despite his high-powered international career, Miladin says he is most proud of "successfully keeping in touch with family and friends around the world for over two decades… and serving my country (at the MFA of Montenegro) and then the world (as an international civil servant with the UN and the ICRC). There is more to life than just getting a good salary and climbing a career ladder. Having a feeling that you are helping real people through socially responsible or humanitarian work is priceless."

Florina Ivanova, Bulgaria, Class of 2015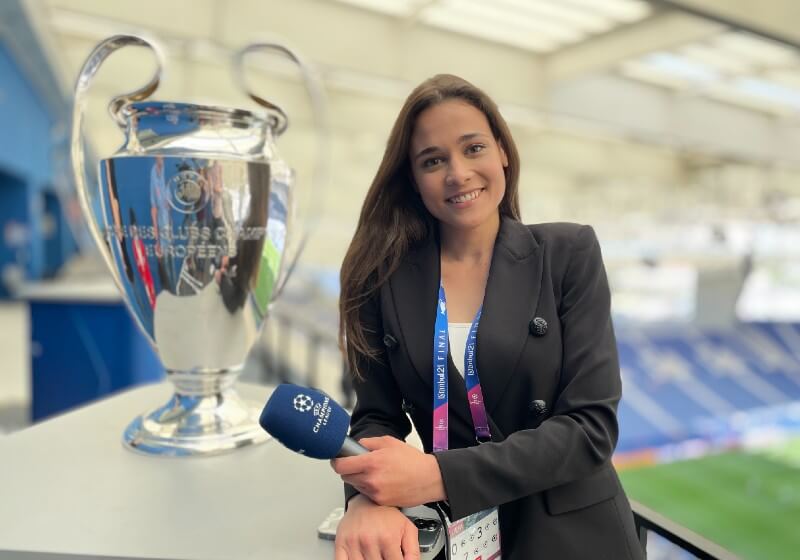 A sports news anchor at Bulgaria's first private broadcaster bTV, Florina Ivanova is among the network's most recognizable faces. A sports lover since an early age and an enthusiastic journalism major at AUBG, Florina made a successful career of her two passions upon graduation. And while she practiced rhythmic gymnastics for 10 years as a child, she says her favorite sport to watch and cover is soccer. Just recently, Florina flew to Portugal to cover the UEFA Champions League's final, a professional opportunity she admits was a dream come true.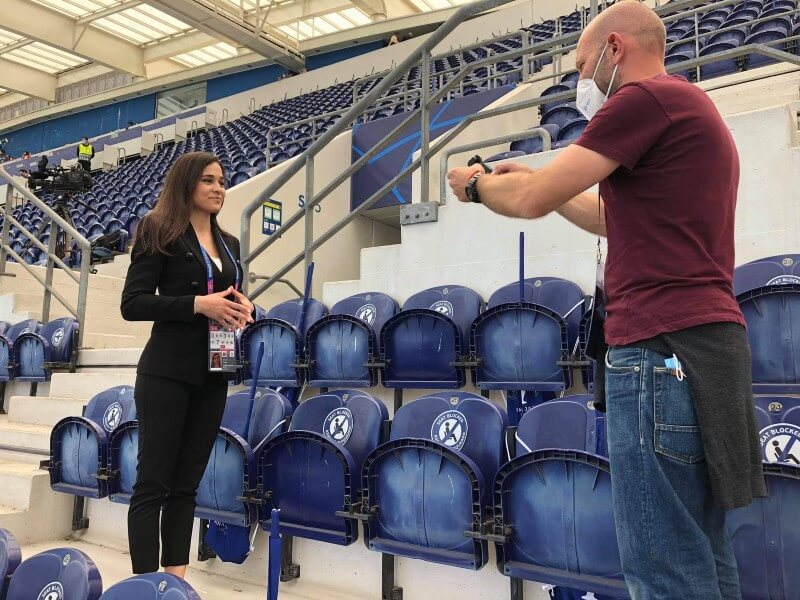 Beyond her fulfilling career as a sports anchor and reporter, Florina loves making documentary films, a passion she first discovered at AUBG. In 2020, the AIPS Sport Media Awards ranked her among the five best young reporters in the world for her film Mission "Golden Girl." The film was among the top 30 in the world, next to productions from the BBC, Discovery, ARD, and NBC. "I am not exaggerating when I say that graduating from AUBG, you are one step forward and you are ready for real life. So, go out there, never settle, and just be brave," Florina says.

Nikoleta Popkostadinova, Bulgaria, Class of 2006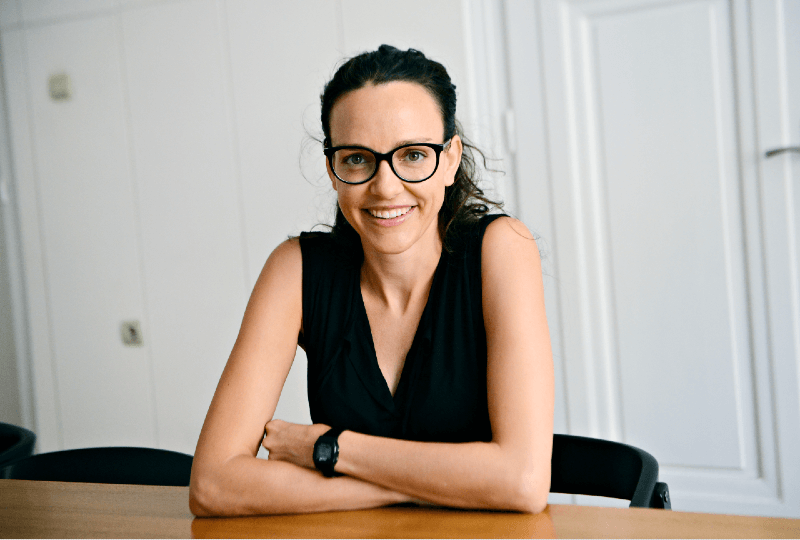 Nikoleta Popkostadinova is an award-winning journalist and communications professional, currently head of marketing and communications at software company Melon, founded by AUBG graduates. She is also a member of BRIDGIT, a global network of female tech leaders.
In 2014, Nikoleta founded LoveGuide.bg, the most comprehensive online platform in Bulgaria on reproductive and sexual health, with over 66,000 subscribers and 10 million views in the guide's YouTube channel. Moreover, Nikoleta and her team have conducted trainings with nearly 8,000 teenagers in 55 schools around the country.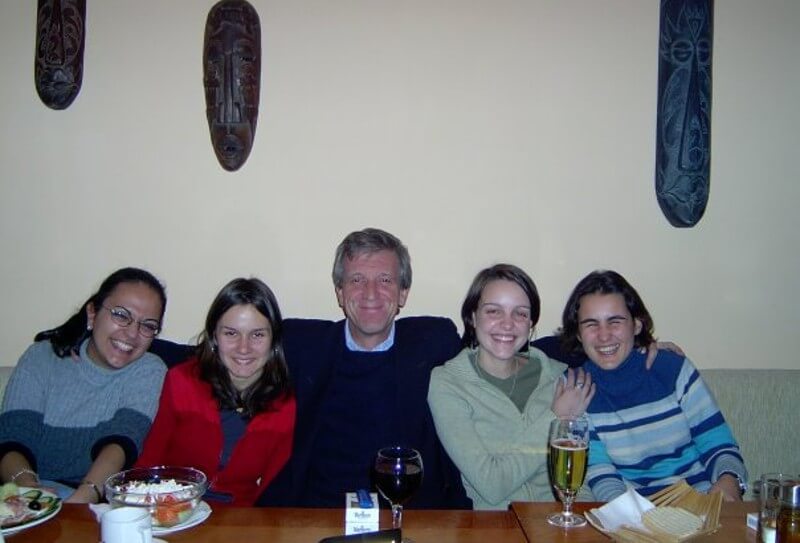 Her work on LoveGuide earned her an Outstanding Young Person of Bulgaria distinction by JCI Bulgaria and a spot on Darik Radio's 40 under 40 list of Bulgarian innovators and entrepreneurs changing the status quo. In 2018, the Bulgarian Helsinki Committee distinguished LoveGuide with an Inspiration of the Year award for its contribution to human rights by overcoming taboos and emancipating young people.
Nikoleta has a bachelor's degree in journalism and mass communications from AUBG and an MS in communication studies from the University of Amsterdam.

Rositsa Zaimova, Bulgaria, Class of 2011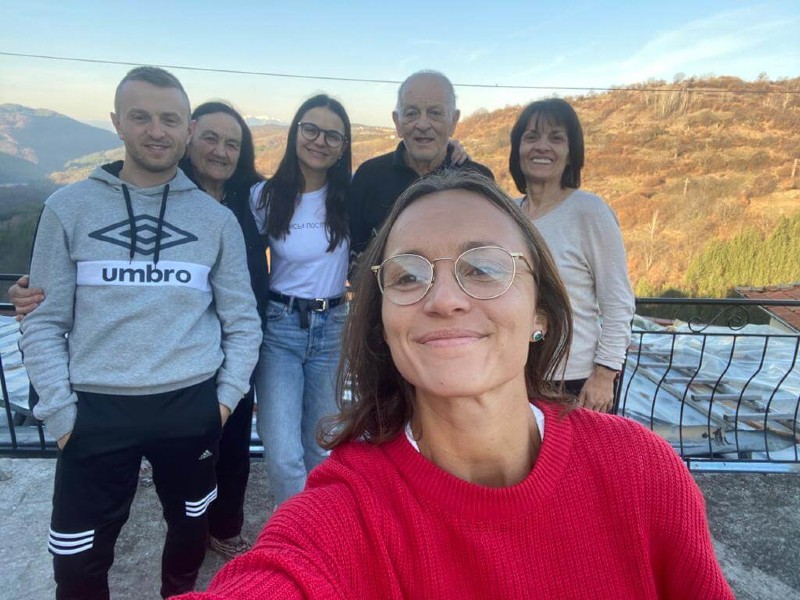 As someone who grew up in the small Rhodopi Mountains village of Kochan, Rositsa Zaimova is well aware of the challenges faced by people in underserved and remote areas. So, the data analytics firm she cofounded, Dalberg Data Insights (DDI), uses the power of AI and big data to help governments and development agencies address such communities' needs efficiently and inclusively. DDI solutions ensure that women in rural Ethiopia get access to education and employment opportunities, that Kenyan farmers can irrigate their crops, and that health authorities in Belgium can better target their Covid response.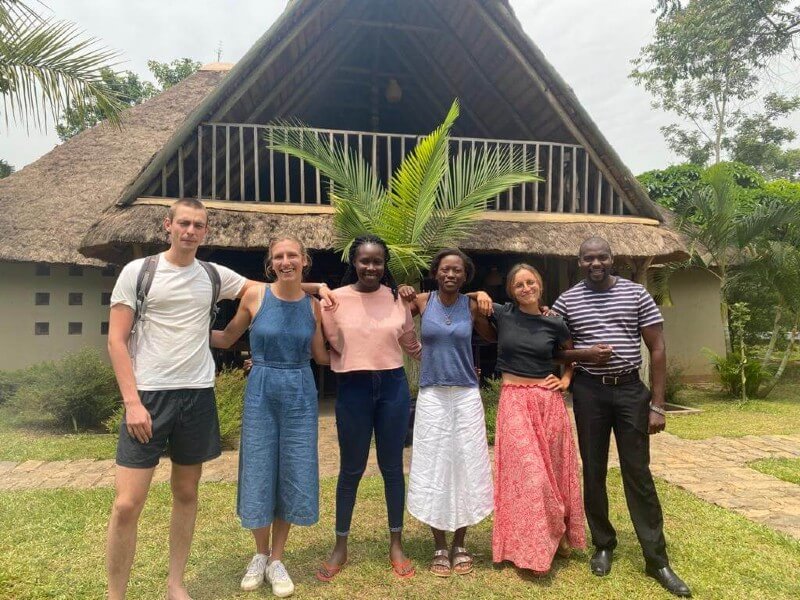 Rositsa says that AUBG opened the doors to the world for her. After graduating with a bachelor's degree in economics and business administration in 2011, she moved to Spain, where she got her MS in international management from ESADE Business School. Before founding Dalberg Data Insights and moving to Uganda, where she is currently based, she worked as a product manager in the tech industry in Germany and Belgium.
She is a member of the Global Shapers Community at the World Economic Forum and an Ambassador of One Young World. Rositsa was recently named one of Forbes's 30 Under 30 social entrepreneurs in Europe.

Valdrin Lluka, Kosovo, Class of 2005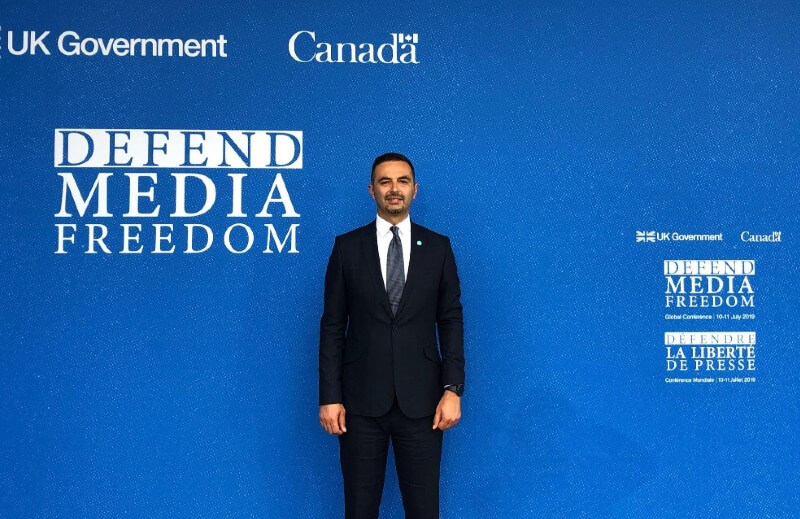 Valdrin Lluka is an executive with more than 15 years of experience in the public and private sectors. Between 2017 and 2020, Valdrin Lluka served as minister of economic development in Kosovo, responsible for the energy, mining, and ICT sectors and the supervision of public enterprises in Kosovo. His public sector career also included heading the Kosovo Investment and Enterprise Support Agency, a government agency tasked with attracting foreign investment, and leading the National Council of Economic Zones.
He currently serves as an executive at tele-solutions company Solaborate. His private sector career also includes leadership positions at Deloitte, Carlson Consulting Enterprise, and mobile virtual network operator Z mobile.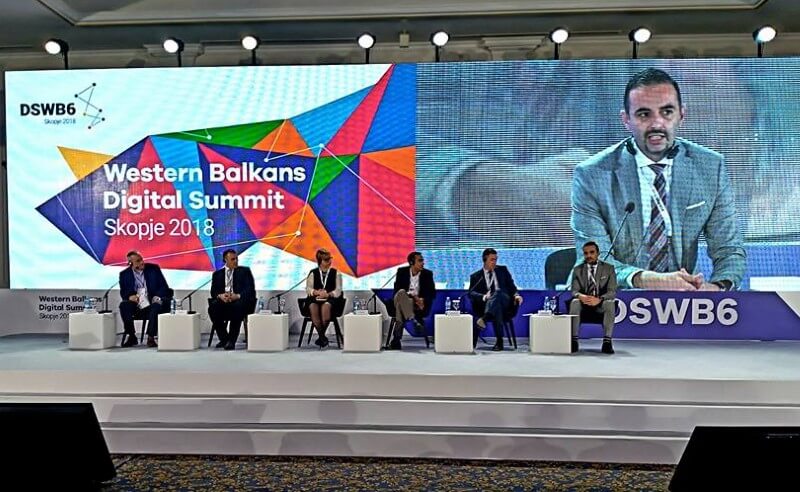 He volunteered as co-chair and is currently a member of the Kosovo American Education Fund (KAEF) Committee. He holds an MBA degree from the University of Minnesota's Curtis L. Carlson School of Management and a BA in economics and information systems from AUBG.

Stefan Ivanov, Bulgaria, Class of 1995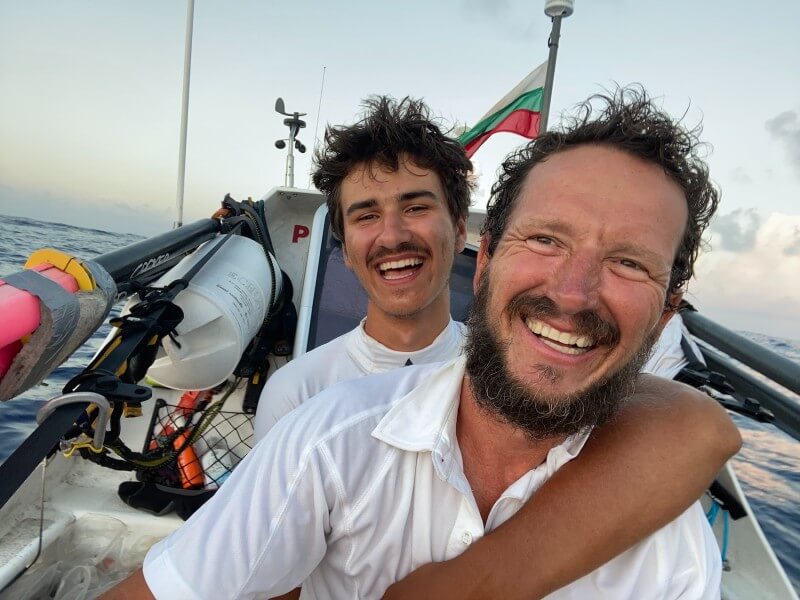 Stefan Ivanov has crossed oceans in more ways than one.
His 25-year career in international banking includes leadership positions at Citibank on almost every continent — in London, Brazil, South Korea, and Tunisia. During his tenure as CEO of Citibank Bulgaria, the bank topped the rankings in the country in client satisfaction, return on equity, and revenue to expense. Before that, he traded derivatives in New York with Banque Paribas as well as on the floor of the American Stock Exchange. Most recently, he cofounded Challenger Capital Management, an investment banking consultancy in Sofia.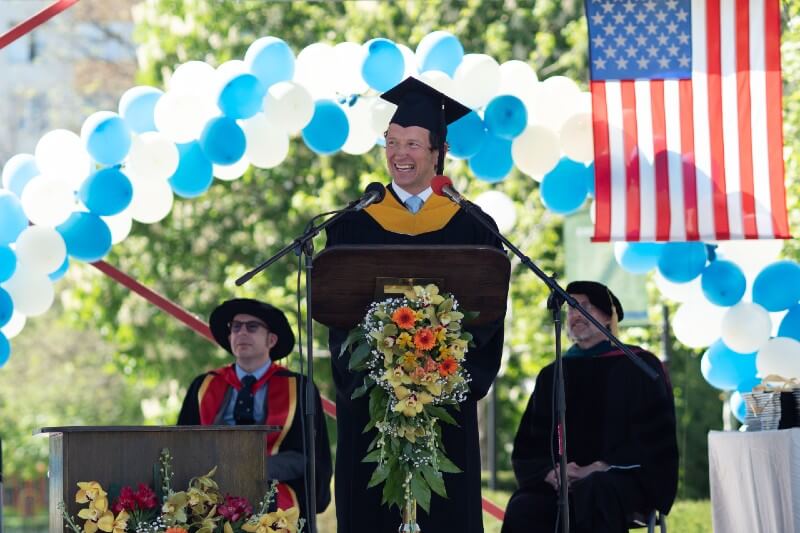 Stefan is an aficionado of extreme endurance challenges and has participated in numerous marathons and ultra-marathons. After swimming across the English Channel, he rowed across the Atlantic Ocean, in peak hurricane season in 2020, with his 16-year-old son, Maxim, in a boat that they built in their garage and called NEVEREST (meaning "Never rest until you reach your Everest"). This was the first crossing of the Atlantic by a rowing boat east to west during the hurricane season, and Maxim was the youngest person to ever row across any ocean. Their crossing was dedicated to the cause of stimulating organ donation.
Stefan holds a BA degree in business administration from AUBG and an MBA from Cornell University and is an executive development alum of Harvard Business School.