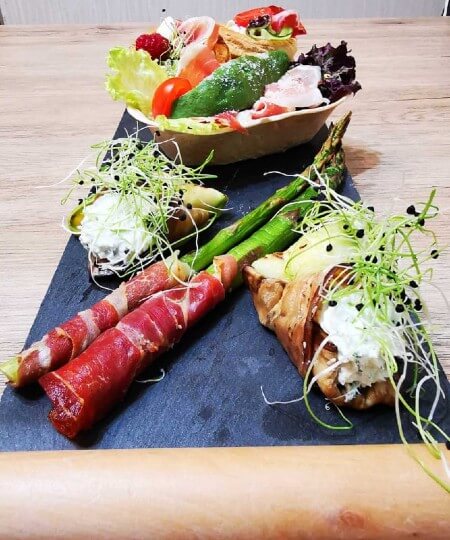 If you are ever in Sofia's Upper Lozenets district (James Bourchier subway station) and hungry for a quick bite to eat, give 50 Buntovnik Street a go. Let the residential appearance of the area not put you off; go around the apartment buildings and enter. You'll thank us!
Nikoleta will greet you from behind the bar and offer a wide selection of grilled and tortilla sandwiches, coffee and tea, and delicious lemonade. (Grab a croissant with your coffee in the morning and a chicken tortilla for lunch!) You can't go wrong with anything: all menu items are made on-site with high-quality, fresh ingredients. And Nikoleta is the most charming bartender you will ever meet!
She is one of hundreds of people with disabilities who have found stable employment through career hub Jamba.
Launched in 2017, Jamba has been instrumental not just in improving access to jobs, but in changing attitudes to the disabled in Bulgaria as well. Jamba's founders firmly believe that "we need to change the thinking that there is one society for people without disabilities and a completely different one for individuals with special needs and challenges. We want to show that we can be a united and free-thinking society and provoke more people to think outside the box of stereotypes."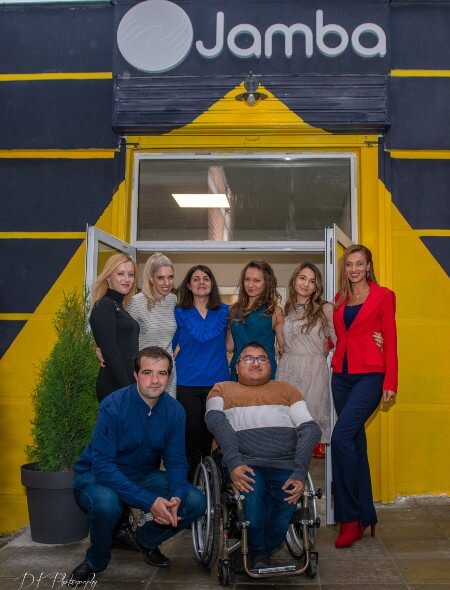 In other words, only by embracing the differently abled — the term Jamba's team members use to refer to people with disabilities — can a society be really successful.
Jamba initiatives to improve employment access for disabled individuals include awareness-raising campaigns, trainings for job seekers and employers, and entrepreneurship courses, among others. Lemur, the event management agency the Jamba team started three years ago, offers a wide range of event planning services and employment to dozens of disabled individuals. Last year, they launched the Jamba Hub of Opportunities at 50 Buntovnik Street, a social space and career center for people with disabilities, and a training kitchen for disabled individuals interested in catering jobs.
"When you become familiar with the problems of these people, you realize how great the need is for their full inclusion in the labor market. You understand that they have potential, they just need to be given a chance!" says Jamba president Joana Koleva.
Planning a corporate event soon? Give Lemur's differently abled staff the chance to impress you, and you will never look for another planner again!

Jamba is a graduate of LET'S GO, the Bulgarian Center for Not-for-Profit Law's entrepreneurship program for nonprofits, held with support from the America for Bulgaria Foundation.