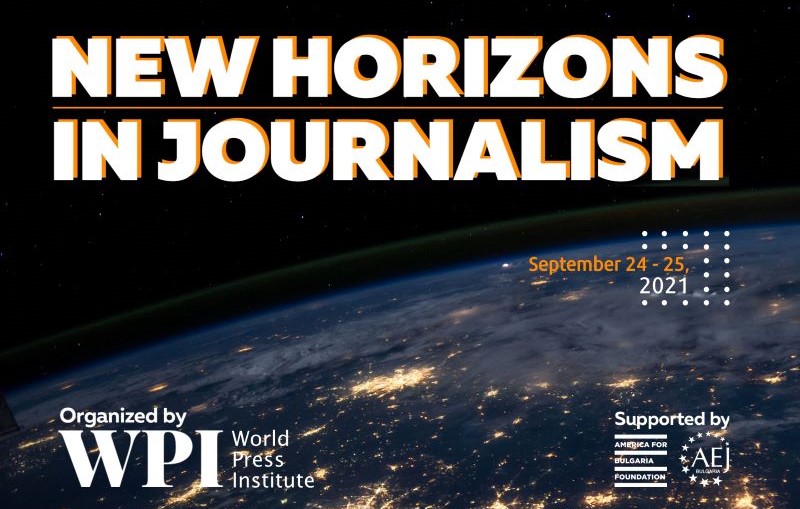 She promised technology-assisted financial revolution, and millions worldwide believed her.
Dr. Ruja Ignatova started OneCoin, a Bulgaria-based cryptocurrency company that offered the prospect of freedom from traditional banking and a chance for striking it rich if you joined the ranks of early investors. In just three years, the company raised $4.4 billion from large and small investors eager to bypass traditional investment channels and get in on the cryptocurrency craze. Then, in 2017, Dr. Ruja, as she became known, vanished without a trace, revealing OneCoin to be a giant Ponzi scheme.
Although the scam relied on Dr. Ruja's personal charisma, the networking power of multi-level marketing, and people's disillusionment with banks after the financial crisis of 2008, it wouldn't have been possible without the advent of broadband internet and smartphones.
Technology may have a dark side, as the OneCoin case reveals, but it is also empowering, particularly for journalists, whether they are investigating fraud or trying to expose corruption. From phones being able to do the jobs of cameras, computers, and sound-recording equipment all at once to bots scanning databases for valuable data that would take a human being much longer to parse, technology is taking over the more time-consuming or boring tasks journalists do and freeing up time for the more creative aspects of their craft. Last but not least, new technologies help journalists get to their audiences faster and more effectively than ever.
The transformative role of digital technologies will be the main theme of the first ever World Press Institute conference in Bulgaria. Titled "New Horizons in Journalism," the event will be held in Sofia on September 24–25 in cooperation with the Association of European Journalists – Bulgaria and the America for Bulgaria Foundation. At the conference, leading journalists from around the world will discuss the aspects of technology that enhance investigative journalism and offer new ideas to practitioners in Bulgaria interested in advancing their work technologically.
Podcasting will be another central theme of the conference. Michael Montgomery, a senior reporter and producer at the US-based Center for Investigative Reporting, and Camilla Bath, a podcast journalist based in South Africa, will talk about the opportunities podcasts present and gauge whether we are witnessing the unfurling of a podcast revolution.
Podcasts are the medium of choice for the younger generation in the United States and have a lot of potential in East European countries, too, according to David McDonald, the World Press Institute's executive director and main conference organizer. "Podcasting is interesting in a market like Bulgaria because at least the simple version can be done pretty inexpensively. [This is why] podcasting can be used by small, independent media. It can be used to get their work out… particularly in places where there are not a lot of alternatives to the government media or media controlled by strong economic interests," McDonald says.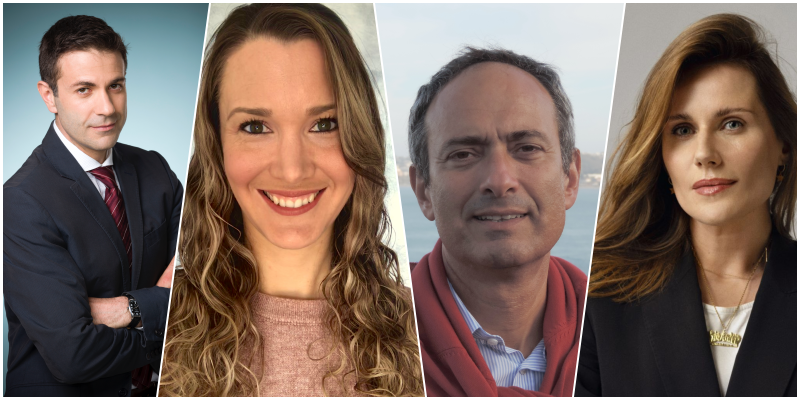 An entire conference panel will be dedicated to The Missing Cryptoqueen podcast, an acclaimed BBC investigation into the OneCoin scam, and will feature journalists who have written about the Ponzi scheme. Prominent among them are Jaime Bartlett, presenter and cowriter of the BBC podcast series, and Nickolay Stoyanov, the Bulgarian journalist who first started untangling the scheme.
Joanna Krawczyk, head of partnerships at Poland's leading newspaper, Gazeta Wyborcza, Pavol Szalai, head of EU/Balkan desk at Reporters Without Borders, Alexander Kashumov, head of Bulgaria's Access to Information Programme's legal team, and Anna Babinets, editor-in-chief of Ukrainian investigative journalism agency Slidstvo.info, will discuss the challenges of doing journalistic investigations at a time of shrinking budgets, increasing amounts of data, and various other pressures on news media. A separate panel will consider the changing fortunes of independent media in Bulgaria and will include Stoyana Georgieva, editor-in-chief of Mediapool.bg; Parvan Simeonov, executive director of Gallup International Bulgaria; Spas Spasov, editor-in-chief of ProVeritas, a platform for independent regional journalism; independent journalist Venelin Petkov; and Vesislava Antonova, editor-in-chief of Manager Magazine.
ProPublica founder Paul Steiger will be joined by Montgomery, Bath, and Galya Prokopieva, editor-in-chief of Bulgaria's Capital Weekly, in a discussion about alternative models of financing journalism. Bath, Steiger, John Harris, cofounder and editor-in-chief of Politico, and Britta von der Heide, who heads the investigations department at German public broadcaster NDR, will consider new trends in investigative journalism and alternative channels for reaching audiences in the twenty-first century.
The COVID-19 pandemic has created an entirely separate set of challenges for news media worldwide. Disinformation and the politicization of the pandemic will be the topics of a panel discussion featuring Montgomery, Krawczyk, and freelance journalist and shared Pulitzer Prize winner Boryana Dzhambazova.
To find out more about the topics and speakers and to reserve your ticket for "New Horizons in Journalism," please visit https://wpi2021.aej-bulgaria.org/en/.