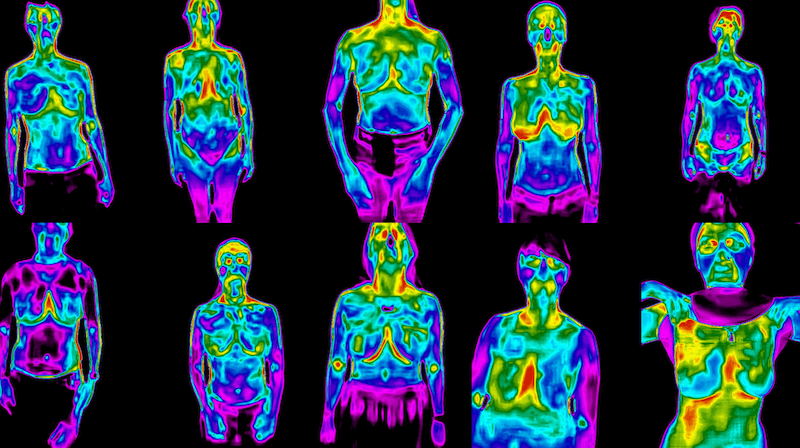 What if keeping yourself and your loved ones healthy was as easy as taking a selfie?
With Kelvin Health's mobile screening tool for breast cancer, it will be that easy and will only require taking selfies. The more, the better!
Here's how it works: Individuals take photos of their chest area with the help of a thermal camera attached to their smartphones. Powered by artificial intelligence, the Kelvin Health application then analyzes these images and lights up problem zones.
While still in beta mode, the app shows huge promise for the early detection of a variety of conditions including breast cancer, vascular diseases, and respiratory infections, according to Kelvin Health cofounder Georgi Kadrev. Founded in 2020, the company is partnering with pharmaceutical giant Novartis and several research hospitals and universities in Bulgaria and abroad and is currently collecting clinical data. The more data is collected through these partnerships, the more precisely will the application identify medical conditions requiring follow-up.
Because they capture heat emitted by animate and inanimate objects, thermal cameras have successfully been used for decades in search and rescue operations, electrical inspections, military and defense applications, and even disease monitoring. Thermal sensors today are so advanced they detect hiding burglars, gas and water leaks, microscopic pests, and early-onset arthritis, among others.
"Thermography results can be accurate 8 to 10 years before mammography detects a problem in the patient," Georgi says of the technology's potential in breast cancer detection, adding that "although thermal imaging has been around for a long time, there are no products using the full potential of artificial intelligence in this area."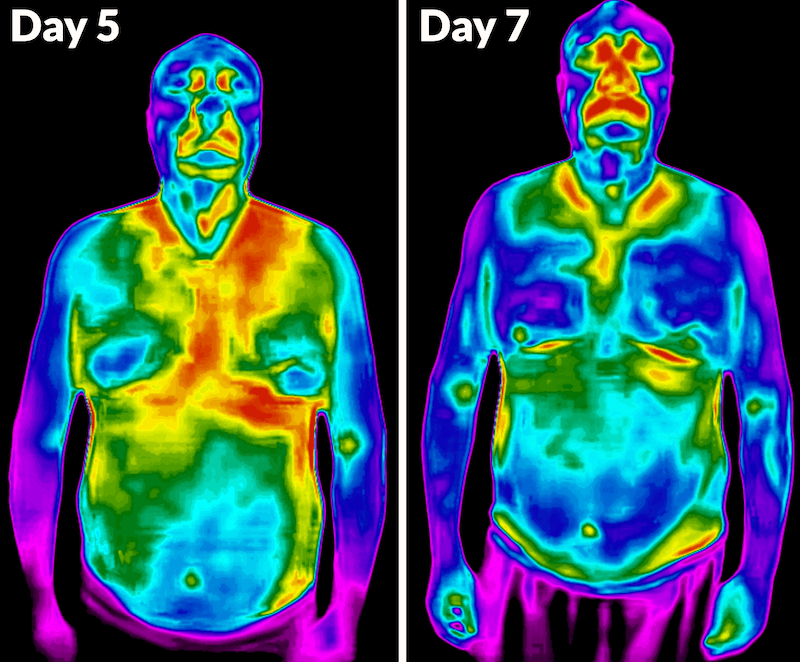 The Kelvin Health team decided this was a niche worth pursuing. Today, they are using their experience in machine learning and image analysis to train their AI algorithms to successfully distinguish between healthy and malignant tissue. The projected benefits of a non-invasive diagnostic tool like Kelvin Health include less discomfort and pain during testing, early detection, and improved outcomes for patients; lighter workloads for medical personnel; and increased healthcare savings. Crucially, the tool could be used by anyone, anywhere, and would be particularly beneficial in communities with limited access to care.
Kelvin Health is the brainchild of medical experts, entrepreneurs, and engineers from Bulgaria-based Imagga, one of the world's leading image analysis companies, whose products outperform even Google's and Amazon's, according to Ben-Gurion University researchers. Imagga's machine learning technology is used by more than 250 companies and organizations, Swisscom, Plex, PlantSnap, and Seoul National University among them, as well as over 25,000 startups and technology specialists in 82 countries.
Like many professionals in the IT world, at the beginning of the pandemic in Europe last March, Imagga engineers and medical experts put their heads together to figure out how their expertise could help relieve the greatest medical emergency of our lifetimes. Initially, they applied their superior image recognition technology to thermal images to screen patients for COVID-19 infection. The original intent was to allow coronavirus patients to monitor their condition on a daily basis and to determine when it requires medical attention.
Promising early results and conversations with medical professionals convinced Georgi and his team to take on an even more intractable diagnostic challenge — detecting breast cancer in its early stages, thereby improving patient outcomes considerably. This is how Kelvin Health was born, and the company has been gathering momentum ever since.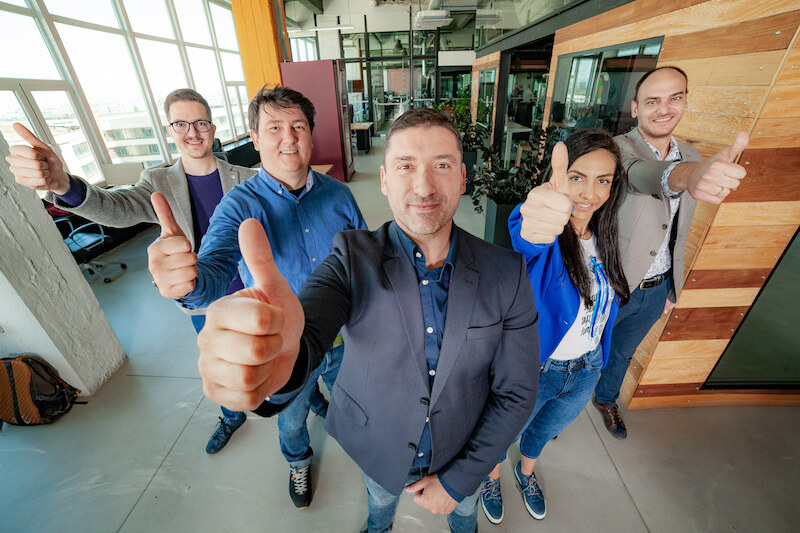 The team's work has been recognized by a number of national and international forums such as Gabrovo Hackathon 2020, NVIDIA's GTC tech challenge, the SERS Global Community's Artificial Intelligence for Local Value program, and, most recently and notably, Novartis Oncology's Breaking Barriers challenge. In 2021, Kelvin Health was also a finalist in the America for Bulgaria Foundation's Science with a Future RFP, while Kelvin cofounder and chief technology officer Georgi Kostadinov was named one of Forbes Bulgaria's 30 Bulgarians under 30 changing the country for the better.
While Kelvin Health's technology is yet to be validated through a large-scale clinical trial, there is considerable interest from investors and the medical research community. Also in the works is the development of a thermal camera that's adapted specifically to the needs of malignant breast cancer cell detection.
The founders admit that their work on Kelvin Health takes them away from their main line of business at Imagga, but they are happy to be involved in something ground-breaking that helps the broader public. "The feeling that working in the public interest gives you is… different. We want to do things that are meaningful," Georgi says.
Kelvin Health cofounder Evgeny Kossev concurs: "This is really something that's worth doing. [This is why] we get so much support everywhere we go."
The award-winning technologies developed by Imagga and adapted for Kelvin Health's cancer detection tool reveal true unicorn-making potential. But the founders don't see themselves becoming a conventional unicorn — or a startup with a valuation of over $1 billion. In their view, "a true unicorn is a company that improves the lives of 1+ billion people. That's why we are contributing to a better world where diseases are spotted before it's too late!"