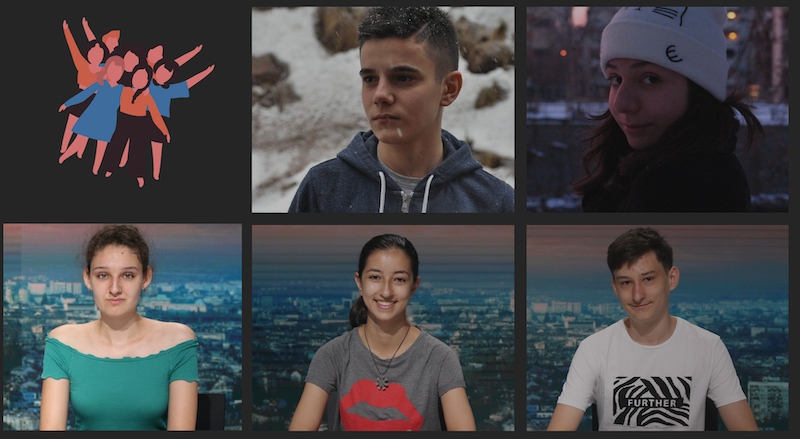 On his very first walk around Sofia after the three-months-long lockdown, 15-year-old Emil Hayrumyan remembers feeling elated, a sensation quickly replaced by disappointment and concern. Instead of the cleaner streets and parks he had hoped to see, he encountered public spaces strewn with litter—specifically face masks, gloves, and other personal protective equipment. Humanity had given the planet some respite during the lockdown, only to come up with a novel, ubiquitous pollutant on reopening—improperly discarded masks.
Single-use masks are a problem even if they do end up in the dumpster, Emil pointed out. Because of the materials that go into their making, they take a long time to decompose. Emil believes the solution lies in placing special recycling units for PPE in cities. He is currently in touch with several recycling companies and wants to set up an NGO that spreads awareness of the dangers of single-use PPE.
A team of aspiring journalists took a deeper look at disposable protective wear as part of the virtual newsroom challenge for high school students organized by the Association of European Journalists – Bulgaria and Fulbright Bulgaria with the support of US Embassy Sofia and the America for Bulgaria Foundation. The challenge took place between July 1 and 5 and featured 23 students from high schools all around Bulgaria. Participants attended online workshops and trainings and honed their writing and reporting skills by working on real-world stories under the mentorship of leading Bulgarian journalists and media professionals. Through various group activities, they got to know each other and learned to work in a team despite the physical distance separating them. The result is a compelling collection of media products such as interviews, podcasts, video stories, and feature articles.
The mask litter reports earned their authors—Dara Sapundzhieva and Dayana Milieva from Sofia, Ivan Dekov from Stara Zagora, Katerina Vasileva from Blagoevgrad, and Kristiyan Yulzari from Ruse—first place at this year's journalism challenge. In addition to telling Emil's story, the reports feature conversations with mask producers and environmentalists, all of whom tout the benefits of multiple-use over single-use PPE.
"Single-use masks pollute the environment because their life cycle is very short. In most cases they are made of the cheapest materials possible such as single-use plastics, which is one of the main pollutants of the seas, oceans, and soil as it is," Violeta Keremidchieva, of For the Earth Association, told the student reporters. In most cases, a better, more eco-friendly option is multiple-use cotton masks.
Green blogger Rada Boneva said that people should always try to choose the environmentally friendly option, but where there is none, and a non-green option has clear advantages, individuals should always prioritize their health. "We shouldn't expose ourselves to risk just to be ecological, even as we try to find ways to be both [health and environment conscious]," Boneva told the reporters.
For Emil, the two are not at odds. "If we protect the environment, we protect our health," he said.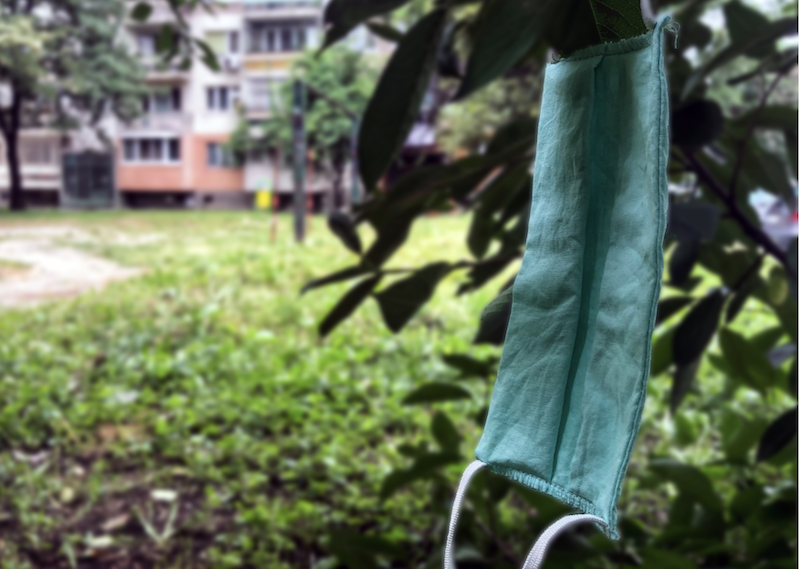 "The Unwilling Activists"is another compelling set of reports telling the stories of two families who, in their quests to become parents, have helped hundreds of other people as well.
Another student team wondered what lies ahead for 2020 high school graduates and crafted two podcasts and a feature story to present their findings.
The theme explored by the fourth and final team is just as topical: they examined the effects of distance learning on students, parents, and teachers. The results of their survey of more than 70 individuals are described in an article, while a video story depicts one physics teacher's determination to make online learning just as exciting and real as her classroom. For the purpose, she recorded practical exercises and experiments for her students to peruse at home.
"Although they were scattered across different cities in Bulgaria, and many of them didn't know each other, they found a way to work together and to turn the distance into an advantage for teamwork. They approached the theme with curiosity and a great work drive. It is inspiring to see the emergence of a new generation of talented journalists," said Boryana Dzhambazova, member of management board of AEJ–Bulgaria, part of the Media Literary in the Classroom project team, and a Pulitzer-winning freelance journalist.
Visit http://scoolmedia.com/ to see all student reports from this year's virtual newsroom challenge and other work by budding journalists selected by ScoolMedia's editors.
The Fulbright Commission in Bulgaria facilitates educational and professional exchange between US and Bulgarian citizens. The Association of European Journalists – Bulgaria is a professional community of journalists that speaks for the rights of journalists and defends press freedom. Its youth-focused initiatives include workshops and trainings as part of the Media Literacy in the Classroom project; the creation of ScoolMedia, a national platform for high school students interested in journalism careers; and the development of a social media guide for teenagers and a guide for the ethical coverage of children in news media for professional journalists.
---

How to correctly dispose of face masks and other protective wear?
Because masks and PPE might be contaminated, health authorities recommend placing them in a sealed plastic bag before discarding them with the rest of your household waste. If you have a specially designated container for masks and PPE in your home, wait for at least three days before disposing of its contents into the communal trash.
Do not reuse single-use face masks. Unless you already have symptoms, are a medical worker, or have an underlying medical condition, please consider wearing a multiple-use cotton mask instead of a disposable alternative. Infected and at-risk individuals and medical personnel should wear medical-grade masks.
For more on how to use and dispose of masks, please refer to: https://www.who.int/emergencies/diseases/novel-coronavirus-2019/advice-for-public/when-and-how-to-use-masks