Leadership Education in America Program (LEAP) is an America for Bulgaria Foundation–designed and –funded program, which provides practical learning experience in the US for Bulgarian professionals from the public, private, and NGO sectors. LEAP aims to support the potential of active early- and mid-career Bulgarians with ideas and determination to improve the communities they live in and to make a positive difference in Bulgaria.
You don't have to be a CEO or a manager to be a leader. We don't expect that you were born with some innate quality that allows you to lead better than others. Leadership is about creating and sustaining positive, lasting change around you – for yourselves, your communities and Bulgaria.
This program is designed to help participants develop leadership skills and harness their potential to successfully communicate ideas to others, to inspire and unite others around their vision for the greater good, and to foster a culture of mutual respect and cooperation.
Through LEAP, the Foundation further contributes to a stronger civil society and business-enabling environment in Bulgaria. Find out more about the first edition of the program.
LEAP includes a training program at Babson College in Boston, MA, and a cultural immersion program in New York, NY, and is open to applicants from all walks of life.
ABF's LEAP program is conducted by and hosted at Babson College, a premier American educational institution located in Boston, MA. Since its founding over a century ago, Babson College has pioneered the field of entrepreneurship and leadership education and instilled in its students an entrepreneurial mindset — the most powerful force for creating economic and social change. For more than 30 years, Babson has held the U.S. News and World Report Number 1 ranking spot in entrepreneurship education for both its undergraduate and graduate programs. Babson has also achieved considerable success in its executive education programs, both domestically and internationally.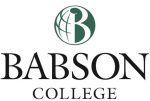 The America for Bulgaria Foundation is now accepting applications for the second edition of its Leadership Education in America Program, conducted in partnership with Babson College.
"Entrepreneurial leadership goes hand in hand with a relentless optimism about the world. Entrepreneurial leaders are not just risk managers; they are experts at navigating uncertainty. They have a positive outlook about the future, as they are always trying to improve things."
Babson College
For а second year in a row, Leadership Education in America Program (LEAP) will enable early- to mid-career Bulgarian professionals from the public, private, and NGO sectors to learn from the experience of the world's leading provider of entrepreneurial leadership education. For more than a century, Babson College has equipped its students with the entrepreneurial mindset and tools to drive positive change for communities worldwide.
Bulgarian professionals up to 40 years of age with at least five years of professional experience in the public, private, and NGO sectors are eligible to apply in LEAP's second edition. Ideal candidates will possess demonstrated professional success in their field of work, an entrepreneurial mindset, commitment to socially significant causes, and fluency in English.
If you meet the requirements, you can apply by November 7, 2023 in the section 'Apply for the program' below.
"Being a part of LEAP has been an enriching and transformative experience that I will cherish for a lifetime. I was impressed by the seamless integration of academic and cultural activities. The carefully curated curriculum at Babson College provided me with valuable insights into various aspects of American values and culture. The academic sessions were thought-provoking, engaging, and offered a comprehensive understanding of the fundamental principles of leadership today. What made this experience truly exceptional was the community of fellows that I have the privilege of being a part of. Collaborating with leaders from different backgrounds and sharing our unique perspectives was a truly eye-opening experience. The camaraderie and support we provided to each other created an environment conducive to growth and learning. Through this program, I also discovered more about myself as an individual and a leader. The discussions we had and the friendships we built all contributed to my personal and professional development in ways I could never have anticipated. I cannot recommend this program enough to aspiring leaders eager to broaden their horizons!"
"The program gives you the opportunity to work together with professionals from all public spheres and to learn that excellence in leadership is not achieved through a solitary but through a group effort. Learning itself is facilitated by the great Babson College team and their partners who provide a theoretical structure, many practical sessions, and close connection with and among the LEAP participants. The best outcome for me is that the LEAP group continued its joint efforts to ensure a better future for Bulgaria after its return and will build on all the experiences with new common projects."
"LEAP was an excellent opportunity to re-evaluate my own knowledge and skills a long time after my last encounter with academic life. It brought me together with the other participants, now friends, all distinguished professionals from different walks of life, who brought valuable experience and new energy to the way I work on the topics I care about. It pushed me to look at what I do beyond the horizon of my own perceptions and yet within a group that was ready to imagine and contribute for an exciting, brave, better future for Bulgarian society. Combined with the quality of teaching at Babson and the constant support of everyone behind the program, the program was intellectually rewarding during our time in the US and took a whole new meaning after our return. For all of us who took part, LEAP now lives a life of its own — one where you can believe 'six impossible things before breakfast' and there are 15 other people who will help you do them!"
"LEAP is a great opportunity for everyone who wants to make a real impact. The first LEAP cohort for me was also proof that we live among incredible human beings who have the potential to bring positive change in Bulgaria. And they really do every single day."
"It's not an easy task to write a testimonial about LEAP, as the experience it brings is profound and its effect on the lives of all participants is, I believe, far-reaching. I can't think of a better inspiration about the future of our country than sharing two weeks on a journey with fellow Bulgarians from diverse backgrounds who share a common value — caring about others enough to be willing to continuously become better versions of ourselves first, so we can then be of higher service. Being back in the classroom, now carrying many years of practical experience, also feels like bliss that brings new intense insights and epiphanies, empowering us to be sharper leaders who can bring a lot of positive impact."
"There is much to learn at LEAP and much to then give back to the community. Babson College is world-renowned for the special ingredients of its entrepreneurial mindset training magic, but LEAP spins it around even further with the single focus of forging productive, sincere, and lasting relationships. With an alumni team of professionals, researchers, activists, and businessmen singularly devoted to making Bulgaria a better place this naturally translates into grounds for many collaborative projects and ideas with clear social value. You may already well understand the value of vibrant communities, but at LEAP you experience it to a degree unparalleled elsewhere, and it leaves a mark. Among all the valuable know-how on leadership, management, and entrepreneurship, what really shines through is the general theme of how to better understand others and build together. The cultural interludes, the warm welcome of the program team, and their readiness to go out of their way to equip you better for your goals back home make LEAP an incredible experience not to be missed."
"LEAP is an extraordinary adventure, offering an incredible opportunity to connect and collaborate with a diverse and exceptional group of individuals while immersing yourself in the world-class environment of the best American university for entrepreneurship. By bringing together this exceptional talent pool, the program fosters a collaborative and supportive community, where innovative ideas and bold ventures can thrive. LEAP is more than just a program; it serves as a platform to unite and nurture the brightest minds from Bulgaria, those destined to become the visionary leaders of tomorrow."
"LEAP is a once-in-a-lifetime experience where you grow your inner world as well as learn the importance of collaboration together with amazing professionals from various spheres. The uniting power of the willingness to contribute for a better future of Bulgaria helps the participants build a strong bond during the program that continues afterwards. The incredible Babson College and partners lead the journey with unforgettable lectures, practical experiences, and discussions that give you the mindset and tools to grow your personal and joint positive impact in the community."
"The LEAP program offers a great opportunity to experience American culture and values, as well as to study in the highest-ranking university in entrepreneurship in the USA. In addition to the great economic and business lectures, one can work on communication and collaboration skills. Being a professional in the public sector, I found the LEAP program immensely applicable and helpful for my career development. Last but not least, the program also focuses on building networks. I was able to reach out to experts in the field of healthcare, gain knowledge and connect with Babson College academics, while building friendships with other great professionals who bring change in their areas of interest and in Bulgarian society in general."
"LEAP has been an inspiration, a motivation, and a drive for change for me. Aside from the wonderful educational program at Babson College, we as participants had the chance to discuss and practice leadership in collaboration and have been working ever since on personal and professional projects together. The lectures and exercises we had the chance to go through were enriched with impactful talks by people with spectacular achievements in their lives and careers. The complete experience is hard to sum up, and I recommend LEAP to anyone who wants to rediscover and expand their potential and is ready to grow and challenge themselves in a supportive, wonderfully organized environment."
"The LEAP adventure cannot be described in two words. First of all is the formation of a team — a group of great people who start with a lot of knowledge and skills that they develop together with one goal — how to make things happen more correctly and better. In the end, we became much more than a team; we became friends, a community. Everyone helped everyone else, there was a constant drive for discussion and improvement, which is an incredible incentive for development. Second is the location. Babson College is an amazing place with wonderful professors who showed us that nothing is impossible, but there is a lot to learn about how to make it happen properly. Discussions with them were very useful, and they were always available to answer questions that their lectures raise. Interaction, personality study, influence, leadership, strategy, communication — these things are very important for any leader. LEAP allowed each of us to find the important things about ourselves that would help us develop independently and through others."
"LEAP is an incredible opportunity to learn, bond, expand your network and experience American culture. The program provided me with theoretical knowledge on strategic thinking, entrepreneurial leadership, and collaboration that I successfully put into practice in my business projects and community initiatives. The unexpected gift of this program was the new LEAP community that we built, consisting of extraordinary individuals who became friends along the way."
"LEAP is a once-in-a-lifetime opportunity. LEAP is a privilege. For me LEAP came at a very dark moment in my life. This experience and the people in it helped me get back on my feet and motivated me to keep moving forward. What's more: LEAP unlocked A LOT of resources for all of us and the initiatives we were devoted to. The most valuable resource, of course, being new lifelong friendships."
"LEAP is nothing like I expected and everything I needed to further develop as the leader I want to be. While the program and the speakers were outstanding, the thing that made the experience a once-in-a-lifetime one was the group of inspiring individuals whom I shared this transformational journey with. I am deeply thankful for the experience. The best is yet to come!"
14–30 April 2024, Boston and New York
Deadline: 7 November 2023
US President John F. Kennedy once remarked that "leadership and learning are indispensable to each other."
The inaugural class of Leadership Education in America Program (LEAP) is well aware of this important relationship. Their pursuit of lifelong learning is one leadership trait that impressed the jury in all three of the program's selection stages.
The following fifteen individuals were selected to participate in the America for Bulgaria Foundation's inaugural leadership development opportunity for Bulgarians of high potential:
Ana Alexieva, NGO sector
Atanas Georgiev, public sector
Aylin Dzhafer, NGO sector
Boryana Peycheva, private sector
Fani Bachvarova, private sector
Georgi Kadrev, private sector
Georgi Penchev, private sector
Georgi Toskov, public sector
Lyubomira Vutkova, private sector
Petar Vanev, public sector
Philip Hitov, public sector
Raya Tsvetkova, NGO sector
Savina Ezekieva, private sector
Vesela Deyanova, NGO sector
Viktoriya Viktorova, private sector
Launched in fall of 2022, the program's first edition received a record 410 applications.
Q: Are there any specific requirements for the applicants?
A: Applicants must be Bulgarian citizens from all walks of life, residing in Bulgaria, fluent in English, and compliant with the requirements set out in Section 'Who is this program for?'.
Q: Do applicants for the LEAP program need to have a business or social entrepreneurship idea at the time of application?
A: No. Applicants for the LEAP program do not necessarily need to have a business or social entrepreneurship idea to participate in the program, but participants are expected to actively engage in creating social value in Bulgaria upon return from the US.
Q: Can applicants who have studied in the US apply for the LEAP Program?
A: The LEAP Program is designed for candidates who have not studied at a college or university in the US. Also, please note that participants who have participated in exchange programs in the US funded by the America for Bulgaria Foundation are not eligible to apply.
Q: Can unsuccessful applicants from previous year apply for the program?
A: Yes. All applicants that meet the eligibility criteria listed above are welcome to apply.
Q: Do I need an international passport and a US visa to apply for the program?
A: All applicants must have a valid international passport expiring at least another 6 months after the applicant has been approved for the program in the US. Participants do not need to possess a U.S. visa prior to applying for the program. The selected participants who have been approved for the program will need to apply for the appropriate type of US visa. They are responsible for covering the visa fees themselves; however, once they are in the US, the visa fee will be reimbursed (as per September 2023 visa fee amounts to USD 185.)
Q: Are there any specific health and safety requirements?
A: No, but participants will be required to comply with all health and safety requirements of the Bulgarian and US authorities applicable prior to departure, while in the US, and upon return to Bulgaria.
Q: Do I need to be fully Covid-19 vaccinated to participate in the program?
A: As per current requirements, as of 12 May 2023 non-US citizens, non-US immigrants (not a US citizen, US national, lawful permanent resident, or traveling to the United States on an immigrant visa) no longer need to show proof of being fully vaccinated with the primary series of an accepted Covid-19 vaccine to travel to the United States by plane. This is subject to change by the US Government, and participants must comply with all applicable requirements at the time of travel. Latest updates on air travel requirements for non-US citizens, non-US immigrants might be checked here: https://bg.usembassy.gov/covid-19-information/
Q: Am I going to have emergency health insurance while in the US?
A: Yes, all selected participants will have emergency health insurance for the duration of the program.
Q: What is the goal of the two-hour virtual module?
A: The goal of the two-hour virtual module is to expose a larger pool of participants to the expertise of the Babson College faculty and introduce more people to the concepts of simultaneously creating social and economic value and the Entrepreneurial Thought & Action (ET&A) methodology. ET&A is a methodology that teaches participants to balance action, experimentation, and creativity with a deep understanding of business fundamentals and analysis to create maximum economic and social value.
Q: How will I benefit from being selected for the two-hour virtual module?
A: In addition to the new knowledge delivered by a premier educational institution such as Babson College, every participant in the virtual module will receive an individual assessment of the demonstrated leadership skills based on their submitted assignment, done by Babson College faculty.
Q: What costs are covered by the program?
A: All costs needed for the duration of the program in the US will be covered by the America for Bulgaria Foundation, including international flights and domestic transportation, emergency healthcare travel insurance, food, and lodging. Participants only need to pay in advance the applicable costs for the US visa, which will be reimbursed when in the United States (as of August 2023, the visa fee amounts to USD 185).
Q: Is LEAP an individual or a group program?
A: LEAP is a group program. Based on the quality of the pool of applicants, the America for Bulgaria Foundation, partnering organizations, and Babson College will select up to 17 participants who will travel together and work as a group for the whole trip.
Q: How many participants will be selected?      
A: Based on the quality of applicants, the America for Bulgaria Foundation, partnering organizations, and Babson College will select up to 40 participants for an initial two-hour virtual module on Introduction to Leadership, and up to 17 of those participants will be selected to travel to the U.S. for 17 days.
Q: Can I fly to the US on my own and meet the group there?
A: No, all selected participants are expected to travel as a group unless there is a valid reason for an exception.
Q: If I get selected to participate in the US program, what should I expect prior to departure?
A: In addition to the visa application process, all selected participants who will travel to the US will need to take part in an obligatory orientation weekend a few weeks prior to departure to the US (Friday to Sunday) — with the whole group and the team of the America for Bulgaria Foundation.
Q: If I get selected to participate in the US program, what should I expect upon return to Bulgaria?
A: Upon return from the United States, participants will be encouraged to implement in Bulgaria the acquired knowledge and skills for the public good in Bulgaria and the local community where the participants work and/or live. The Foundation will provide opportunities for the LEAP program participants to stay connected and to network with professionals in their area(s) of interest, including business, local government, and civil society leaders and organizations.