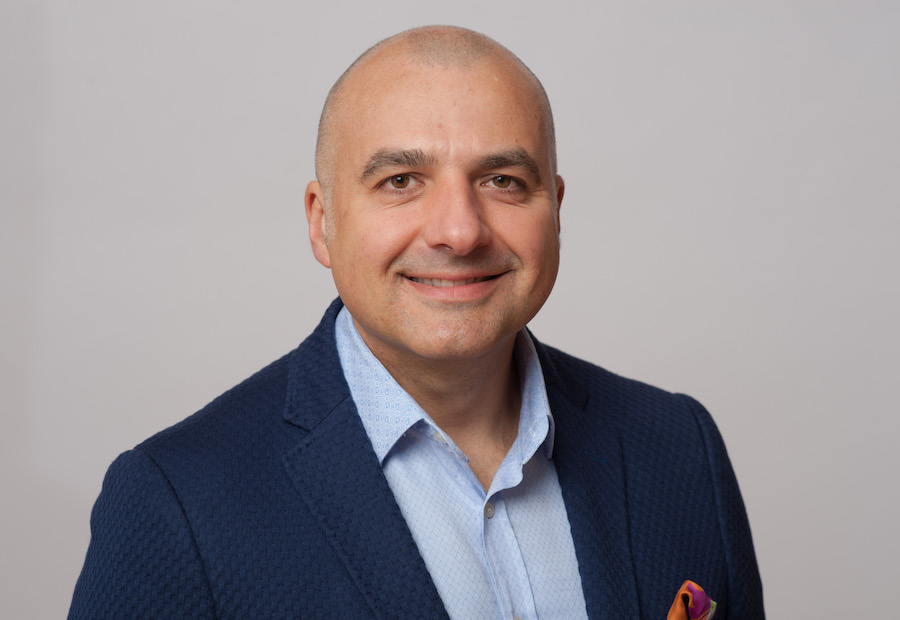 Like one of Bulgaria's most famous literary characters, Bogomil Balkansky bears the name of a mountain and has a reputation that precedes him. To the Bulgarian community in Silicon Valley today, Bogomil is what Strandzhata was to Bulgarian emigrants in Wallachia a century and a half ago—a patron and friend as well as a source of connections and support. Just like Strandzhata's erstwhile pub, Bogomil's home is a hangout for Bulgarians—a place for the exchange of experience and information, for the making of common plans, and for the comfort of being in the company of like-minded people.
Bogomil started his career at consulting giant McKinsey. In California, he was a product manager at CrossWeave and then at Siebel Systems, a pioneer in CRM software development. He spent the next eight years at VMware, where he contributed to the development of the server virtualization product line. Under his leadership, revenue grew tenfold, and the number of customers increased from 5,000 to 300,000. He became vice president of Google after the company bought bebop, a startup where Bogomil had been an early employee. In August 2018, Bogomil left Google to devote himself to his entrepreneurial ventures, hobbies, and philanthropic activities. Because of his long-standing contributions to Bulgaria, in 2018, he was named honorary consul of the country in California.
After two decades in Silicon Valley, Bogomil has come to know many people and tries to help startups whenever he can, especially if he sees real passion in the people behind them. In March 2019, he opened his home to the RE:TURN initiative, whose mission is to create a bridge between successful Bulgarians abroad and Bulgaria.
Bogomil talked to us about his plans, the prospects of the Bulgarian tech industry, and Bulgaria Innovation Hub, a private initiative to help Bulgarian tech startups expand on the US market.
You have invested in several Bulgarian tech startups over the years and are a cofounder of the Bulgaria Innovation Hub after serving as the unofficial such "hub" for Bulgarian tech companies in Silicon Valley for years. Where will you focus your efforts now?
My main objective is to contribute to the development of the technology industry in Bulgaria. This means two things:
Supporting Bulgarian tech companies, both startups and larger, more mature companies
One great challenge facing Bulgarian tech companies is that, at one point, access to the US market comes to define success. A technology company needs customers to grow, and the Bulgarian economy is too limited and still not developed enough to offer sufficient potential. Bulgarian companies ask themselves: On which foreign markets can we get started? Naturally, European Union markets are the first logical step, but most companies quickly realize that entering European markets is not easy. Although integration processes have been under way for decades, there are, if not 27, then at least 10–12, different markets in terms of business language and culture. This makes it hard to penetrate European markets. The other factor is that European corporations are relatively conservative and don't tend to give small, untried companies a chance as suppliers. The same goes for Asian markets.
So, having excluded all other possibilities, Bulgarian entrepreneurs sooner or later come to the conclusion that it makes the most sense to try their luck on the US market. It is the largest economy, speaks one language, and has one set of rules for doing business, in terms of both regulation and culture. More importantly, the entrepreneurial spirit in the United States is alive and well, and big companies there are more likely to take risks and give small businesses a break. When talking about Silicon Valley as a center of innovation, people typically point to the large universities and the availability of venture capital, but in my opinion Silicon Valley's main engine is precisely the risk profile of big companies that purchase solutions from small startups.
Bulgarian tech companies need help getting started on the US market and developing marketing and sales savvy. In practice, this means creating a legal entity in the US, hiring a team, and finding your first 10 to 15 customers.

I hope to help by providing contacts and guidance. Since my efforts alone are not enough, a group of partners and I created Bulgaria Innovation Hub in Silicon Valley.
Guiding Silicon Valley companies to Bulgaria as a great location for research and development activities
There are already many examples of large US tech companies taking some of their R&D activities to Bulgaria. I am most familiar with VMware and Uber's stories. Uber's CTO is responsible for the opening of VMware's R&D hub in Bulgaria. A new trend that I've noticed is that Bulgarians who launch tech businesses in Silicon Valley also open development branches in Bulgaria. This is the case with Leanplum (I am on their board of directors).
My goal is to make these stories common knowledge in the Valley, so Bulgaria will always come to mind when Silicon Valley companies are considering development outside of America.
What will the Bulgarian tech sector look like in five years?
I have been very optimistic about the prospects of the Bulgarian tech industry for a long time. If software development is 2–2.5 percent of GDP right now, I hope it will double in five years.
You started investing in friends' projects as early as the 1990s. An early investment is Netinfo. How did you decide to take up something as novel in Bulgaria at the time as investing?
I have always believed that life is about the people around you. So, I always try to support my friends any way I can, especially if they decide to do something as difficult as starting a company.
Today how do you decide whom to support, whether a company or a nonprofit?
I simply ask myself: Do I believe in the people behind the endeavor?
You said you had nothing to do with VMware's expansion to Bulgaria in 2007, but you seem to have the inside story. Why did a well-known tech company decide to expand to Bulgaria?
It was Thuan Pham's idea to open an R&D hub in Bulgaria. He was the CTO of VMware. He had worked with Bulgarian engineers at another company and was really impressed. He was the reason VMware opened an office in Bulgaria. After leaving VMware, Thuan became CTO of Uber and did the same thing: he opened an Uber office in Bulgaria.
What investment are you proudest of? Why?

Teach for Bulgaria—because education is the most basic prerequisite for prosperity in Bulgaria.
You devote a considerable amount of time to Teach for Bulgaria: you organize fundraisers; you go to class and talk to students. Why Teach for Bulgaria?
Because the team has some truly exceptional young people. I admire their commitment to the almost impossible task of improving education in Bulgaria.
You support a number of nonprofits in addition to Teach for Bulgaria. What motivates your support?
I want other children and adults to have the opportunities I had. Few things bring me greater pleasure than seeing those around me spread their wings, build, and grow, regardless of their field.
You have a degree in mathematics. (Bogomil holds a BA in mathematics from Cornell University and an MBA from Stanford Graduate School of Business.) What would you advise a young person facing the dilemma "natural sciences or humanities"?
I have faced this dilemma my entire life, and I've been on both sides of this divide in different periods. After seventh grade, I was about to enroll at the National High School of Mathematics and Natural Sciences. Ultimately, I chose the National High School of Ancient Languages and Cultures, where I studied Latin and ancient Greek. Then I majored in math at university in the US, and I've been in the tech industry ever since. But the truth is that I wouldn't trade my classical education for anything in the world. Computers are how I make a living, but there's more to life than making a living. I am really happy I can still read some of the inscriptions when I am in Rome.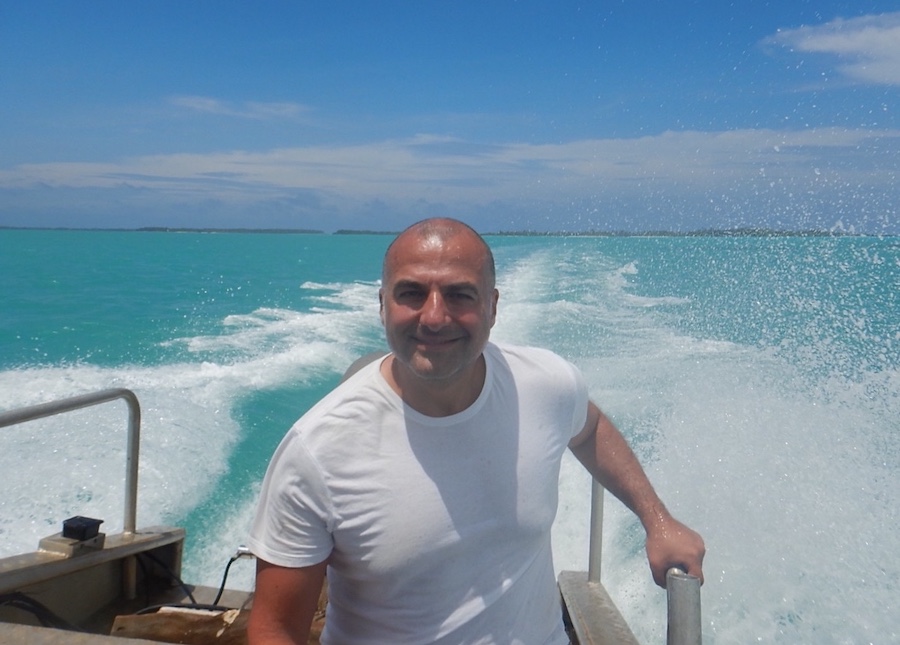 You are taking a year-long sabbatical. What are your plans for the year?
I believe people should work hard and build things, but they should also find time to get to know the wonders of the world and spend time with friends and family. I've been traveling a lot this year—from Bulgaria to Bali, from Atacama to Arizona, from Fiji to France. The main reason I'm traveling is to see the wonders of nature. At the moment, for example, I am in Sri Lanka, where I spent a week diving with whales. The experience is indescribable! Blue whales are the largest animals ever to have lived on earth (bigger than the biggest dinosaurs) and seeing one of those giants one hundred feet away makes me feel in awe of nature.
When I'm in San Francisco, I help out companies that I'm connected with in one way or another, either as a board member or as an investor. And I spend a few hours a week working on my cooking blog.