He was a student at the math and science high school in Haskovo. He was good at chemistry and breezed through tests and competitions—all the way to a national chemistry olympiad. And that's what stumped him. The competition included a practical test, and while he had a lot of theoretical knowledge, he had nowhere to practice for the hands-on tasks. This was a serious handicap.
We left him nameless because his case is not unique. He is one of thousands of students throughout Bulgaria whose motivation to study is hampered by old equipment or the unavailability of science labs. Addressing those shortcomings is the aim of the America for Bulgaria Foundation's Schools of the Future program. Since the program's launch in 2010, the Foundation has invested 8.1 million levs to improve educational technologies and teaching quality at over 80 schools across Bulgaria.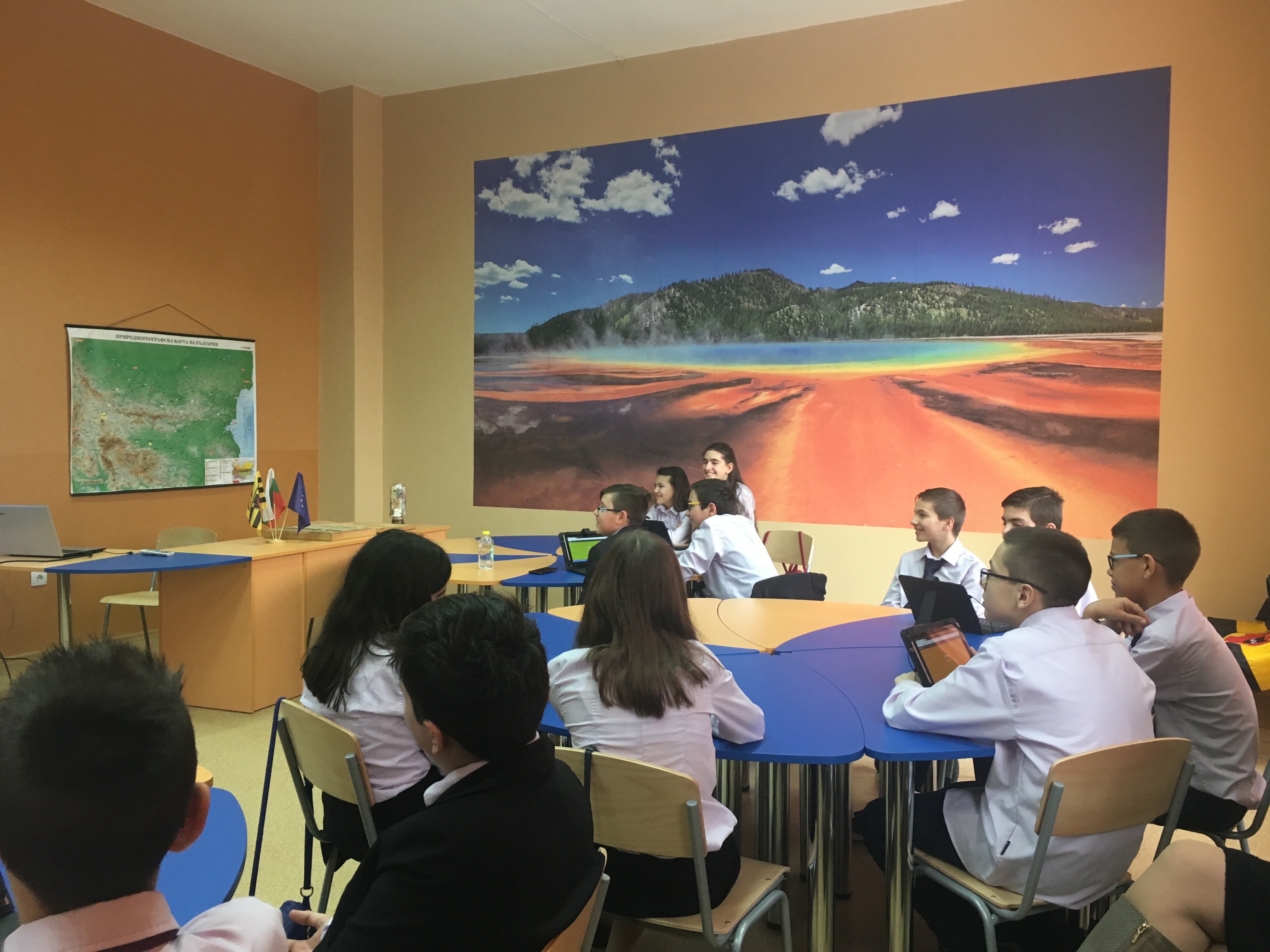 The program has benefited large and small communities alike, but it has been particularly transformative for smaller places like Bel Kamen. The local school in this southwestern Bulgarian village acquired a new computer lab through the program in 2016, giving students from the region much-needed exposure to technology-driven education.
Students today are the digital generation, and their education needs to be relevant, said Biserka Mihaleva, an education ministry employee from Sliven. Thanks to funding from ABF, Dimitar Petrov School in Sliven is an example of the best possible use of information technologies in education, Mihaleva said. A Schools of the Future grant allowed the school to build a multifunctional center for language and science learning and extracurricular activities.
Better conditions have led to increased motivation for both students and teachers. Ani Angelova, the principal of Ivan Vazov School in Varshets, said, "We saw a big improvement in the staff and their motivation and ambitions." Darina Kolarova, a teacher from the math high school in Haskovo, expressed a similar sentiment: "With the new science labs, there is a big difference in both teaching and learning."
"We will be your and your children's doctors one day!" was how tenth graders from Gotse Delchev greeted us at the official opening of the math and science center at their school in 2017.
A better learning environment will keep young people at school and in Bulgaria, said Rumen Simeonov, a geography teacher at the math and science school in Pernik, which became the newest School of the Future with the acquisition of a new science center in 2018. "There are several factors [keeping students at school and in their country], and the first is the Foundation. We thank you sincerely!" Simeonov said at the center's official opening on February 23.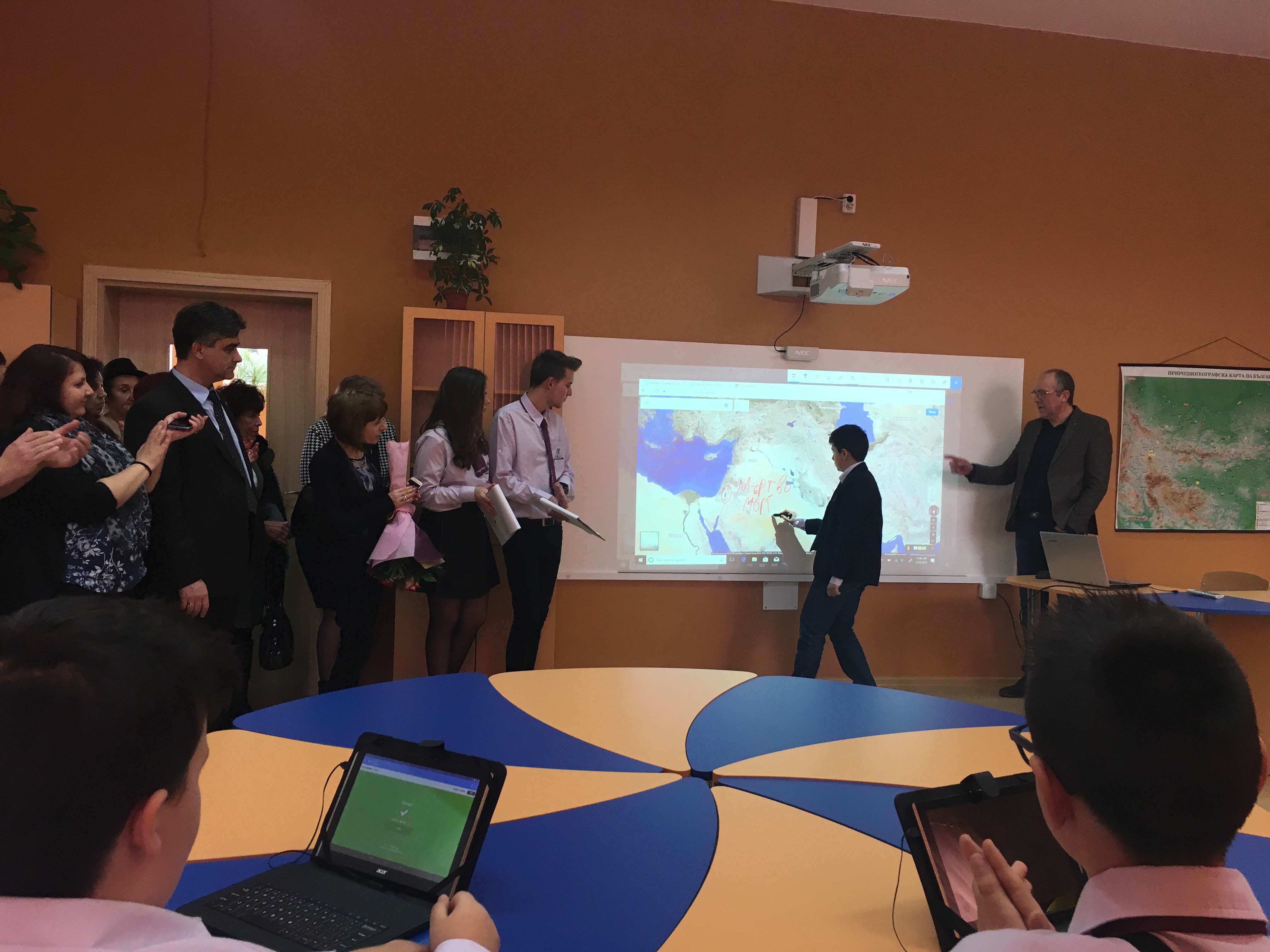 ABF encourages communities to be active partners to the Schools of the Future effort and help raise some of the funds necessary for the school improvements. In Pernik, community members and local businesses collected a quarter of the funds toward the building of the new center, while middle schoolers from Sliven were an active part of the fundraising campaign for the new high-tech facility at their school by starting a newspaper to spread the word about it.
"We are encouraged by these communities' example as it shows that Bulgaria's long tradition of giving is still alive," said ABF President Nancy Schiller.