How do you test the DNA of a banana? Can you brush your teeth with elephant's toothpaste? And how do you "win" in a geography quiz?
Starting this year, students at the Natural Science and Mathematics High School in Pernik will be able to find answers at the newly opened science center at the school. The center has high-tech geography, chemistry, physics, and biology labs and spaces for leisure and study. Here students will be able to perform practical experiments, trace Bulgaria's natural features on interactive boards, and compete with classmates in solving quizzes.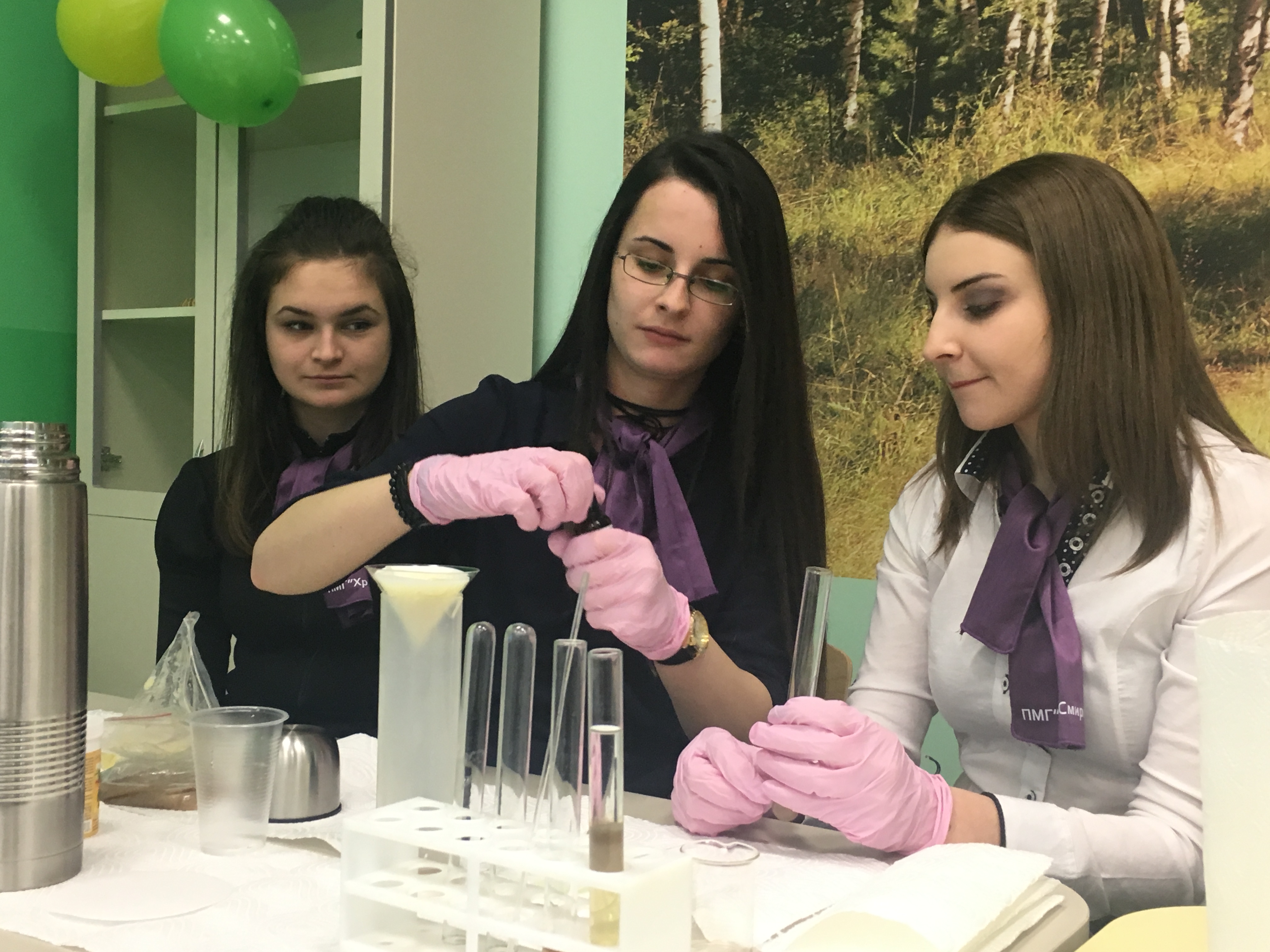 The center is part of a project to improve the learning environment and introduce contemporary teaching methods and technologies at the school. A 150,000 BGN gift from the America for Bulgaria Foundation through its Schools of the Future program funded the center's construction in addition to donations from parents, school trustees, and the Pernik business community, who collected another 44,000 BGN.
A better learning environment will keep young people in school, Pernik, and Bulgaria, said Rumen Simeonov, who teaches geography at the school. "There are several factors in making this happen, and the first is the Foundation. We thank you sincerely!" Simeonov said at the center's official opening on February 23.
Since 2010, ABF has invested 8.1 million Bulgarian levs to improve school infrastructure, educational technologies, and teaching quality at over 80 schools, reaching 75,000 Bulgarian students across the country. The program helps advance students' cognitive skills and ability to solve real-life problems. It also reduces aggression at school and increases students' academic performance and satisfaction with the school.