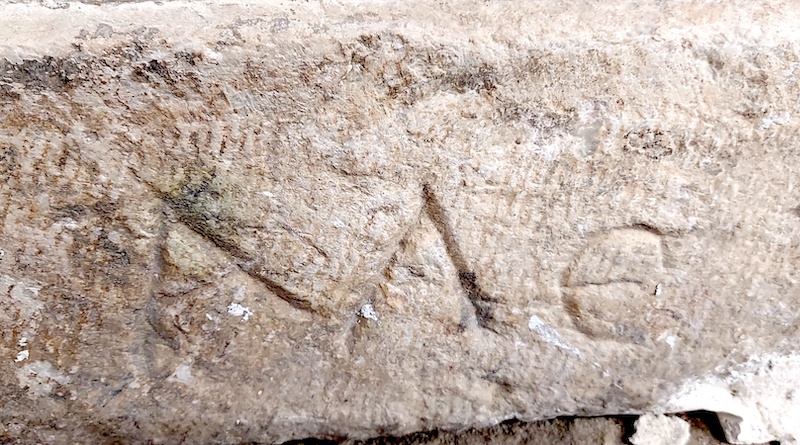 In a stroke of inspiration seventeen centuries ago—or in diligent observance of his duties—a worker on the Basilica site carved АЛЕ (ALE) on the base of a stone column for posterity to wonder: Were the letters part of his or his guild's name, or did they convey a message to his colleagues? Was he accounting for the day's work, and if so, why didn't he sign his name in paint, a much more common method of exchanging worksite information?
Or can we speculate that ALE (Alexander?) was particularly proud of his work and communicating his authorship for future generations to admire?
We will never know, and ALE will remain one of the many mysteries of the Bishop's Basilica of Philippopolis.
While this particular stone worker may stay anonymous, here we would like to acknowledge those who rolled up their sleeves and got their hands "dirty" over the past six years—the paid and unpaid workers who helped bring the Basilica back to life: archaeologists, restorers, masons, machine operators, cleaners, electricians, exhibit handlers, volunteers.
Crediting the work of all who lent muscle power to this project would cover a full basilica floor layer or fill a good-size book. This photo story celebrates them all and is a reminder that a project of such monumental proportions is the work of hundreds, if not thousands, of anonymous ALEs. While we may not know the names of all of them, here we capture some of their faces. Whether they shoveled sand, brushed away debris, connected electrical grids, assembled complex installations or machinery, or carried heavy objects, the contribution of each and every one of them is helping to write the newest chapter of the Basilica's story.