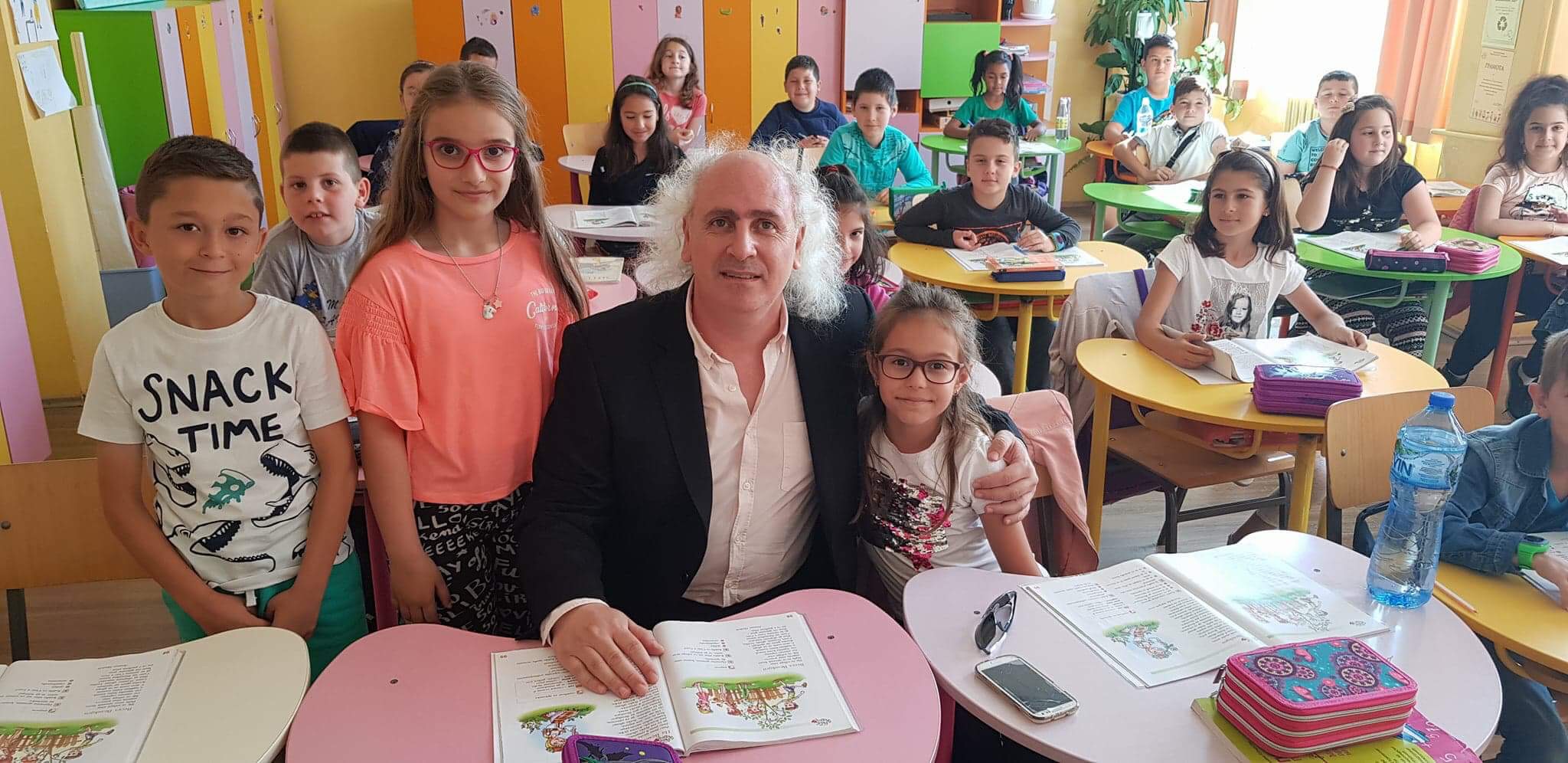 Hristo Botev School in the Southeastern Bulgarian town of Karnobat is not your average school. Classes here don't start and end with a jarring buzz; the traditional school bell has been replaced with modern music, chosen in a student vote. When the principal appears in the hallways, he isn't met with awkward silence: students surround him, greet him happily, and even give him a high five.
Ivan Stoyanov has spent most of his life at the school—twelve years as a student, eleven as a history teacher, and the last twelve as principal—and devotes almost all of his waking hours to it today. He explains his dedication with a lesson he learned early in his academic career—from the school janitor. "She took care of the school as if it were her own home," he says. "She taught me that no matter what you do, whether you are a school principal or a cleaner… you have to work hard and do your best. If your heart is not in it, you won't get beyond mediocrity."
Despite his important office, the Karnobat principal does not exude unapproachable authority or academic stiffness. He is a warm, kind, and friendly person who really puts the "pal" in "principal." He encourages students to be strong, independent, and responsible, but his door is always open when they have questions about academic or personal issues.
"At school, we don't just impart knowledge; we build character. We strive to teach the students important values. We want them to be communicative and resilient enough to make their dreams come true," Ivan explains. "Not all of our 800 kids are going to be top athletes or straight-A students, but we want them to become active and engaged citizens. All children should have this opportunity, and if we manage to change the lives of the one or two who wouldn't have had the chance otherwise, we will have been successful."
At the school, students erected a "wall of goodwill" where they post interesting messages about peace, understanding, and the acceptance of differences. The school is home to students from different backgrounds, and the wall reflects this. "Some of the children's parents live abroad, and their family relationships are complicated. We also have students from ethnic minority groups who suffer from prejudice. As teachers, we have to show empathy. We have to try to understand what the students are going through," Ivan explains.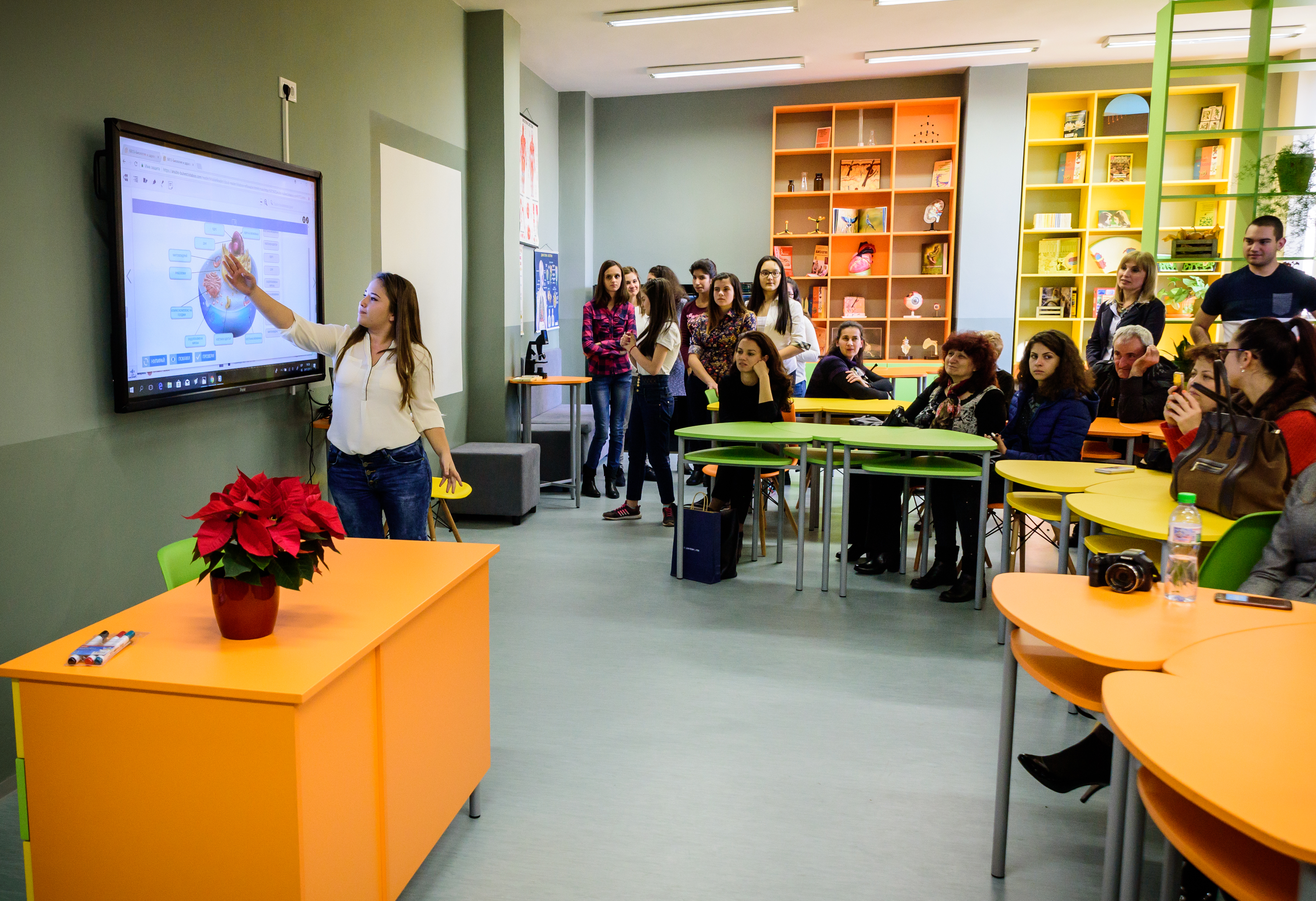 The school's tradition of encouraging tolerance and integration goes back to its founding at the beginning of the twentieth century: it started as a school for Bulgarian refugees from the Ottoman Empire. "That's why our school was perceived as being different for a long time," Ivan says. This, however, fostered the emergence of a supportive, tight-knit school community.
Graduates' connection with the school remains strong years after they complete their studies. Many of them, like Karnobat mayor Georgi Dimitrov, former deputy education minister Dian Stamatov, and Louisa Slavkova of Sofia Platform, still refer to it as "their school" and care about what happens to it, Ivan says. Some take the time to visit and share their experience with current students. Radoslav Radev is a former student, currently pursuing a computer science degree in Manchester, who helped set up the newly opened technology lab at the school.
Hristo Botev School is one of 23 educational institutions that, over the last two years, acquired innovative technology and science centers as part of the America for Bulgaria Foundation's Schools of the Future program. The newly built school center features new labs, a multifunctional hall, and a 3-D printer and scanner.