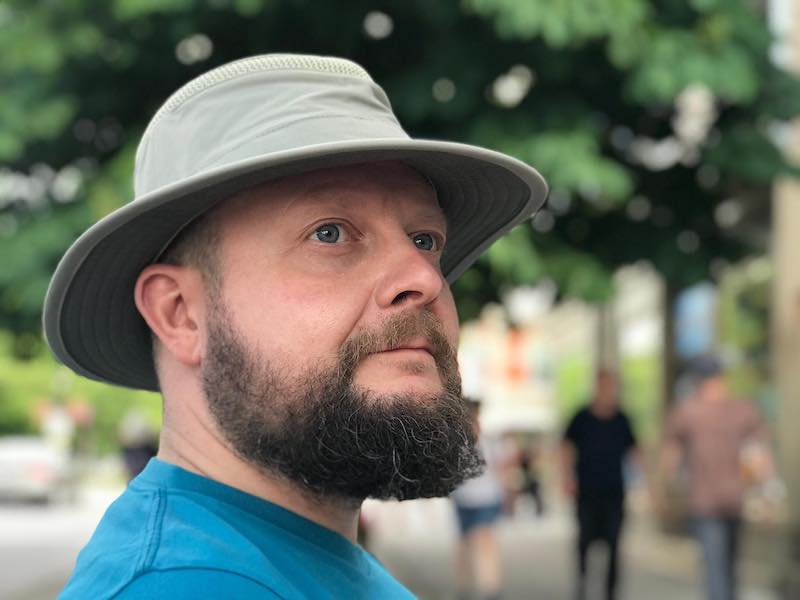 A conversation between two sales representatives once caught Lyubo Lozanov's attention. The two women were discussing how bad parking was near a client venue they supplied with chicken. "The museum," they called the place.
Lyubo is the executive director of Bulgarian chicken producer Ameta, and as far as he knew, his company had no museum clients. So, he asked.
It turns out the sales reps weren't talking about an actual museum, but a poorly performing small supermarket. They nicknamed it "the museum," as this is how they saw museums—as places no one really went to.
A frequent visitor of galleries and museums and an enthusiastic collector of contemporary Bulgarian art, Lyubo decided he wanted to help change the perception of Bulgaria's museums. He started locally—in Razgrad, where several of his company's production plants are located. Razgrad is home to one of the largest open-air museums in Bulgaria, the Abritus museum, displaying remains from the ancient Roman city of Abritus and an earlier Thracian village. Although Razgrad is located on the main road between Romania and the Black Sea coast, few tourists make a detour to visit the museum. Locals aren't accustomed to frequent museum trips either.
Lyubo decided he would first remove the most obvious barrier to attendance: the admission fee. His company, Ameta, Bulgaria's largest poultry producer and the biggest employer in Razgrad region, would cover the costs. An optimist with a can-do attitude, Lyubo even committed to getting the word out. He and a group of active local community members produced billboards and enlisted the support of local businesses, which displayed the billboards for free at key locations around town and on the main Romania–Black Sea road. As a result, more than 1,700 people visited the museum in the summer of 2017—four times more than any other summer.
"The campaign was so successful that we decided not to advertise it on social media, as we had planned, so as not to put too much pressure on the museum," Lyubo says. "We have shown that, by working together, we can achieve a great deal. Locals visited the museum, as did many tourists from different countries. Most importantly, we showed how partnerships can be developed for local causes." A similar project is in the works with Razgrad's City Art Gallery.
Lyubo's philanthropic activities go beyond his activism for museums and galleries. Church restoration has been another object of his giving. His backing of the Wolves Razgrad Basketball Club is reviving the basketball tradition in town; promoting healthier lifestyles among residents and offering a meaningful way for children and parents to bond are also among the Wolves' goals. Lyubo's key early support for Teach for Bulgaria in Razgrad is helping ensure every child in the region has access to quality education. Through Ameta, the region's largest food producer, Lyubo backs regular food drives for children's and old people's homes as well.
"At some point in our development, we need to realize that our responsibility is not limited to paying taxes. This is not enough to make life better. Our responsibility is much greater if we want to contribute to the development of this country," Lyubo says. "We have to help people and work with institutions." So, every year, Ameta and other large companies based in the Bulgarian Northeast, which experiences severe winter weather with plenty of snow drifts, assist the municipality with clearing roads to make them safer for everyone.
It was with consumer safety in mind that Lyubo helped fund, issue, and distribute a guidebook on the biosafety of birds, used by the Bulgarian Food Safety Agency. The guidebook provides practical advice to poultry farmers and other poultry industry professionals, veterinarians, zoo engineers, and many others.
Over the years, Lyubo has actively lobbied for legislative changes that would benefit not only the poultry industry but Bulgaria's overall business environment as well. In particular, he helped drive change in the legislation governing the poultry and cereal trade, which led to the creation of a fiscal control unit within the National Revenue Agency and a decrease in VAT fraud. As a result, the state collects more taxes, and competition is fairer. Bulgaria produces more poultry, jobs are created, and family businesses grow. Since 2015, Lyubo has also helped promote private initiative in Bulgaria by serving on the board of directors of the America for Bulgaria Foundation.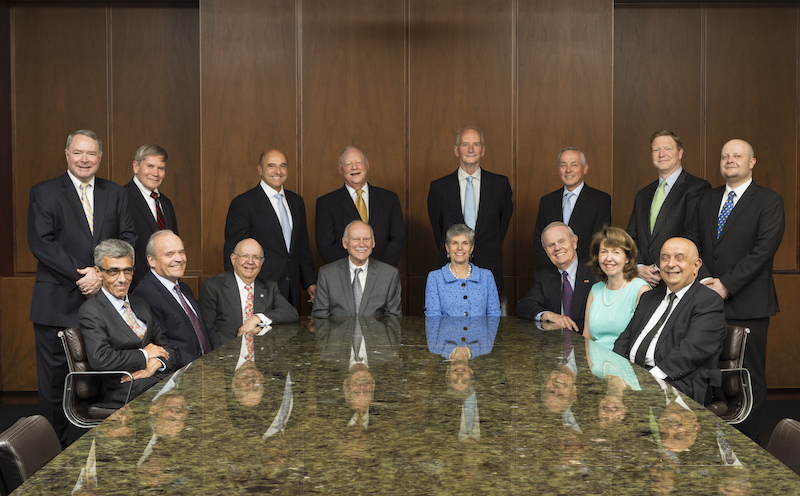 His relationship with the Foundation and its predecessor, the Bulgarian-American Enterprise Fund (BAEF), dates back to the late 1990s. At the time, he was a promising young financial analyst educated in Bulgaria and the Netherlands who had already worked in Europe's financial capital, London. Several companies were vying for his attention, and although he received a more competitive employment offer from another company, he chose to work for the Fund because he believes people are the most important element of a work environment. "I really liked the people there," he says.
It was people who propelled BAEF to spectacular success: the sale of its assets for nearly $500 million in 2008 represented an 800% return on investment, making it the most successful of the ten funds created by the US Congress in former communist countries after 1989. And it was people who saw potential where no one wanted to invest and who turned around many an underperforming investment.
Ameta is perhaps the Fund's most unlikely, and most resounding, success story. And the reversal in the company's fortunes wouldn't have been possible without Lyubo's business acumen and hard work. During the first and only year he spent at the Fund, Lyubo proved himself not only capable but also ready for leadership. He took over as co-director at Ameta and didn't disappoint. In less than a decade, he and his partner, Hugh Johnson, transformed the company from a failing business beset by backward and unsanitary practices and serious structural and personnel problems into one of the most successful Bulgarian enterprises, proving that an honest and transparent business can thrive in the country. Today, Ameta provides livelihoods to more than 2,500 employees and suppliers of goods and services in northeastern Bulgaria, exports quality poultry products to clients throughout Europe (including Italy, where foreign food producers have a hard time getting a foothold), and is a preferred supplier for global fast-food chain KFC. Lyubo now runs the company on his own.
Acknowledging his role, ABF's board of directors offered him membership in 2015. Lyubo's first response was an investor's response: "I just don't see the value I would add." It was exactly the investor's perspective that the board was after, in addition to his strong ethics, proven commitment, and intimate knowledge of Bulgaria's business environment.
Lyubo was humbled by the confidence entrusted in him and the invitation to serve alongside directors he had reported to and admired for years. What made him accept was a strong sense of responsibility to his former colleagues at the Fund; after all, it was their excellent work that helped generate such a strong return and endow ABF in perpetuity. He therefore expects the same level of excellence from every single project he reviews as member of the board's evaluation committee: "There are no projects that are just interesting projects. It has to be clear how a project will contribute to the development of our society."