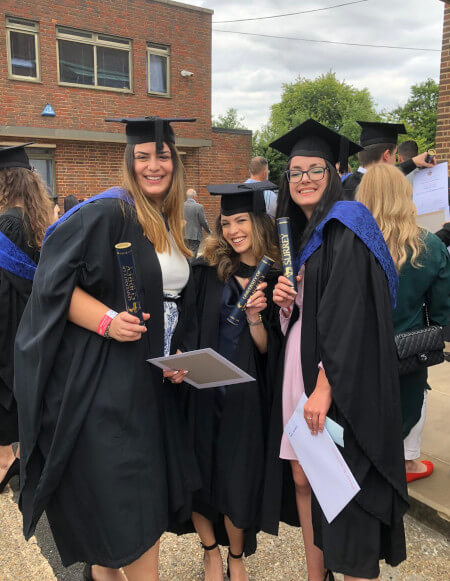 By Velina Milanova
Velina Milanova is a graduate of the 2023 class of the America for Bulgaria Foundation's Media E:volution program.
Community is of crucial importance, and I believe that one cannot function to their full potential outside of one. We are all members of one community or another; people have always lived socially. So now I would like to tell you about a community that I am a proud member of — the community of Bulgarians living abroad.
But let's start from the beginning.
On September 15, 2019, I moved abroad. From Vidin, my hometown and one of Bulgaria's poorest regions, I went to one of the wealthiest, most developed counties in the UK, Surrey. Honestly speaking, I don't know why I decided to pursue higher education in England, 2,000 kilometers away from home, but I simply felt that I needed to be there, felt a pull I couldn't resist.
The beginning was very scary; I felt insecure and faced all sorts of difficulties. A new beginning far from home, family, and friends, in a culture that differed completely from mine, among people with different values. I made it thanks to the Bulgarian community there. I couldn't believe how many Bulgarians lived in Surrey and how kind and welcoming they were.
This was my university specialty's inaugural year, so there were very few people pursuing the major, about 30 in total. Friends of mine who lived in other parts of the UK had told me not to expect to see other Bulgarians on my first day at school, so I didn't. I found out just how wrong my expectations were in the first 30 minutes. As soon as I heard two of the girls' accents during the introduction session, I was almost certain that they came from the Balkans. When they introduced themselves, all doubt fell away. Three girls from three small Bulgarian towns — we couldn't believe we would be together for the next three years. It was pure luck.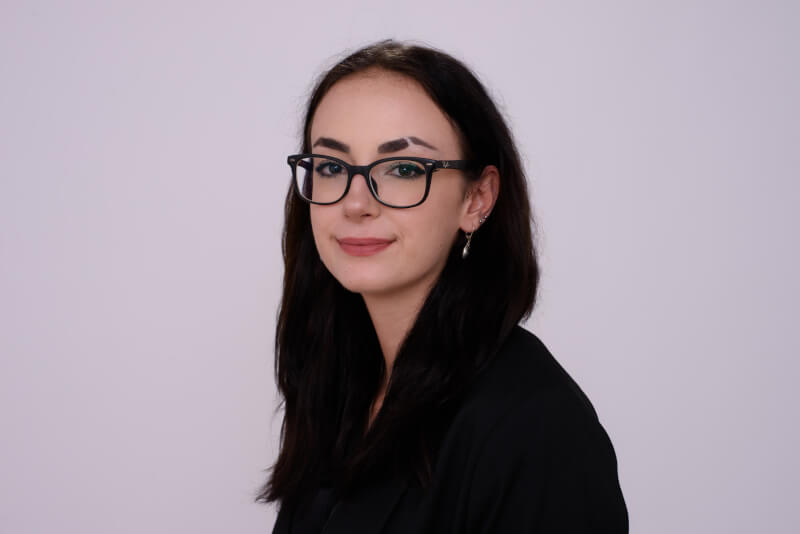 During my first week in Surrey, I met about fifty Bulgarians. It was an indescribable experience. All my fears vanished; I knew that I had found my own community in this new place. And this wasn't just a university group. As it turned out, the Bulgarian diaspora in Surrey is one of the largest in England: there were three Bulgarian families living on my street alone! I cannot even begin to explain, in Bulgarian or English, the peace of mind this brings. Finding your community makes you feel secure, like you belong.
But what makes us a community is not our nationality, not at all. The essence of this community is built on support and kindness. I don't think Bulgarians are the most united or most tolerant nation, but it seems that Bulgarians abroad form the strongest communities in the world. When you hear someone speaking Bulgarian, it is quite normal to go and say "Hi" and have a chat with them. This is how I found myself in the center of London having coffee with fellow Bulgarians I had just met.
During the three years I spent in England, there were constant community events, get-togethers, and all sorts of activities. Every week there was a folk dancing event. We celebrated Bulgarian holidays like Students Day on December 8. On New Year's Eve, people from different towns in the county get together for a joint celebration with fellow Bulgarians, with Bulgarian food and music. Everybody there is smiling, friendly, always ready to have a chat and to help even if you met them just five minutes before.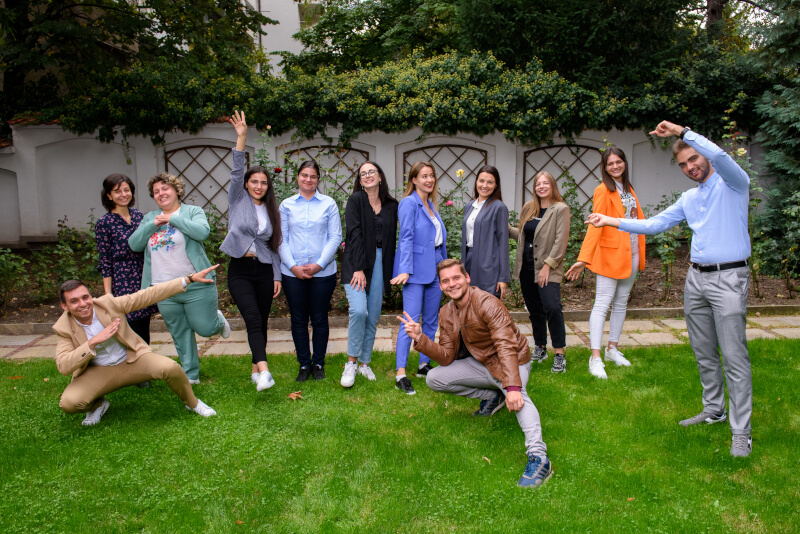 Despite there being such a strong Bulgarian community, my two friends and I had no trouble integrating in England. We became friends with people of different nationalities, and we have great shared memories with all of them. But the feeling of belonging to this community is truly unforgettable and special. Although I don't live in England anymore, I stay in touch with the people who were by my side during those three years, and my feeling of belonging and connection is still strong.
To me, this is where the power of community lies — in the security, the feeling of belonging to something you care about, the support and help through tough times. Each of us faces the same challenges, but we overcome them together.