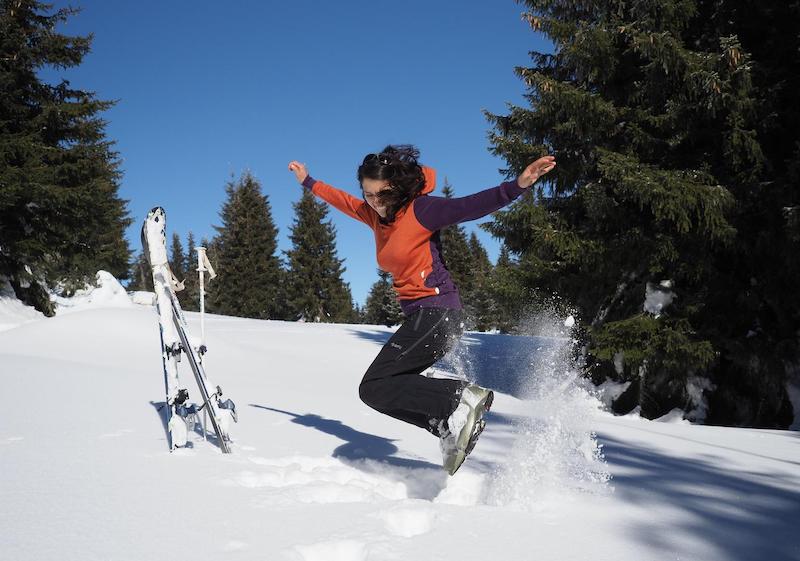 Mariana Barakchieva has programmed eye surgery software, worked in radio, done broadcasts for TV networks in Bulgaria and the United States, managed a mountain shelter in the Swiss Alps, and pulled off daring rock-climbing feats.
Nothing in her experience, however, prepared her to run a business. Anticipating demand was a mystery, budgeting stumped her, and in her first attempts at pricing the merino hoodies she started hand-making in her spare time and selling on Etsy.com, Mariana got one basic thing wrong.
"I realized that my prices didn't factor in profit," she says, laughing at her rookie mistake today. "I thought that what I was paying myself for the hours I spent sewing was profit."
At the time, this was a significant hurdle. She had quit her job as a software developer at one of Switzerland's top eye testing equipment manufacturers, in Bern, and was living off her savings. She had also decided to move back to her native Bulgaria and was investing in Nanka Creative, the handicrafts business she cofounded with her life partner, Simon Roder.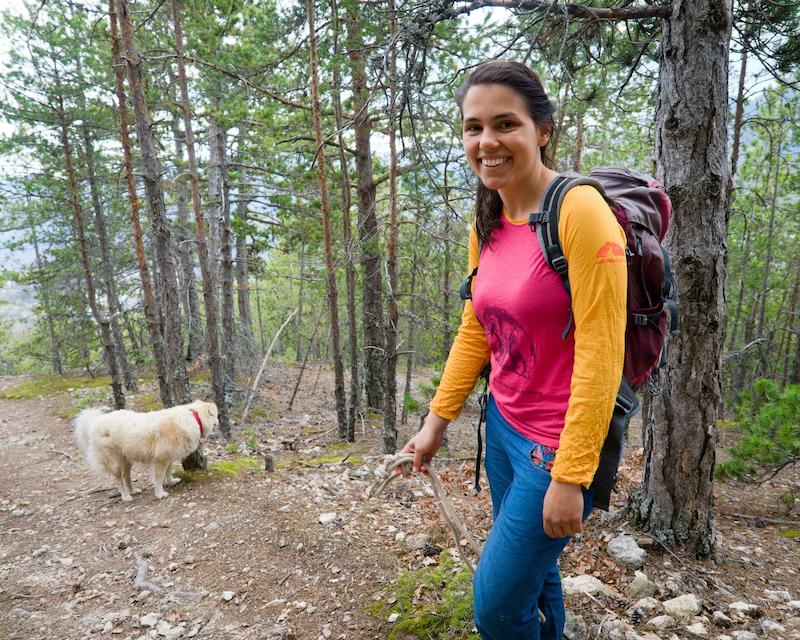 Nanka Creative is an expensive undertaking. To make the beautiful hoodies and shirts that Etsy shoppers rave about, Mariana only works with ethically produced, quality merino fabric sourced from a small factory in Finland. Further adding to the cost is her meticulous, caring approach to her craft: she tailor-makes clothes to buyers' specifications, giving every garment several hours of her undivided attention and creativity.
Learning how to run a cost-effective business was one reason Mariana signed up for Business Academy for Starting Entrepreneurs (BASE), an entrepreneurship program for small-business owners. Developed by the America for Bulgaria Foundation and delivered in partnership with local organizations, the program shortens the journey from idea to functioning business by connecting aspiring entrepreneurs with mentors from the world of business.
Thanks to this approach, program participants gain much more than sales advice.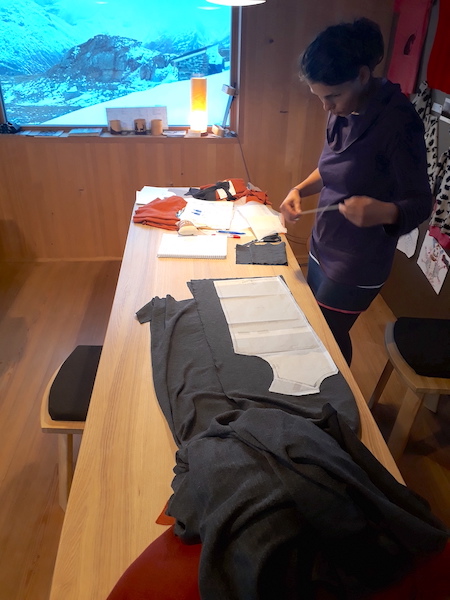 Over three months in the fall of 2020, learners in the program's pilot edition in Mariana's hometown, Smolyan, interacted with veteran entrepreneurs, banking professionals, and company managers, who outlined pitfalls and related practical tips on raising capital, budgeting, and marketing. Participants then used the knowledge to fine-tune their own business ideas. At the program's close, the top projects—Mariana's plan for the future of Nanka Creative among them—received small grants to aid in their development. The prize money will help her purchase a new sewing machine.
Mariana may be new to selling her handicrafts, but she has been making things since she was a child, when she crafted notebooks and nailed together furniture for her sisters' dolls. Watching her great grandmother—nanka in the local Rhodope Mountain dialect—sew on an old Singer sewing machine was another favorite childhood activity.
It was the great grandmother's craft Mariana turned to two decades later, when conventional professional achievement was no longer enough to satisfy her need for creative expression and freedom. A double degree in computer science and journalism from the American University in Bulgaria and an exchange year at the University of Missouri in the United States had led to a master's program at the University of Bern, in Switzerland, and later a good job in medical engineering there. At work she met Simon, a robotics engineer with an affinity for making things out of wood and exploring the outdoors. The pair soon realized they wanted more than office work, no matter how prestigious the position or how good the pay. Mariana's ancestral land beckoned, too—and the Nanka brand was born.
During the company's toddler years, Mariana and Simon divided their time between Bulgaria and Switzerland, working as shelter managers in the high Alps in the summers and spending the rest of the year developing Nanka Creative in Smolyan. Mariana sewed hoodies and shirts for men, women, and children, and Simon created beautiful handmade wooden lamps, lanterns, and ski accessories. Their website features free advice and mountain guides for several scenic routes in Bulgaria and Switzerland.
Not all went smoothly. Although Mariana learned to value her work more fairly, orders were few and far between, and money was sometimes short. A one-time order of ten of the detachable ski holders Simon had developed for bikes was a bounty. They also had to balance the personal and professional aspects of their relationship.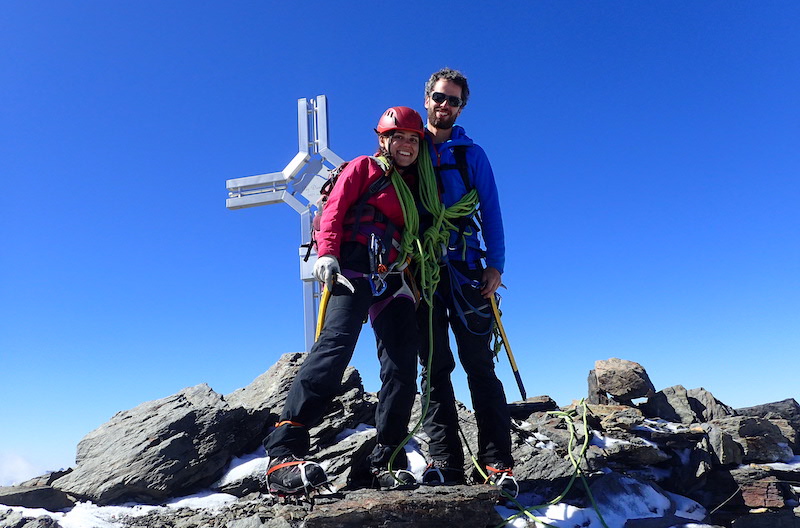 The BASE program afforded Mariana a glimpse into the struggles of other emerging entrepreneurs as well and provided much-needed encouragement. She recalls talking to the owner of a restaurant on the Arda River for an assignment and asking him how he had started out in business. "With about 250 cubic feet of timber and my dad," he told her.
The message was: everyone started somewhere and did the best they could in the circumstances. The important thing was to not give up.
Connecting with other Bulgarian returnees through the program was another highlight. Like Mariana, other program participants had recently come back home from abroad and were hoping to enliven their communities by starting businesses and creating jobs.
Importantly, the program sealed her friendship and catalyzed her decision to work with Radenko Velinov, another BASE participant and resident of her great grandmother's village of Smilyan. A master furniture maker who lived in Scotland and trained with some of the country's best woodworking craftsmen, Radenko hopes to transform Smilyan into a hub of artisanship. His vision includes bringing local artists and craftsmen under the same roof in The Purifier, an old water purification plant he is restoring, allowing them to practice their crafts and pass them on to others through demos, exhibits, and workshops.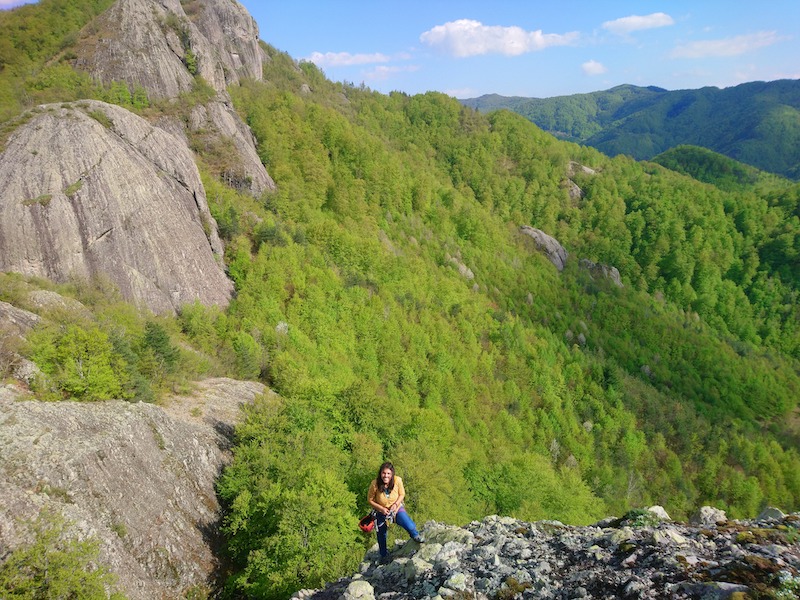 Simon is helping with the restoration works at The Purifier and will move in as soon as the building is connected to the electrical grid. Mariana plans to move in, too, with the assistant she hired recently. "I have my eye on a south-facing room," she says, with a twinkle in her eye.
It's a room with a view: the workshop space overlooks a large orchard, lush and green and fragrant with the smell of linden in the spring and summertime, colorful in fall, dapple and serene in winter. The only constant is the playful rumble of the nearby Arda River.
It is these sights and sounds that Mariana took her first steps among three decades ago and often revisited in her mind's eye while she was away on distant shores. Now that she is back—and knows a thing or two about managing a small business—she plans to stick around.
Mariana will receive further assistance developing her business through BASE Mentor, a mentorship program the America for Bulgaria Foundation launched in partnership with the Association of Business Leaders and Entrepreneurs – ABLE in February 2021.