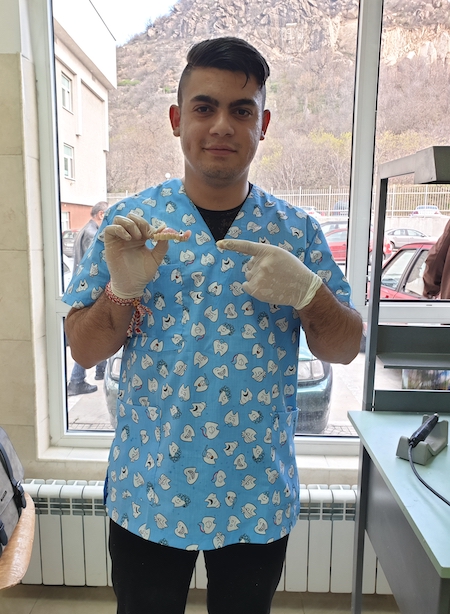 Education is a guiding value in the Mitkov family. It was the key to inclusion and a decent life for the young Roma family from Oryahovo consisting of Emiliyan, an only child, and his dad, a single parent. His vocational training had afforded Mitkov Senior a good job at Bulgaria's Kozloduy Nuclear Power Plant and a glimpse into the benefits of prioritizing education.
So, he did. The Mitkov household ran on the maxim "First learn, then play." Even after a long day at the plant, he reviewed young Emiliyan's schoolwork in the evenings, not resting until he was confident his son had mastered the content. Their daily regimen did not let up even as the father's eyesight declined and was eventually damaged irreversibly due to surgery complications.
The dad's incapacitation presented new challenges for young Emiliyan but also helped him discover his passion for science and medicine. Spurred on by his father's blindness and by his unwavering support, he threw himself wholeheartedly into pursuing his dream of obtaining a medical degree.
Emiliyan's diligence in high school earned him a place in an after-school advanced chemistry program and an intensive English-language course. Today, scholarship support from the Trust for Social Achievement is helping cover the steep cost of a university education in dental medicine, which Emiliyan is pursuing at the Medical University of Plovdiv. Now in his fourth year, he already has his sights on demanding specializations such as oral surgery and periodontology.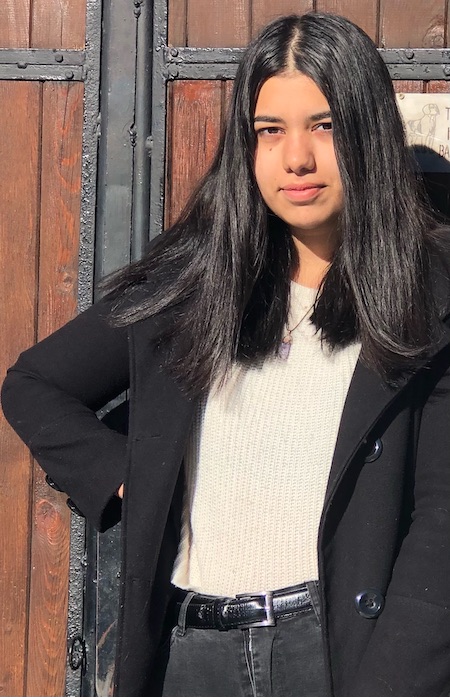 Rujasina Ognyanova's educational aspirations are equally ambitious. A high school junior from Bansko, she dreams of studying at Oxford or Cambridge—or the American University in Bulgaria, which is closer to her home. She is passionate about school and has diverse interests ranging from mathematics and economics to public relations; she is president of her school's student council. Her 1.5-hour daily commute to school in Razlog and back is "no big deal" to someone as committed as she is.
Like Emiliyan, Rujasina has excellent grades and a supportive parent who appreciates the value of a good education. As a single parent, however, Rujasina's mom has a hard time providing for all her daughter's and her younger son's needs. An Equal Chance need-and-merit-based scholarship from the Trust for Social Achievement has helped take some of the burden off her shoulders by supporting Rujasina's high school studies for the past two years.
Rujasina and Emiliyan are no longer exceptions in their community. A growing number of young Bulgarians of ethnic Roma origin aim higher and go further in their schooling than previous generations did. There are six times as many university graduates and twice as many high school graduates in the country's Roma community than there were a decade ago, and school attendance has improved among all age groups, according to a 2020 Global Metrics nationwide survey commissioned by the Trust for Social Achievement. Improved educational achievement has led to greater inclusion in the labor market, with employment in the community nearly doubling in ten years. Roma incomes have risen as well.
A key finding of the survey links kindergarten attendance to better education and job prospects, with those who attended kindergarten being far more likely to finish university and earning 30% more than those who didn't.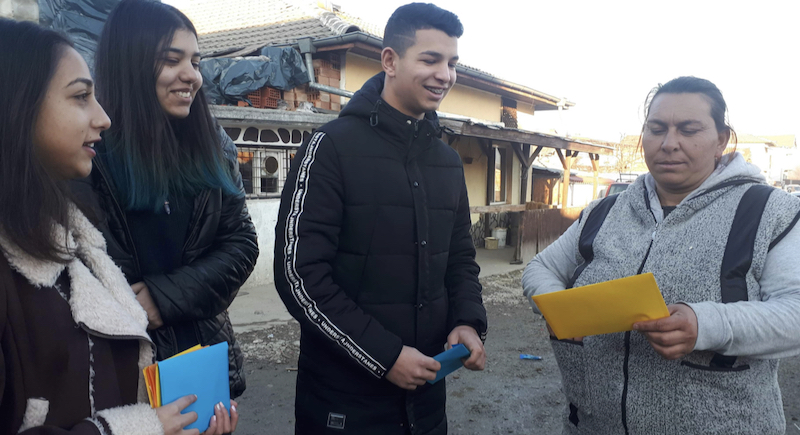 These encouraging results come on the heels of more than a decade of investment by local institutions and civil society organizations in closing the Roma achievement gap. Through its scholarship, training, and grants programs, the Trust alone has helped nearly 100,000 individuals get access to better education and vocational training, start businesses, and secure housing. It works with the long-term support of the America for Bulgaria Foundation and has partnered with 80+ organizations over the past decade.
Not only are youngsters like Rujasina and Emiliyan accomplishing more thanks to the available support, but they are also helping others reach their full potential. Both volunteer with youth organizations offering mentorship and support to peers and younger individuals. Rujasina is an ambassador for education in her community, and she recently led a group of young Roma volunteers with the Arete Youth Foundation in the creation of a video encouraging her peers to stay in school as long as possible.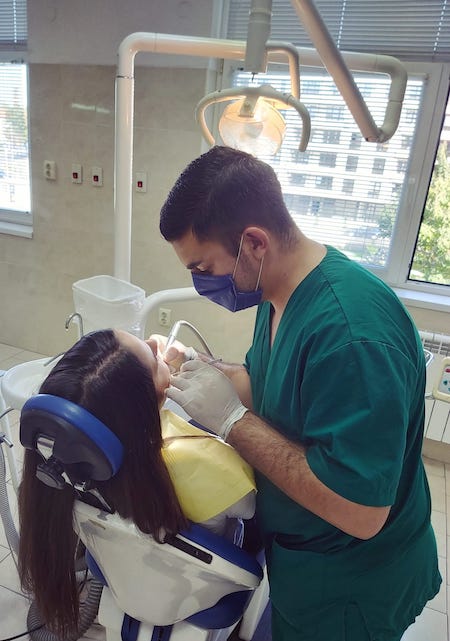 "For me, education is a value. You have to learn, to try out things," Rujasina says, adding that "if you have faith, if you keep trying, you will achieve what you want." A year shy of graduation, she hasn't yet decided which one of her interests she will pursue, but she is certain about one thing: "I would like my professional life to be connected with helping others."
This sentiment is echoed by Emiliyan. In addition to being a full-time assistant to his father, he mentors Roma youth and helps organize charity drives and information campaigns. When the COVID-19 pandemic reached Bulgaria last year, he and other Roma medics shot a video explaining the dangers of the new virus. He personally gave out masks and flyers with information about the virus in his neighborhood, stressing the importance of mask wearing, hand washing, and social distancing. "My goal is to help others," Emiliyan says.
In the meantime, he is constantly trying to improve and challenge himself. He does extra practice at dental school until he has perfected a technique. He reads books about personal development and famous athletes and likes electives such as Latin and statistics. Recently, he completed a course in disaster response preparedness. Table tennis is a favorite hobby, and music offers a pleasant escape.
Summing up, he says: "It's important that you do what feels good and that you follow your dreams."