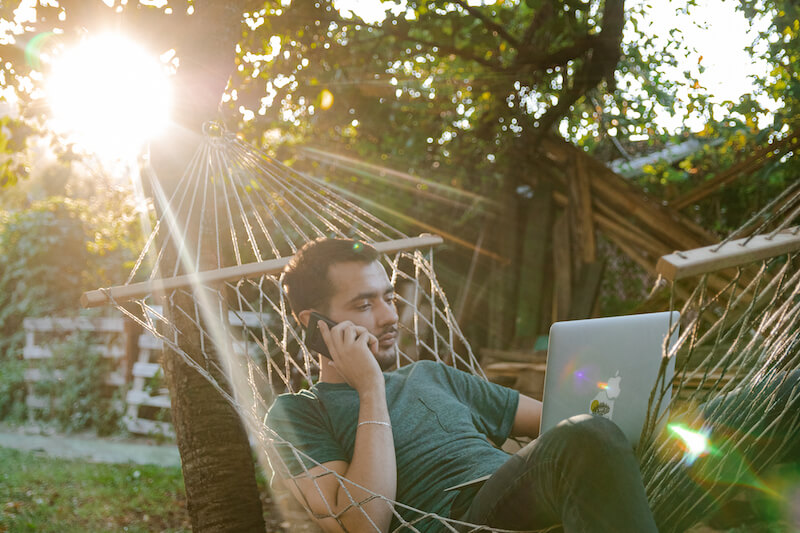 They have ambition and aren't satisfied with thinking small. Whether it's the environment, taboo busting, or the changing nature of work, what interests them is the major challenges people face globally.
Contestants in Innovation Academy 2021 are young adults who are coming up with innovative business ideas to tackle pressing global issues. The eighth edition of the program drew 150 students from 14 universities in Bulgaria who, divided in 76 teams, worked on projects for reducing waste and stepping up recycling, encouraging blood donation, facilitating remote education and work, and improving the workplace.
In a two-day hackathon in June, the ten shortlisted teams coded and developed prototypes for their innovative ideas with the help of mentors. During the program's final, their demos were evaluated by a jury from the world of business, nonprofit organizations, and public institutions.
Launched in 2013 by innovation consultancy Innovation Starter, under the slogan "Bulgaria becomes super," Innovation Academy invites youth to consider the challenges experienced by their communities and propose ideas for their resolution. The exercise isn't just theoretical: youngsters' ideas find real-world application and help create jobs and improve lives.
"We encourage young people to think about their role in the environment… and every year they are more and more daring [in their ideas]. It is clear that the innovation system is maturing," says Leona Aslanova, executive director of Innovation Starter, adding that this gives her hope for the future.
In 2021, three student-led business ideas were tied for first place: Vendy+, CareerHub, and Bum Bam.
Vendy+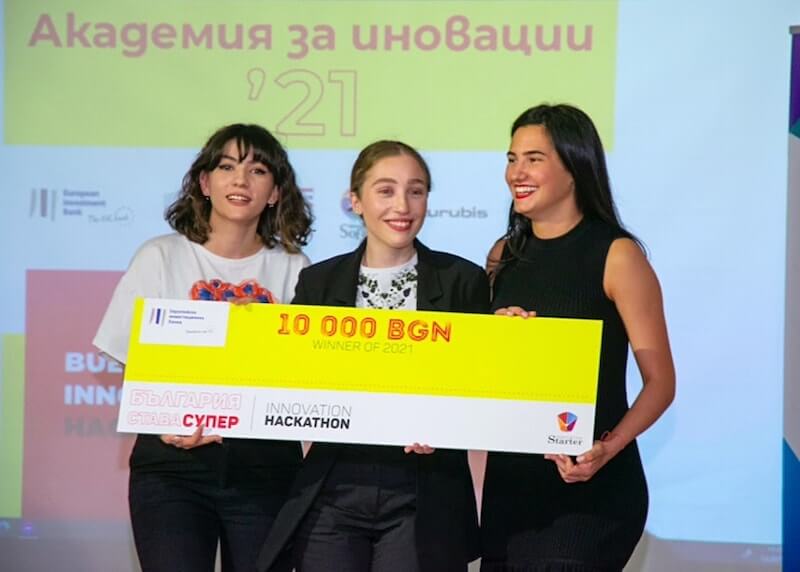 Do you time your trip to the pharmacy to avoid sales assistants of the opposite sex or, worse, assistants whom you know? Do you try to hide your sanitary products between your other purchases at the checkout counter to ward off unnecessary attention?
If you recognize yourself in these descriptions, you are not alone. Many people feel understandably embarrassed about buying pads and contraceptives — products connected to taboo topics such as intimate hygiene and reproductive health.
Student-led startup Vendy+ wants to bust those taboos, first, by making those products more accessible and, second, by becoming a source of reliable information on reproductive health questions. They envision placing vending machines for sanitary products at university residence halls, restaurants, schools, office buildings, bars, and night clubs. Their first customers are students at the American University in Bulgaria, where they piloted their product. Currently, the three young women behind Vendy+ are working to place a second machine in Studentski Grad, the neighborhood in Sofia hosting a majority of student residence halls in town.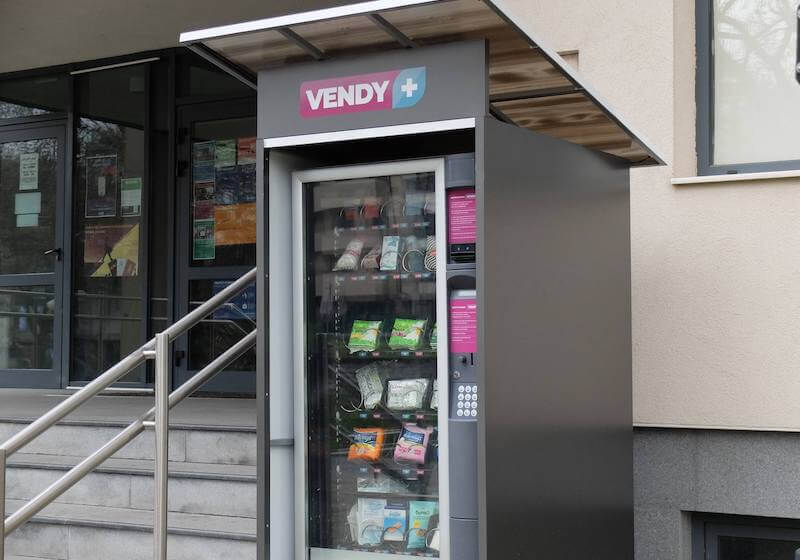 "Vendy+ aims to break the stigma around the topic of sex education and health in Bulgaria by providing round-the-clock access to products that people feel nervous about buying from a real person or that are nowhere to be found in an emergency," says Albina Tomova, of Vendy+.
CareerHub
A popular meme on social media has a young job applicant scratching his head: "I need to have experience before I gain experience?!" This is the Catch-22 situation beginner job seekers invariably find themselves in nowadays: prior experience is required even for internships and positions that are advertised as entry-level and pay a minimum salary. The upshot is delayed job market entry, rising youth unemployment, and emigration.
CareerHub aims to resolve that problem by connecting students and university graduates to the right job opportunities. The online career platform helps youngsters get their first break by determining their interests and skill level and matching them to suitable companies. Two months after the platform's launch in early June, users can search among dozens of job opportunities at 20 companies.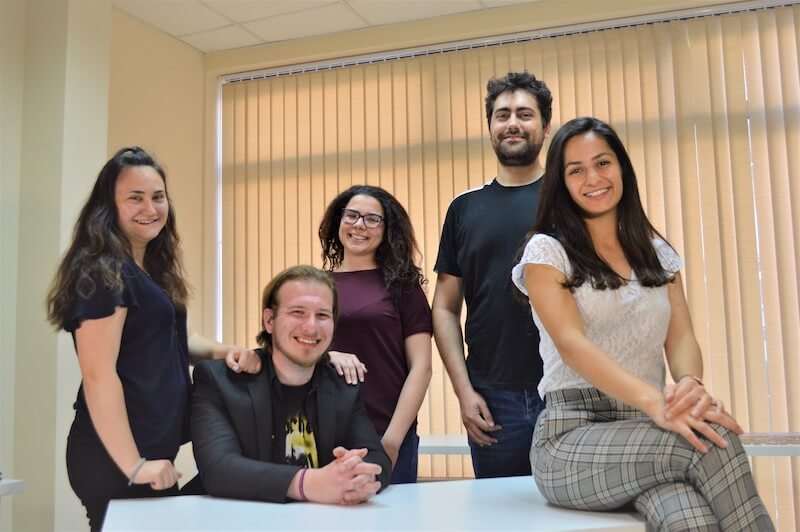 The young team behind CareerHub know first-time job seekers' problems well. As the founders of StudyHub, the first 24-hour study space and library in Sofia, they are in constant touch with individuals juggling demanding studies and discouraging job searches. "We know that the most difficult thing for young people is to get out of the vicious circle of 'No experience, no work.' [Plus] we rarely ever stay indifferent to the community's challenges, so we decided that we can do something [about this problem]," says team member Martina Georgieva.
The CareerHub team's goal is to become the largest early career development platform on the Balkan Peninsula in the next few years.
Get career guidance and connect with like-minded individuals by following CareerHub on Facebook and LinkedIn.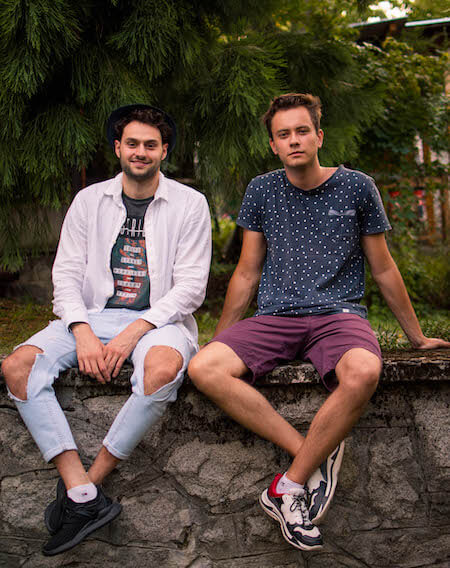 Bum Bam
Let's face it: we will never work the way we used to before COVID-19. Even as restrictions lift, few people are willing to go back to the office. In fact, according to a Wall Street Journal article from June 2021, 80 percent of individuals in the US who worked from home over the past year would rather quit than return to location-dependent employment. Bulgarian companies are adapting to the new reality as well by making home office a permanent option rather than just a temporary, anti-COVID measure.
While employees may spurn the limitations of the office, demand for shared workspaces is on the rise — a niche in which Bulgarian startup Bum Bam sees a business opportunity. Through the Bum Bam platform, remote workers can rent someone's yard and convert it into an open-air office. Who wouldn't prefer to write an annual report or prepare a financial statement lying in a hammock or sitting on a patio with a mountain view!
"We believe we are changing the way we all work so that we can be more productive and inspired," says Bum Bam cofounder Ilya Dechkov.
Yard sharing benefits not just digital nomads but local economies as well by bringing much-needed income to communities in remote locations.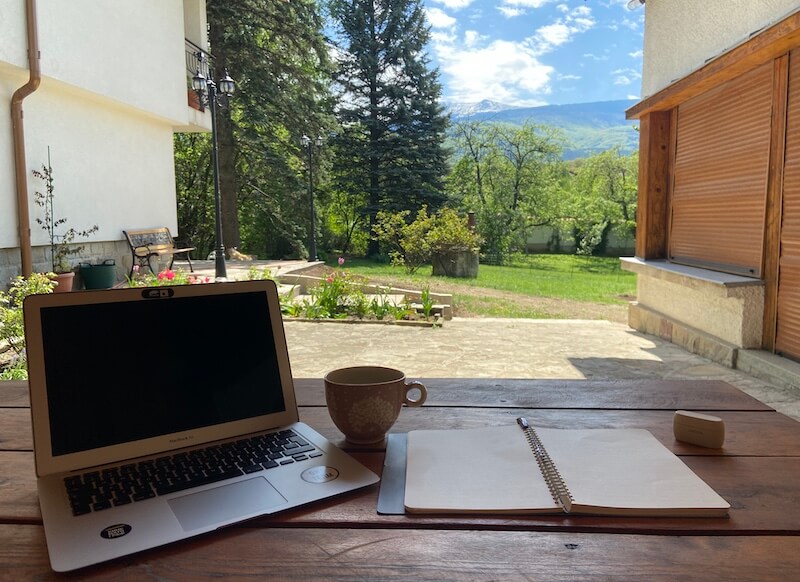 Innovation Academy 2021 took place at Peroto Literary Club with support from the European Investment Bank, the European Commission Representation in Bulgaria, the America for Bulgaria Foundation, Sofia Municipality, Sofiyska Voda, part of Veolia, and Aurubis Bulgaria.