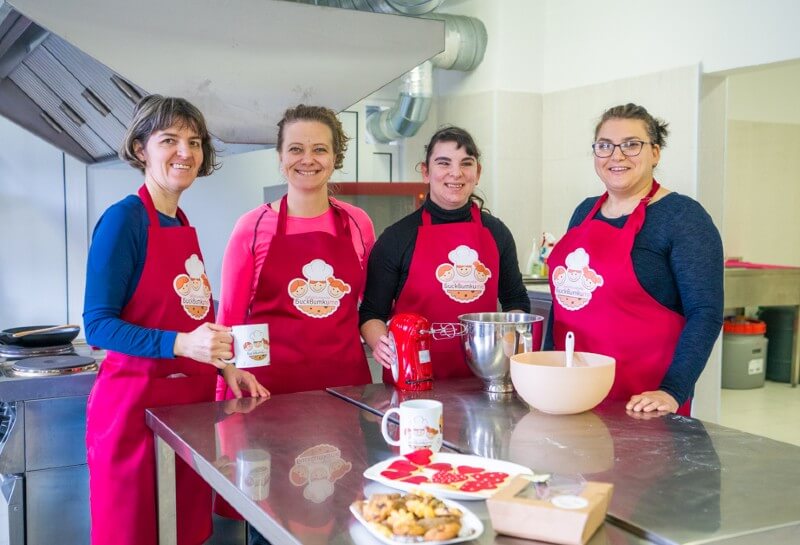 A variety of programs exist for children with disabilities, but once these children come of age, opportunities start petering out.
Galya was one of those children. Despite her visual impairment, she was a bright child and graduated from high school with flying colors. It was a downward slide from there. For years, she stayed at home, sometimes interacting only with her parents. She lost all her school contacts. "Her energy and enthusiasm for learning, for doing things on her own, slowly disappeared. She became withdrawn," says Maria Gineva, director of the Kazanlak-based Future for the Children Association.
Unfortunately, there are many others like Galya. "We watched them lose their knowledge and skills, become listless. There was no desire for change, no opportunities for them on the labor market," Ms. Gineva says.
This is how Ms. Gineva and her team came around to the idea of starting a business.
"We were very cautious, uncertain, because we did not understand entrepreneurship. Business for people like us, working in the social sphere, sounds scary. We needed confirmation that we were on the right track and support to succeed," Ms. Gineva says.
Not only was their idea to open a confectionery workshop in Kazanlak viable, but it also won the award for best nonprofit business plan in the ABF-supported entrepreneurship program of the Bulgarian Center for Not-for-Profit Law in 2019.
In just a few years, and with the help of Kazanlak Municipality, which provided an outfitted facility, the Cookies Workshop has become one of the preferred confectioners in Kazanlak and the region. Customers rave about the subscription boxes they get in the mail every month. Every month's box has a special theme and invariably bears a gift for the recipient — a small token of the makers' gratitude for the order.
After two years of working at the Cookies Workshop, Galya is a changed person. A fast learner, she quickly mastered the basics of the confectioner's trade, and with the help of Braille signage and talking weight scales, she became really good at her job.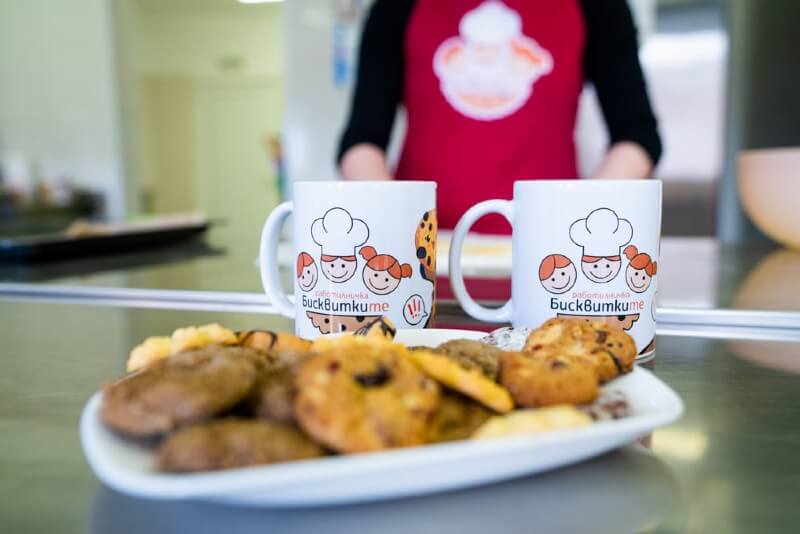 "Her mother says that Galya wakes up at 6:00 a.m. to prepare for work, and she is always telling her about her experiences in the kitchen," Ms. Gineva says.
The Cookies Workshop has been a life-changing experience not just for the young people working there, but also for customers. "They see people with disabilities in a completely different light. They see them as capable, coping with life. This is our goal!" Ms. Gineva says.
A word of warning: their cranberry and white chocolate cookies may induce happiness and are sure to turn you into a loyal customer!
Bookmark the Cookies Workshop website or follow them on Facebook to learn more.
The Cookies Workshop is a graduate of LET'S GO, the Bulgarian Center for Not-for-Profit Law's entrepreneurship program for nonprofits, held with support from the America for Bulgaria Foundation.