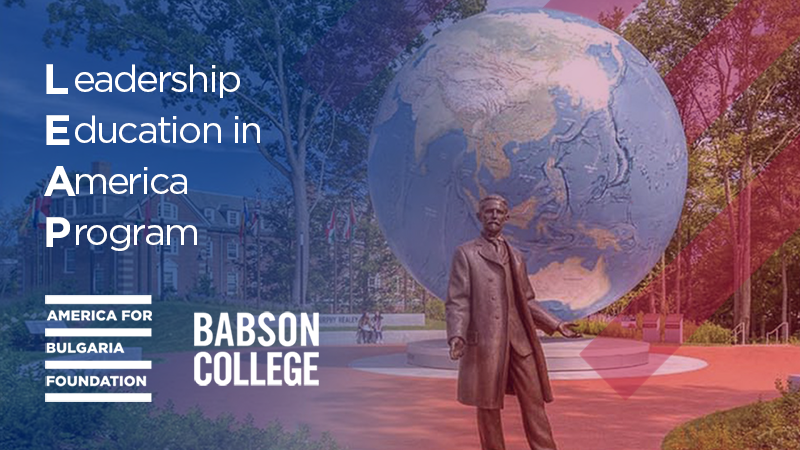 Seventy-six individuals successfully passed the first round of the selection process for LEAP, the America for Bulgaria Foundation's new leadership program. They were selected from a record 410 applications from 32 locations across Bulgaria.
Three out of every four applicants work in business, 15% are employed in public institutions, and 10% come from the NGO sector.
LEAP is designed and funded by ABF in partnership with leading US education provider Babson College and will enable up to 15 early- to mid-career Bulgarian professionals from the public, private, and NGO sectors to spend three weeks in the United States honing their leadership skills.
"We named the program LEAP — Leadership Education in America Program — because we believe that it will constitute a real leap in the participants' knowledge and skills," said Desislava Taliokova, ABF's executive director.
The Foundation's partner in this program, Babson College, is a premier US educational institution with more than one hundred years of history in entrepreneurship and leadership education. During the training, program participants will attend engaging lectures, receive individual feedback and practical tasks for the development and presentation of projects on various topics relevant to Bulgaria, and will participate in an exciting cultural program in Boston and New York.
ABF has supported leadership and entrepreneurship skills development for young Bulgarians through programs in Bulgaria and the United States for years. Graduates of these programs improve the communities they live in and make a positive difference in Bulgaria.