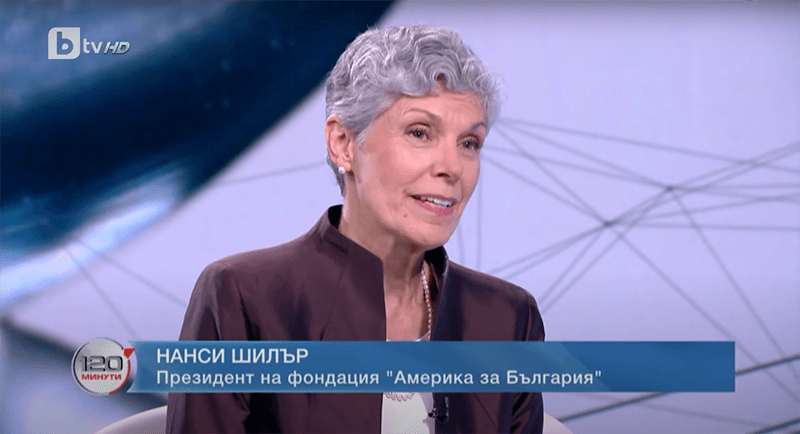 America for Bulgaria Foundation President Nancy Schiller for bTV's 120 Minutes talk show on the occasion of the Foundation's fifteenth anniversary and the organization's direction of work:
"Oh, our history is long. It's been 15 years since the Foundation started work. The Bulgarian-American Enterprise Fund, the predecessor of the Foundation, was established in 1991. My first visit to Bulgaria was in 1992.
I witnessed the economy change from controlled to one where you have thriving business sectors, a growing technological sector… Some truly profound changes have taken place over the past 30 years. You mentioned the exercising of democracy. 'Exercising' is the right word. Because democracy has to be practiced every day. No matter whether in Bulgaria or another member state of the European Union or in the United States. Democracy requires that citizens be engaged…
Looking back, one of our newest initiatives, which we announced at the beginning of this year, is in the area of healthcare. We will have a greater focus in this area because it is critical for a vibrant private sector and a higher standard of living. I travel around the country and talk with many people to find out what is important for Bulgarians. Without exception, everyone tells me three things: education, healthcare, and rule of law."
Watch the full interview with Nancy Schiller for 120 Minutes in the video (in Bulgarian).