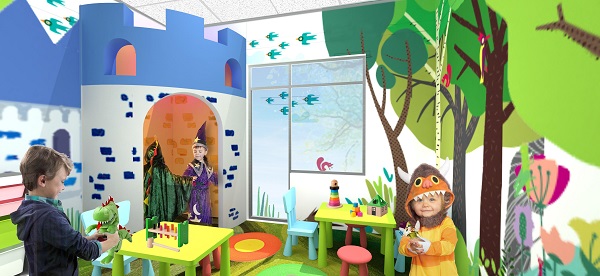 Little Heroes will modernize the children's ward at Pirogov Hospital to create an environment where children and young people will feel special in a truly supportive, child-friendly setting.  Pirogov's clinical excellence in providing medical and surgical care to children and the new child-friendly setting will bring it on par with leading children's hospitals in the world.
The Little Heroes builds on the current reconstruction of Pirogov's Children's ward, financed by the Ministry of Health, by adding a modern, colorful, child-friendly and educational component and will be funded through additional private funds provided by the partners of the initiative.
Initiated by America for Bulgaria Foundation, partners include IKEA, UniCredit Bulbank, AstraZeneca, City Academy, Tribal Worldwide and LHSA+DP, New York. The Pirogov Little Heroes project concept and goals were officially presented to the media at a special event on February 21 in Muzeiko.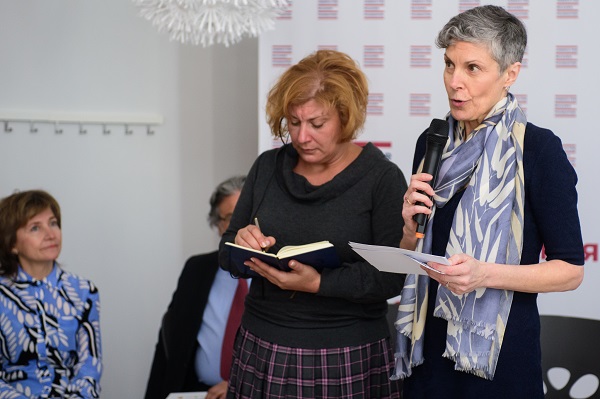 "The more the team at America for Bulgaria Foundation thought of how we could help Bulgaria's children, the more optimistic we became about how we could work with like-minded partners as a demonstration project … how business, government, the NGO community, and individuals can come together in a transparent and effective way to improve the conditions at Pirogov.  And this is how Little Heroes began," said Nancy Schiller, president and CEO of America for Bulgaria Foundation.
"Through this initiative, Pirogov's clinical excellence will be enhanced by a warm, welcoming, and nurturing environment for all involved in the healing process and will bring it on par with leading children's hospitals in the world," said US Ambassador Eric Rubin who made the opening remarks at the event.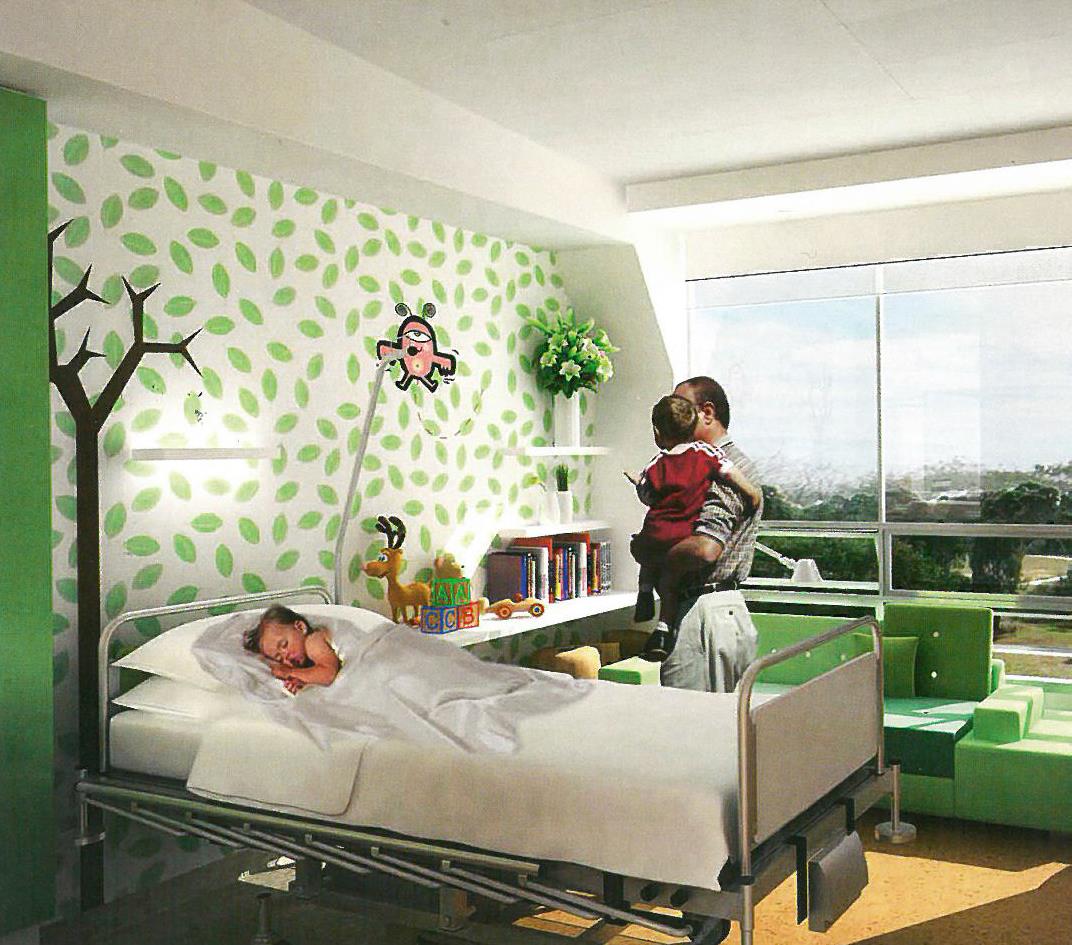 "This project will create an anti-stress environment for the children at Pirogov. This will be beneficial for both the young patients and their parents.  Pirogov is home to medical departments such as Pediatric Surgery, Children's Neurosurgery, Children's Urology and Children's Trauma Clinic, which are unique for this country.  This is why this project is so important," said Prof. Dr. Assen Baltov, the new director of Pirogov Hospital.
"We're announcing Little Heroes at Muzeiko, ABF's science center for children, because we will bring the colorful visual language from Muzeiko to Pirogov.  And Muzeiko's architect and designer, Lee Skolnick, is working with our Bulgarian team to execute a child-friendly, colorful and healing vision for Pirogov Children's Hospital," added Nancy Schiller.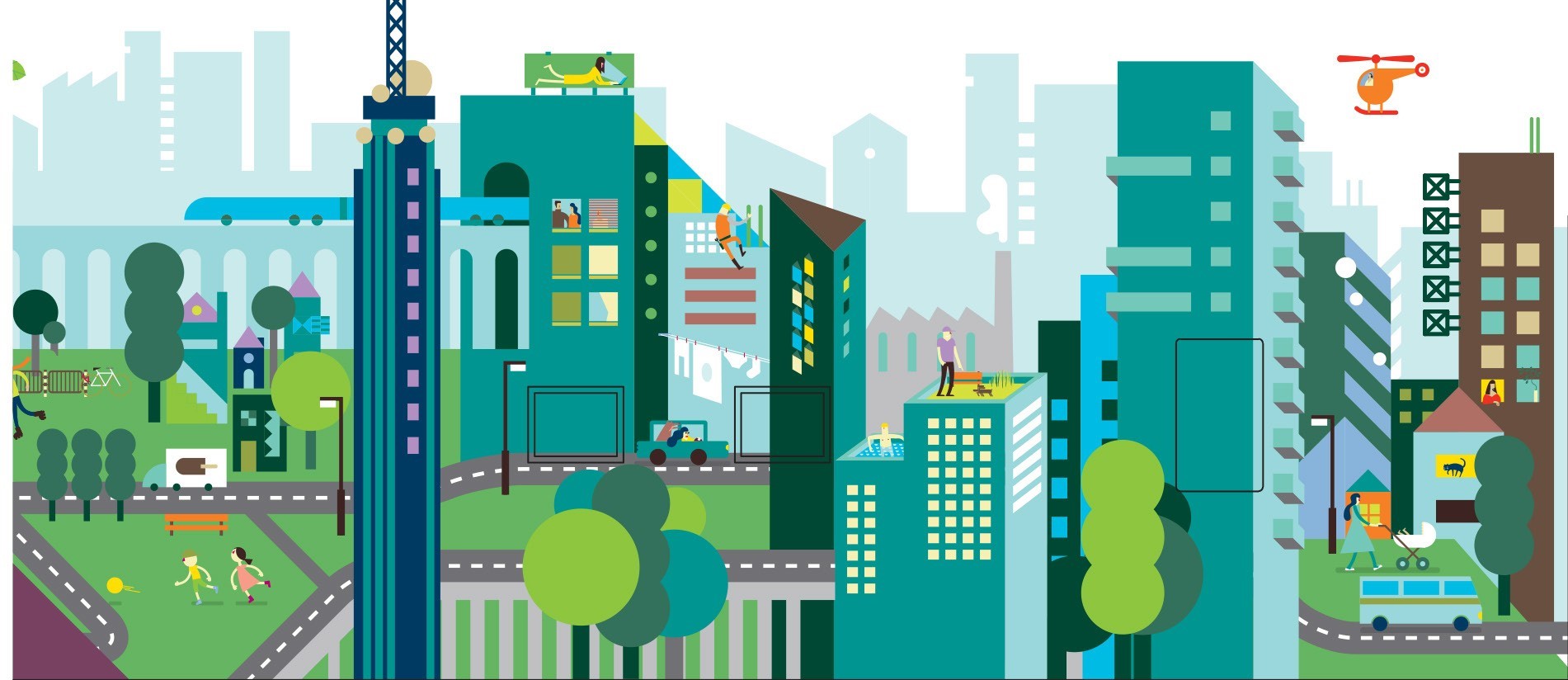 "What we will try to create is an environment that is highly stimulating for children, that will inspire their imagination and also has a strong educational component and brings a lot of joy. Many studies have shown that when a children's hospital provides for a colorful and welcoming environment, it kindles the imagination and acts as a positive distractor for children.  Such environment helps kids recover faster, reduces mortality, the length of hospital stay and the need to take painkillers. There is scientific evidence to support this," said Lee Skolnick.
There is more to this than a refurbishment project as the initiative aims to serve as an example of successful, transparent collaboration between government, the private sector, academia and non-profit partners for the benefit of Bulgaria's children and families.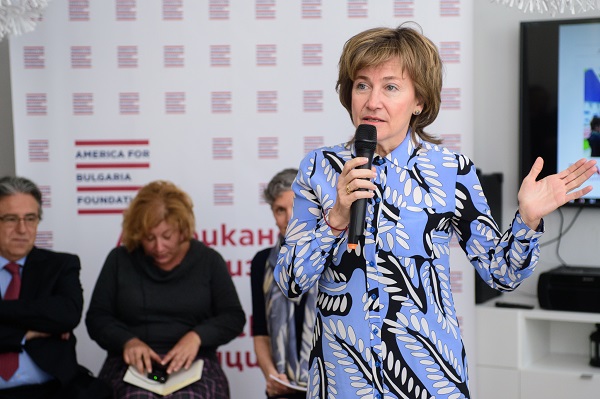 "It is a pleasure to work together with our current partners and we will continue to look for others – corporate and nonprofit – to join the initiative.  I believe that philanthropy and compassion are in the DNA of Bulgarians. And we undertook this project because healthy children have many dreams but sick children have only one dream – to be healthy again.  So let us all work together, united, to give our children the whole palette and spectrum of dreams that they can possibly have," said Zoya Paunova, CEO of AstraZeneca Bulgaria.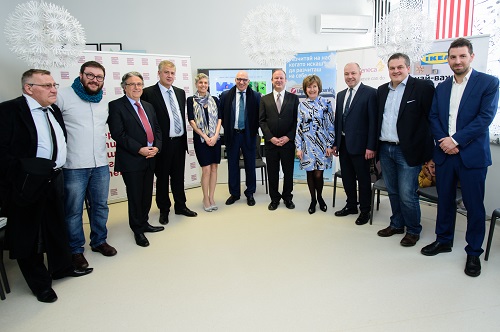 The official launch of the Pirogov Little Heroes initiative was also attended by Levon Hampartzoumian, CEO and Chairman of the Managing Board of UniCredit Bulbank, Teo Mouratidis, Store Manager of IKEA Bulgaria, Kamen Krastev of the City Media Group, and Yordan Zhechev, Executive Director of Tribal Worldwide Sofia.