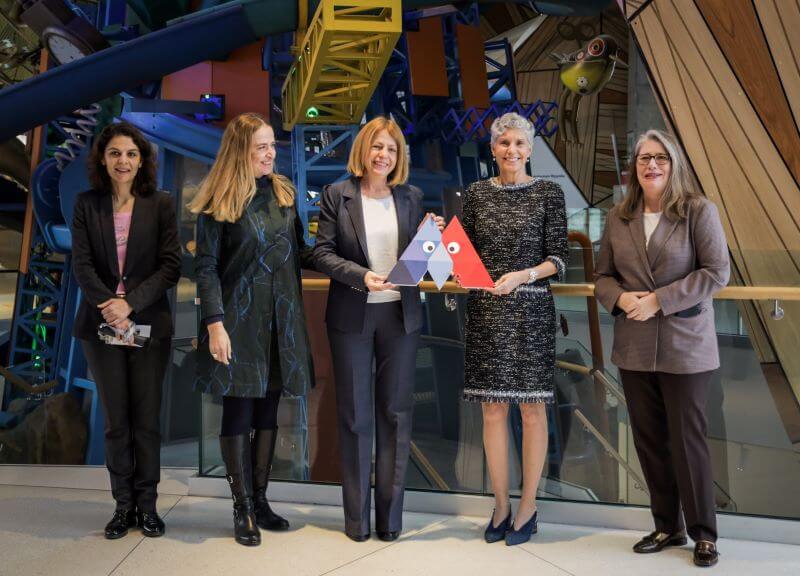 In January, Children's Science Center Muzeiko took on an even bigger role in science learning in Bulgaria.
At a ceremony on January 27, 2023, ABF President Nancy Schiller officially presented the Muzeiko mascot to Sofia Mayor Yordanka Fandakova, completing the center's donation to the City of Sofia.
As a public institution, Muzeiko will continue to function as a children's discovery center even as it prepares to play a more direct role in Bulgarian education. To find out more, follow Muzeiko's website in the coming weeks.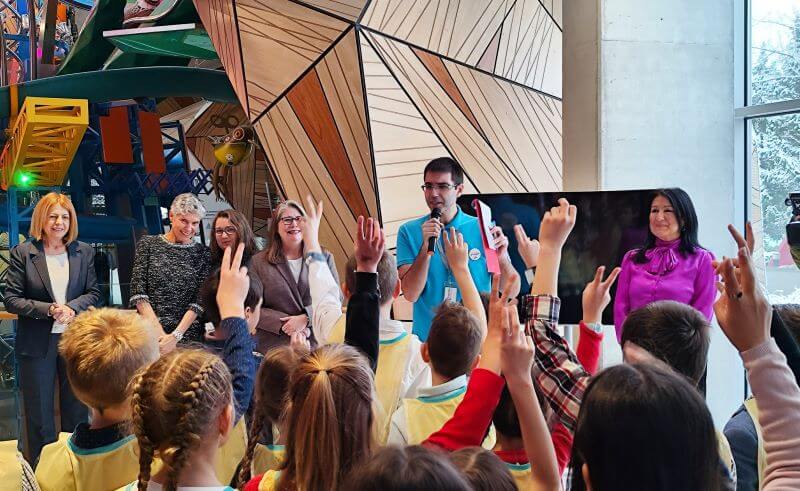 "It is a great pleasure for me to announce that Sofia is now home to the country's first municipal children's museum, Muzeiko," Mayor Fandakova said.
"I am grateful to Muzeiko's amazing team, who worked with inspiration, enthusiasm, and competence to transform a children's museum into a place where, through fun activities and games, children learn many new things and prepare for the vast world of science. The Municipality of Sofia will continue and build on this legacy by offering elementary-level classes in robotics starting next school year," Ms. Fandakova added.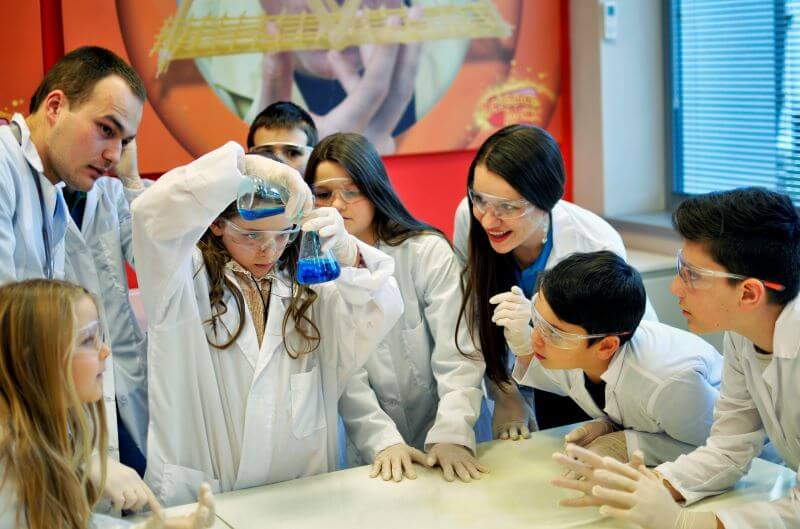 "When the America for Bulgaria Foundation decided to create Muzeiko to inspire STEM learning nearly ten years ago, I was thrilled that Bulgarian children would benefit from a learning experience… that corresponds to the needs of today's youth. Children who visit museums at an early age have higher achievement in reading, math, and science. This is important for a child's and a country's future," Ms. Schiller said at the ceremony.
"Muzeiko is an example of what the America for Bulgaria Foundation stands for — supporting and bringing to life essential ideas, developing them, and then donating them to the country that not only you, but I, too, call home," Ms. Schiller added.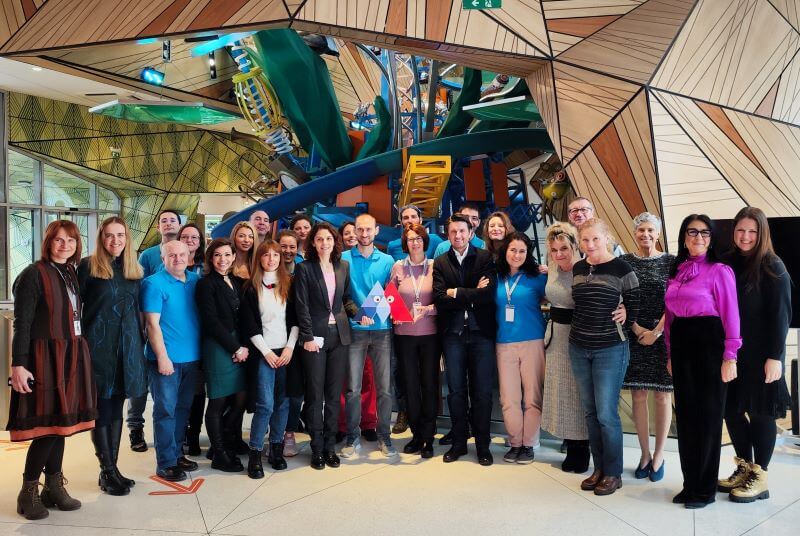 Muzeiko has had a transformative role in STEM education in Bulgaria. Since its opening on October 1, 2015, Eastern Europe's largest children's science and discovery center has welcomed hundreds of thousands of children and their families and hosted hundreds of school groups. By emphasizing inquiry and learning by doing, Muzeiko has ignited a passion for science in thousands of future engineers, entrepreneurs, space explorers, and many others.