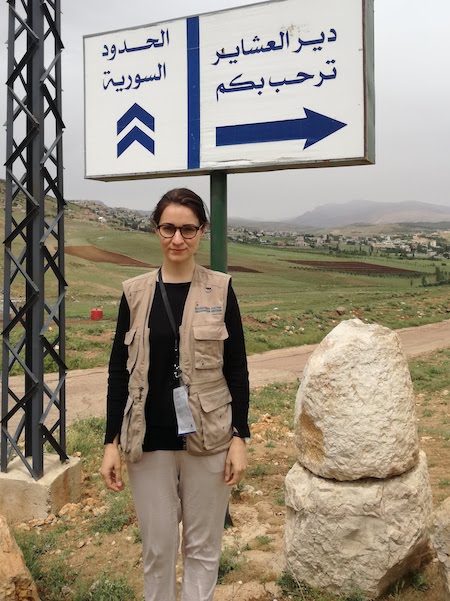 Never is enthusiasm for free elections as strong as the first time you experience them.
Louisa Slavkova witnessed that firsthand in 1990, when her native Bulgaria held its first free, multi-party elections since World War II. The excitement in the air was so palpable even eight-year-olds like Louisa could feel something momentous was happening.
Louisa wasn't old enough to vote, but she accompanied her mother to the polling station and was even allowed to insert her filled-out ballot into the ballot box. The two wore their best clothes for the occasion.
The election felt more like a celebration than anything else, and everyone was participating. More than 90% of eligible Bulgarian voters cast a ballot in that election.
By the time Louisa could vote in an election, democracy was well established in Bulgaria, but enthusiasm for voting was on the wane. The Bulgaria-specific reasons for this are manifold, but the outcome is also consistent with what happens worldwide. "Paradoxically, the more democracy you begin to have, the lazier you become as a democrat," Louisa says.
She saw evidence of this repeatedly later in life through her work at the European Council on Foreign Relations (ECFR), as an adviser to Bulgarian Foreign Minister Nickolay Mladenov (who later served as United Nations envoy for Middle East peace), and as an electoral observer in post-authoritarian countries. As threats to democracy and the right of free choice are removed, people become complacent.
Louisa's work over the past decade has been focused on finding ways to reverse that trend. The questions driving her forward are: How do you keep up people's enthusiasm for democracy as their relationship to it matures and routine sets in? How do you preempt its imperfections eclipsing its advantages? What are the ingredients of a healthy relationship to democracy?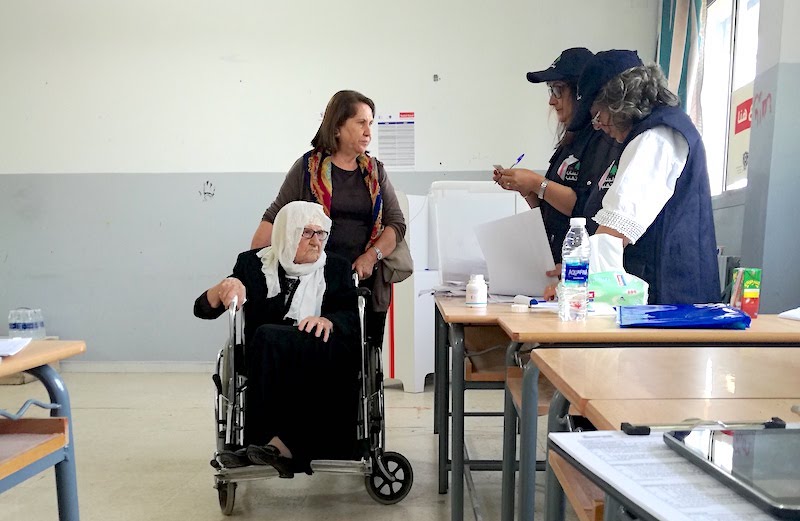 Comparative knowledge, honest conversation, and practice—this is the formula Louisa and her colleagues in the field of civic education have come up with so far. These are also the three pillars of the work of Sofia Platform, the nonprofit organization Louisa founded in 2013 to help advance Bulgarians' democratic culture and knowledge of their country's communist past.
The organization's early work on memory and history of communism hinged on the belief that you cannot appreciate what you have until you understand where you came from and start dealing with that past. From the get-go, Sofia Platform has encouraged and engaged in open dialogue on the subject of the communist legacy in Bulgaria. It helped spark interest in the topic among Bulgarians from all walks of life by issuing publications, putting together exhibits, holding public discussions, and giving open lessons at schools. An annual summer school in Belene, the location for the notorious labor camp for political prisoners, acquaints high school and university students with the communist regime's system of repression and victims' stories.
"Crucial though it is, the conversation about authoritarianism is secondary; it is more critical to understand why democracy is important," Louisa says.
Sofia Platform's work has been key in promoting that understanding in Bulgaria. With support from the America for Bulgaria Foundation, it hosted dozens of public events on democratic citizenship over the past five years and developed methods for teaching civic education in high school, with more than 350 schoolteachers benefiting from the organization's trainings in 2018–2019 alone. Louisa is also one of the authors of the civic education textbook for grade 11. In partnership with educational platform Ucha.se and the European Commission Representation in Bulgaria, Sofia Platform also created a collection of educational videos on civics topics, which are available free of charge.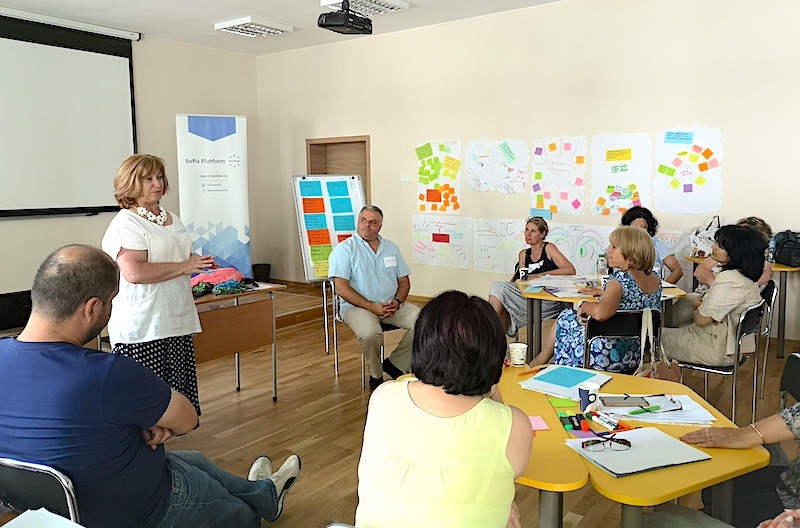 Ahead of the subject's official introduction in Bulgarian during the 2020–2021 academic year, Sofia Platform's trainers spent two years testing various teaching approaches in real classrooms, reaching hundreds of high schoolers around the country.
One crucial approach is open, honest dialogue, according to Hristo Panchugov, an assistant professor of politics and international relations at New Bulgarian University and a trainer in Sofia Platform's pilot program in civics. "The attitude shouldn't be, 'Oh let's teach them how it's done.' I have always attempted to show students why things concern them."
Hristo emphasizes that voting is an important way of participating but also challenges his students to think of other ways they can be engaged in public life, particularly if they feel that no one represents them or that their representatives are not doing what they should. "We have to change the notion that civic participation is something that only happens once every four years," he says.
He thinks the civics conversation has to focus more on alternative channels of participation—ones that allow people to see the consequences of their actions sooner. "You have to bring back people's faith that something depends on them," Hristo says.
Louisa concurs. "You need to make it very clear how much depends on your political choice, but it is equally important to explain [to students] that voting is just one kind of participation," she says. There are other ways they can tangibly influence public life. They can submit a petition to the local council to increase the number of recycling containers in their neighborhood; they can band together to clean a local park; or they can join or support NGOs that monitor how public institutions spend taxpayers' money.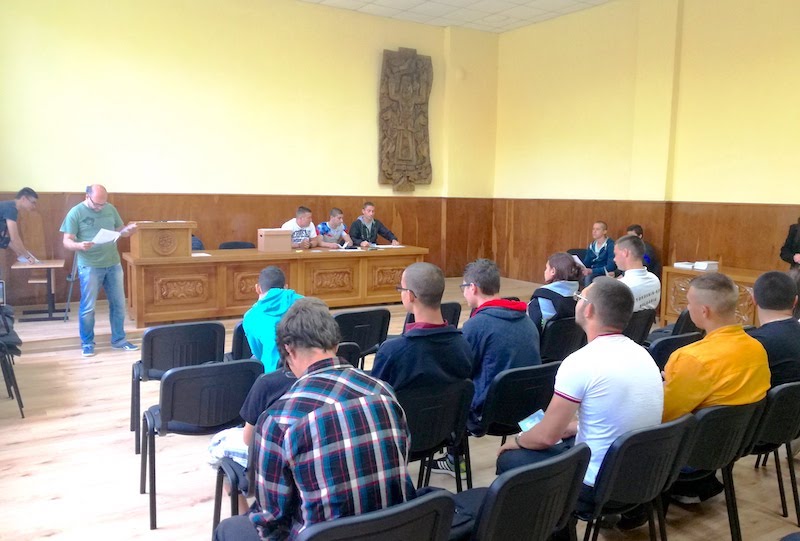 The point is: they need practice. "The development of a democratic culture cannot happen without involving young people in learning by doing," says Violeta Stoycheva, an associate professor of history at St. Cyril and St. Methodius University of Veliko Tarnovo and one of the principal designers of Sofia Platform's schoolteacher trainings. In her own practice, she uses a variety of methods to stimulate discussion and learning among students: mind maps, World Café, and simulations, among others. "Whether you play music, show them a picture, or take them on a trip, you need to place students in a real situation," she says.
While it is unrealistic to expect too much from a once-a-week class, the civics teacher can still be influential by molding the right attitude for participation and letting students have practice in a controlled environment. At the very least, "if you have a go at [simulated voting] once, you will be more confident casting your ballot in a real election," Louisa says.
For her, that first election in 1990 was an exciting rehearsal for the real thing. Even so, she hopes Bulgaria will never be in that place again and will only have to deal with the challenges and frustrations of a mature democracy.
She also hopes that having practice early on and seeing their actions have impact will spark an interest in civic participation among young people and prepare them to assume the full responsibilities of democratic citizenship one day—at the voting booth and elsewhere.
Maybe they won't wear their best clothes on election day—and hopefully that's only because voting is just one of many things they do for their democracy.