In 2023, ABF launched Muse Academy in support of Bulgarian museum professionals with a passion for connecting with visitors. Through hands-on workshops, the week-long program hones their ability to create memorable visitor experiences and improve museum attendance. Their work transforms museums into time machines enabling visitors to journey through history, trace the evolution of science, and make thrilling discoveries. Get inspired learning about Rositza, Dimitar, Stella, Madlen, and Kristina, participants in Muse Academy's first edition in Dryanovo in March, and venture on the exciting journeys they have prepared for you.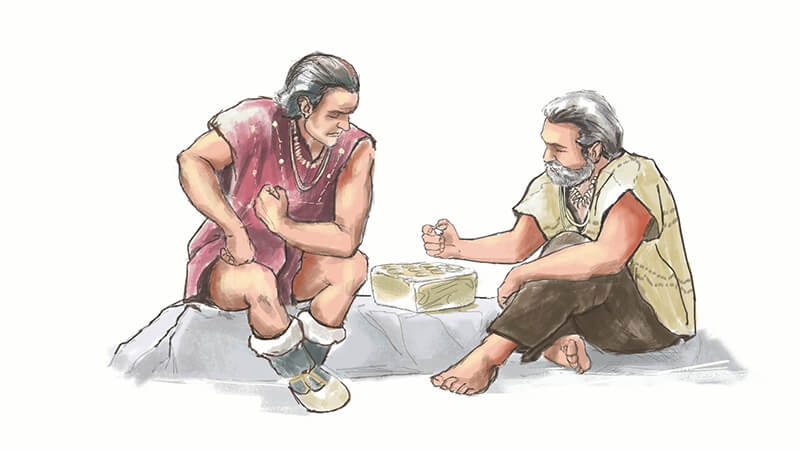 What was life like 7000 years ago? What made people tick? Did they get bored, or did they have hobbies and games to keep them entertained?
It turns out they weren't much different from us and enjoyed downtime with a board game.
Firsthand experience of their pastimes might bring us even closer to our prehistoric ancestors.
This is the thinking that guides Rositza Marinova's work with museums across Bulgaria. So, when archeologists from Kyustendil's regional history museum discovered a 6800-year-old board game, she worked with them to recreate it for posterity. Museum visitors can try their hand at the prehistoric game on-site or buy a beautiful take-home version, made of leather or wood.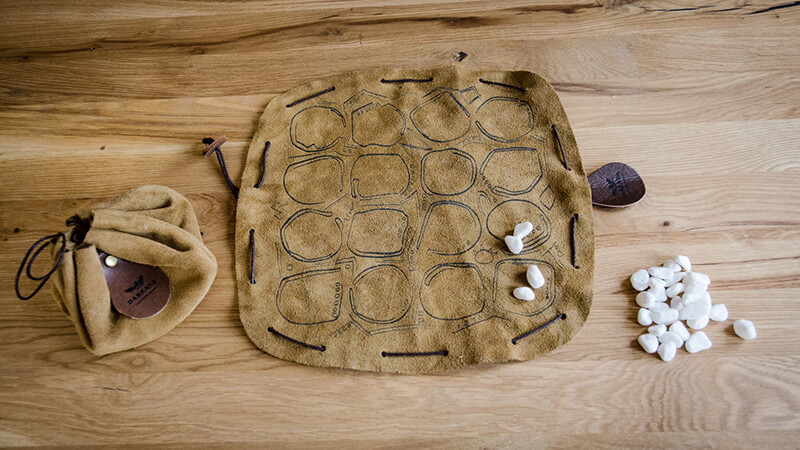 An ecologist, painter, and co-founder of the Alos Center, a platform for informal education through art, Rositza has been making subjects like history accessible to children and adults for more than twenty years.
The educational content, programs, and games Rositza and Alos develop for museums, cultural institutions, and schools make learning not only more available but also more fun. When Rositza is involved, prehistory, climate science, and bird migration patterns become exciting adventures that no one can resist, whether they are 7 or 70 years old.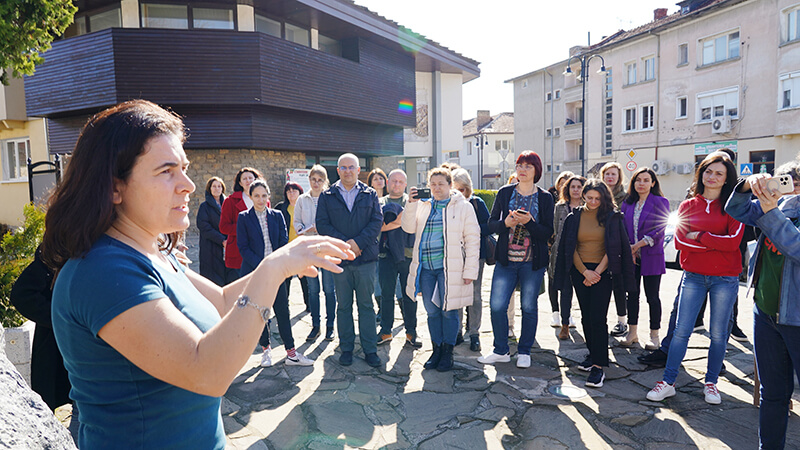 The prehistoric board game was recreated with support from Bulgaria's National Culture Fund and the Regional History Museum in Kyustendil.
Read Dimitar's story here.
Read Stella's story here.
Read Madlen and Kristina's story here.