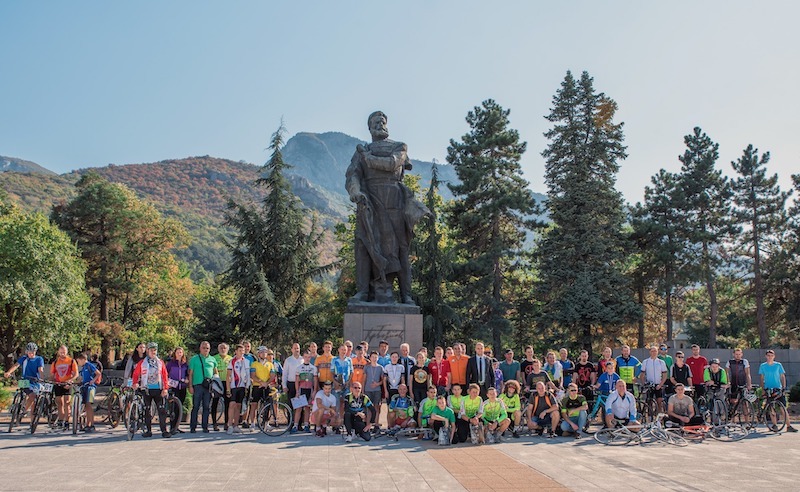 With international travel limited by state-mandated restrictions and fears of infection with Covid-19, local tourism and alternative means of transportation are getting a boost. Cycling, in particular, is on the rise and its social distancing potential isn't the only reason. Bicycling offers an accessible, safe way of commuting, promotes physical fitness, and helps improve air quality for all. Last but not least, exploring on two wheels gives you an intimate view of a place unmatched by any other form of travel.
Valentino Katev and Angel Angelov are two cycling enthusiasts from Vratsa who have been touting the sport's benefits for years and who dream of transforming their city into a prime cycling destination. Valentino's Vratsa Trails and Angel's Vratsa Velo Society are grant award recipients in the America for Bulgaria Foundation's open competition for initiatives promoting economic opportunity through sustainable tourism in Vratsa. ABF support will allow them to expand their services and continue offering memorable cycling experiences to tourists and locals alike.
There is a lot going for them. Not only does the region offer excellent conditions for a variety of cycling disciplines, but the sport can be practiced virtually year-round as well. The area's rich cultural heritage and stunning scenery will make your Vratsa cycling adventure truly unforgettable. Moreover, the two men's passion for both region and sport is so palpable that anyone who discovers the delights of cycling in and around Vratsa through their clubs is likely to be inspired as well.
Vratsa Trails
Twenty-nine-year-old Valentino Katev is from Zgorigrad, a village four km away from Vratsa and a starting point for many a mountain exploit in the area. Thanks to Valentino and Vratsa Trails, the club he cofounded with other mountain biking enthusiasts from Vratsa, guided peak adventure is now on offer, too.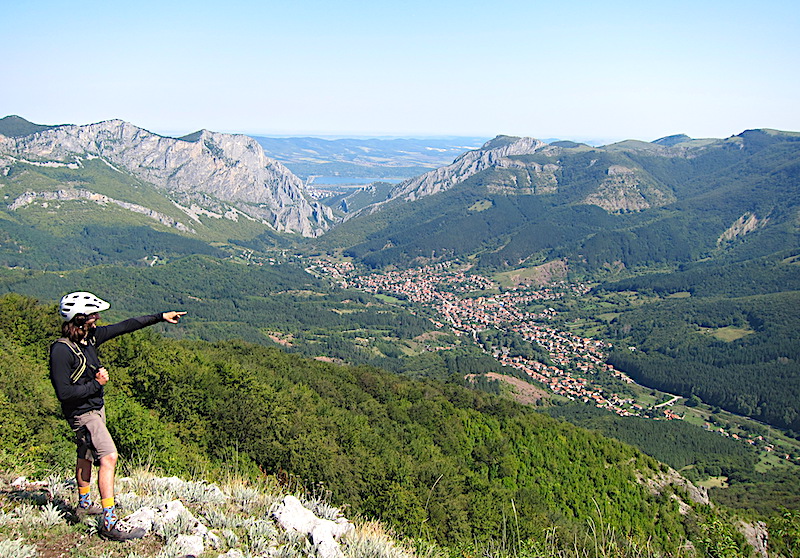 Valentino is a traumatologist by training and a mountain biker by calling. He graduated with honors from Sofia Medical University and trained at Pirogov Hospital, the country's top emergency and traumatology center. However, nature's allure and the constant stress of the job eventually swayed his decision to return home and dedicate himself to his lifelong passion for the mountains and mountain biking in particular.
"Mountain biking in its various forms is a great sport practiced in nature, with health benefits for both the physical and mental health of riders," Valentino says. "You need an hour's worth of movement in the open, and you'll feel recharged." This is why the mission of Vratsa Trails is to introduce as many people as possible to the advantages of exploring the outdoors on two wheels.
Although the mountain bike enthusiasts now making up the team of Vratsa Trails have been coming together to race and test their endurance for more than a decade, the work of opening the sport to the wider community began in earnest only in the past four years. Since 2016, Valentino and other volunteers from the club have cleaned, secured, and mapped more than 150 km of mountain trails of varying difficulty, reaching an altitude of 1,481 m in the majestic Vratsa Balkan Mountain. Thanks to their efforts, the area today is a more welcoming place for both endurance and leisure riders.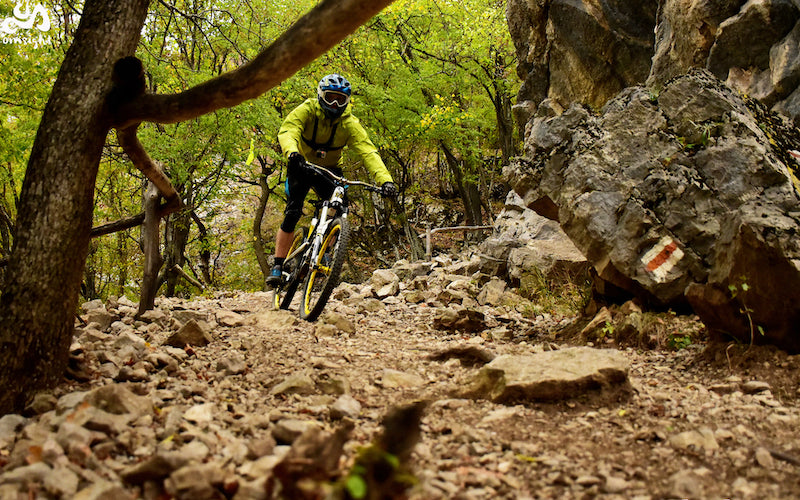 The team of Vratsa Trails will share their love of mountain and biking with anyone willing to try a new adventure, and their guided tours are a must for those who want an insider's experience of Vratsa and its environs. Steep descents and technical climbs are available for the more advanced riders, while beginners can enjoy e-bike rides on scenic cross-country trails. New riders will also benefit from Vratsa Trails' Mountain Bike School, where they can get advice on purchasing the right bike equipment and developing proper posture, balancing techniques, and obstacle control.
The club also organizes a variety of events year-round to acquaint riders with the area and MTB conditions there. Starting in 2017, when the first friendly Enduro/all-mountain meetup in Vratsa took place, the Vratsa Trails team has introduced hundreds of bikers from Bulgaria and abroad with the abundant opportunities the region offers for practicing Enduro, cross-country, downhill, freeriding, and other biking disciplines. Vratsa will host its first-ever Enduro race on October 9–11, 2020, with an e-bike Enduro meetup scheduled for the end of November. Vratsa Trails also organizes a weekly Dig & Ride get-together, which combines trail maintenance and MTB training.
With ABF support, Vratsa Trails will acquire the necessary mountain guide certification and purchase additional equipment to help with trail clearing and maintenance. Additional income for the club comes from Valentino's small outdoor clothing business, Omsight. The club's ambition is to create rest stops and viewpoints along existing routes and develop further ones, including trails suitable for families with small children as well as more advanced routes. Also in the works are tours combining cycling and visits to places of historical and cultural interest.
"There's really no better way to connect with the sights, sounds, and culture of a region than on two wheels," according to the Vratsa Trails folks.
We'll take their word for it.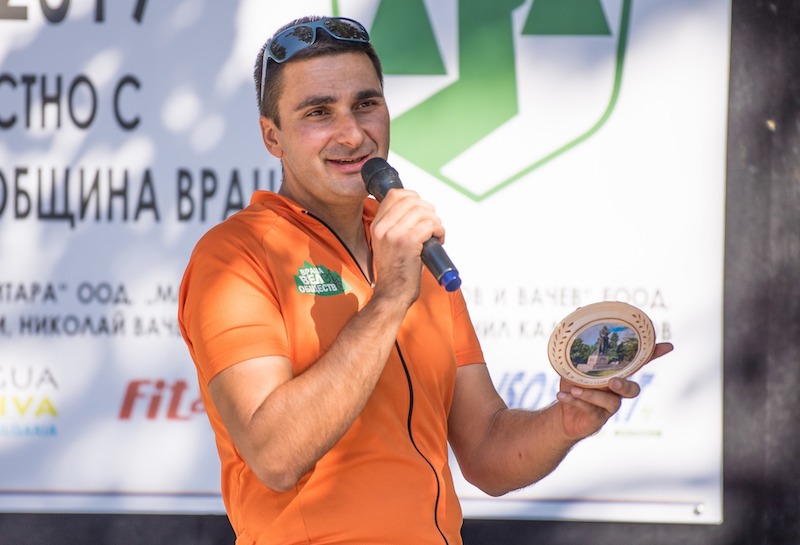 Vratsa Velo Society marries Angel Angelov's two great passions—for his city and for cycling. A proud third-generation Vratsan, as Angel introduces himself, he left briefly to pursue a degree in mechanical engineering. He completed his specialization in Germany but decided that immigrant life wasn't for him. Today, Angel, who is 39, travels the nearly 180 km to his job at the Kozloduy Nuclear Power Plant in the Danube coastal town of Kozloduy and back every day and won't hear about moving anywhere closer. Despite the draining commute, he is still home for the twice-weekly road cycling trips with Vratsa Velo Society's youngest members.
Cycling offers a wholesome alternative to screen-bound activities for kids and teenagers, and Angel has made it his mission to give Vratsa's youth access to a healthier, more active lifestyle. In addition to the bi-weekly trips around town, Vratsa Velo Society organizes road safety trainings for young cyclists and regular drug addiction awareness campaigns.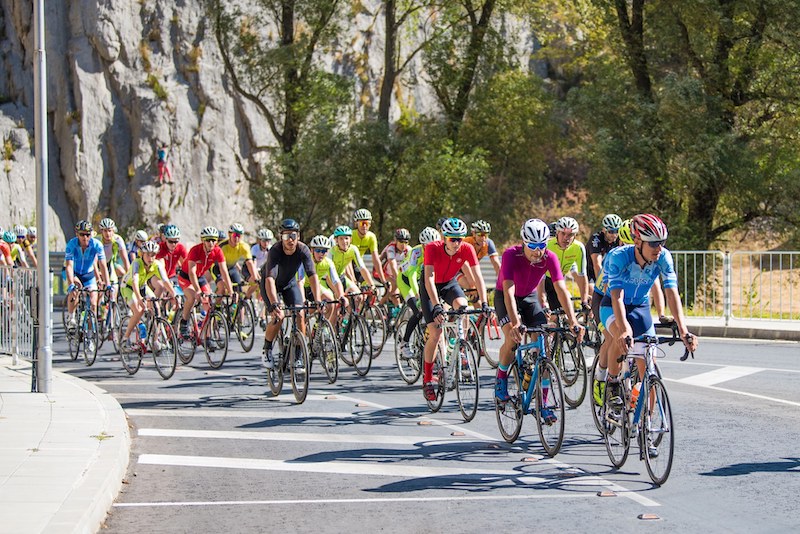 Initially set up to facilitate meetups between bike enthusiasts, Vratsa Velo Society quickly expanded the scope of its activities. It organizes competitions and a variety of other challenges for cyclists such as the I Can Do 100 km on a Bike Tour, which takes participants on scenic rides through undulating cross-country trails and the Bulgarian Northwest's beautiful towns and villages. Along the way, bikers learn about the area's history and discover Vratsa's best-kept secrets.
There is something for the more leisurely-minded as well: Vratsa Velo Society's bike & wine tours will introduce them to the area's best local winemakers and farmers even as participants engage in low-intensity exercise suitable for all fitness levels.
Cycling is a great way for families to spend quality time together, Angel believes, which is why he launched Mom, Dad & I on a Bike, a fun experience for families whose pilot edition in June treated participants to a ride through the breathtaking Iskar Gorge all the way to the 14th-century Cherepish Monastery. Nestled serenely in the southeast corner of the Vratsa Balkan Mountain, the monastery and its surroundings inspired 19th-century naturalist and explorer Felix Kanitz to call it "the most beautiful place."
"My love for Vratsa is the leading reason why I want to develop tourism products," Angel says.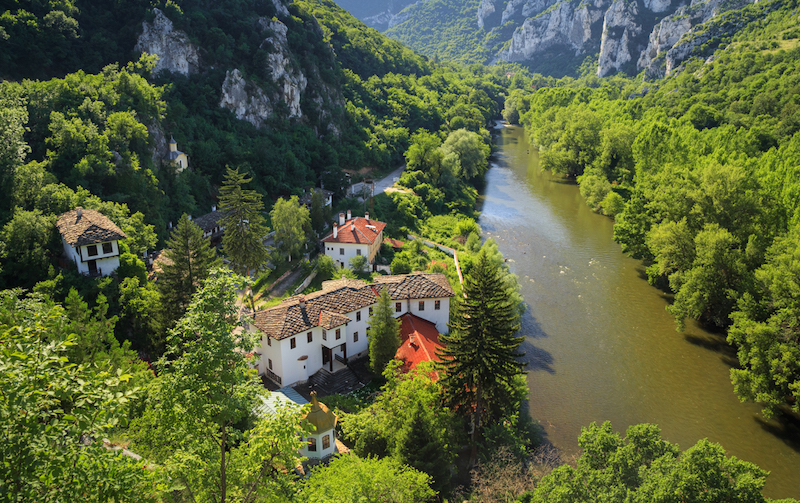 In the short term, he hopes to enthuse more people about cycling, and with a new fleet of bikes purchased with support from ABF, he will expand the club's offerings to include team buildings and guided cross-country tours. In the medium to long term, he hopes "to see Vratsa become Bulgaria's cycling capital."
With people like him and Valentino working toward that goal, we have no doubt that the distinction is in Vratsa's future.