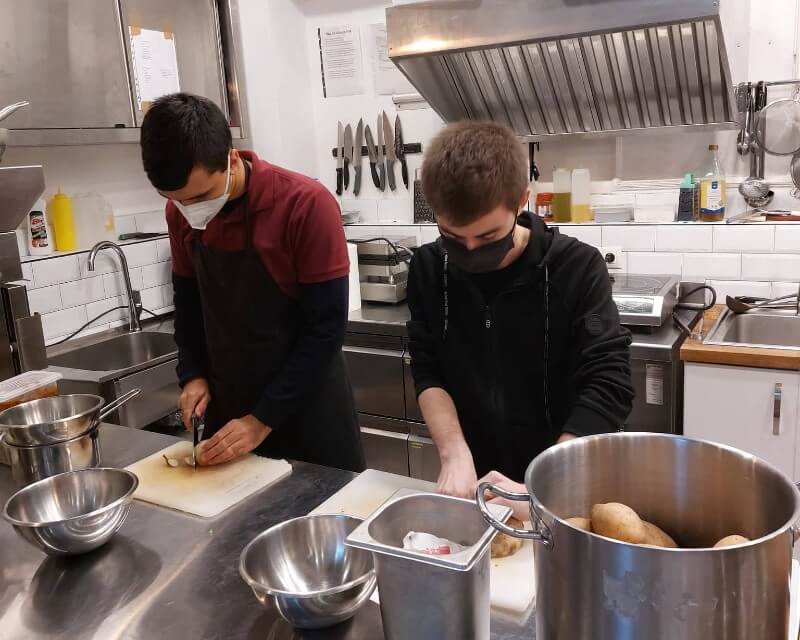 At first glance, the Social Teahouse is just another hip café with the mandatory fare of tea, coffee, homemade lemonade, light breakfast and lunch specialties. Walk through the door of 53 Preslav Street in downtown Varna, though, and chances are you will want to linger. The welcoming interior, interesting patrons, and ambient music are sure to please, but it's interacting with the staff that will make for a memorable stay. They are young men and women who grew up in social institutions and who are "trying their best to get out of the pit of disappointments, deprivations, and lack of perspective," says Steliyana Tonchevska-Marinova, the Social Teahouse's social activities and projects coordinator.
The Social Teahouse is more than just a first workplace for them. It also offers a supportive environment where they can feel accepted, make friends, and gain vital job and life skills. Since the café's opening in 2015, more than fifty individuals have had a chance to turn their lives around through the Social Teahouse's employment training program.
"One of the greatest challenges of opening a restaurant staffed by young adults without any practical experience is teaching them how to cook and serve customers and somehow make that economically viable for the organization as much as possible," Ms. Tonchevska-Marinova says. This is where business meets philanthropy. The trainees learn to cook with ingredients purchased through donations, and the resulting preparations are their meals for the day.
"This gives them the opportunity to make mistakes without it leading to too much food waste in the kitchen. They eat healthy, warm, freshly prepared food. They get together at the same table and share things about their lives," Ms. Tonchevska-Marinova says. "Food brings people together and opens them up to each other."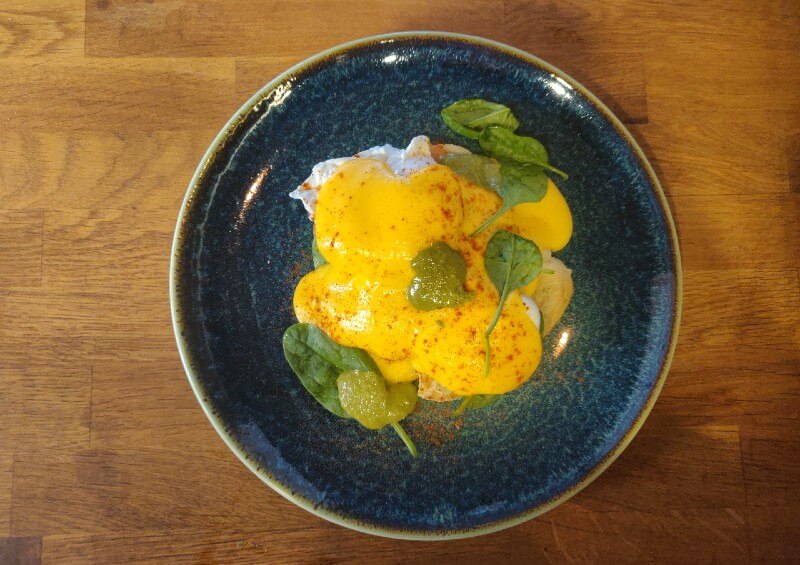 With Covid shutting down establishments nationwide in 2020, the Social Teahouse team had to pivot to keep being able to assist this vulnerable group. The helpful seminars and one-on-one interaction with business mentors in BCNL's entrepreneurship program allowed them to chart a sustainability plan that got them through the worst of the pandemic.
Happy customers have also helped keep the Social Teahouse afloat through the economic downturn. Customers love the chance to make a difference, but it's the mouth-wateringly good eggs benedict they come back for.
Pay the Social Teahouse a visit at 53 Preslav Street in Varna or order their teas and other products online at www.DarPazar.bg.
The Social Teahouse is a graduate of LET'S GO, the Bulgarian Center for Not-for-Profit Law's entrepreneurship program for nonprofits, held with support from the America for Bulgaria Foundation.