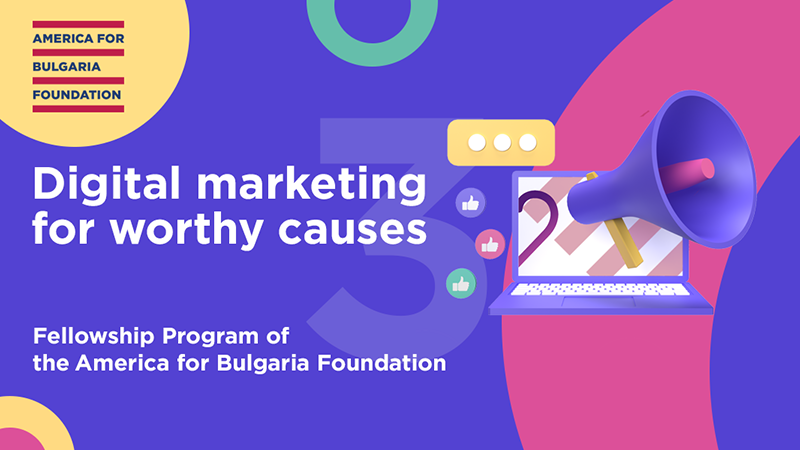 The America for Bulgaria Foundation is announcing the launch of the third edition of its Digital Marketing for Worthy Causes fellowship.
The program will provide nine-month paid digital marketing placements to 13 recent university graduates or requalifying professionals. During the fellowship, participants will gain professional experience at an NGO partner of the Foundation. The fellows will assist in the development and implementation of digital marketing strategies for key representatives of civil society in Bulgaria.
Fellows will also benefit from individual mentorship by leading digital marketing experts in Bulgaria. The program will offer additional lectures and webinars by industry leaders.
The fellows will be expected to devote 20 hours per week to work in the organization to which they are assigned as well as to participate in all program lectures and events.
The application deadline is July 4, 2023.
The fellowship start date is October 23, 2023.
To learn more about the fellowship and about how to apply, please visit the Digital Marketing for Worthy Causes 3.0 fellowship page.