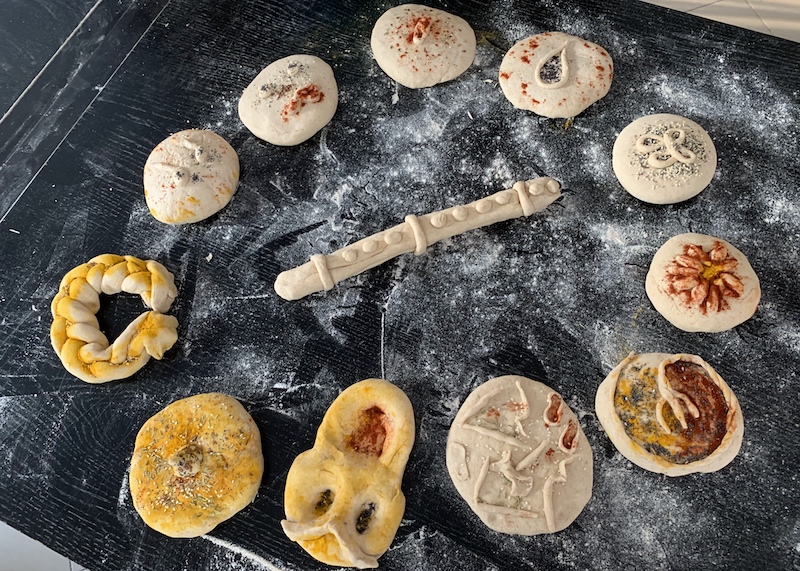 "My dream research project" is how music student and Fulbright Bulgaria grantee Danielle Nutting describes studying the flute in Bulgaria and the musical instrument's native variety, the kaval. Another Fulbright scholar, pianist John Thomas, is excited about playing a blend of US and Bulgarian music as well as about the opportunity to do it in Plovdiv, one of Bulgaria's music hubs. He says: "Plovdiv Academy [of Music, Dance, and Fine Arts] was a dream of mine."
"For me it is a dream come true [to see] more and more people around the globe get easier access to lawyers and to the courts," says Fred Rooney, a US lawyer who helped found the first legal incubator in Eastern Europe. Launched in December 2019, the incubator will help young lawyers commence their legal practice and provide underserved communities with legal counsel.
We often hear about Bulgarians pursuing academic or professional opportunities in the United States and elsewhere, but increasingly Bulgaria is a popular destination for study, research, and practice for Americans like Danielle, John, and Fred as well. Every year, 45 Americans come to Bulgaria through Fulbright's competitive grants and programs alone. A majority teach English to middle and high schoolers across the country, but a significant number choose Bulgarian institutions to conduct research, study local practices, and engage in projects with Bulgarian peers.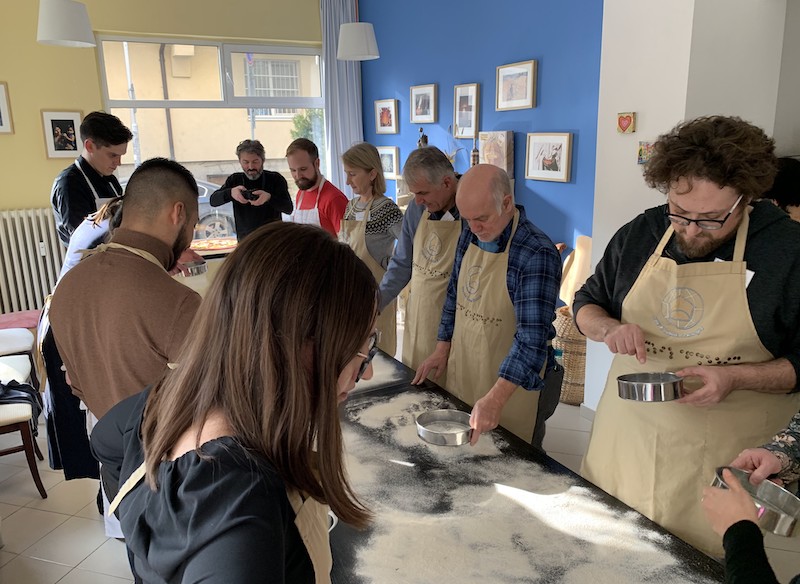 On January 16–18, Fulbright scholars and English Teaching Assistants came together to present their work, discuss progress and challenges, and share snapshots of their lives in Bulgaria. Meet some of the Americans advancing their academic or professional goals right here and, by doing so, promoting Bulgaria's cultural and culinary heritage around the world.

Frederick Rooney, lawyer
Home Institution: Consortium for Access to Justice, Soquel, California
Field: Law
Host Institution: Equal Opportunities Initiative Association, Sofia 
Project:
Fred Rooney started the first legal incubator in 2007 in New York City in order to support law graduates who lacked the skills to actually practice the law. At the same time, the incubator addressed the needs of low-income individuals with no access to justice because they cannot afford the costs of a private attorney. Fred helped replicate the incubator model in other US cities as well as in the Dominican Republic and Pakistan. The Sofia incubator, founded in cooperation with Daniela Mihaylova of the Equal Opportunities Initiative Association, is the first ever legal incubator in Eastern Europe. Although still in its infancy, the Bulgarian incubator is now serving as a model for other countries in the Balkans, Fred says. 
Why did you choose Bulgaria for your exchange experience?
I visited Bulgaria for the first time in December 2017. I knew very little, if anything, about it, but I got to Sofia and I fell in love with the city in a way that was quite unexpected. I have traveled around the world, [to] the most dynamic cities. There was something about Sofia that I had never experienced before. For someone who doesn't like cold weather or the snow, I spent hours walking around Sofia during those three days, and I decided that if it is as amazing and beautiful as it is in the winter, I can only imagine what it would be like in the summer.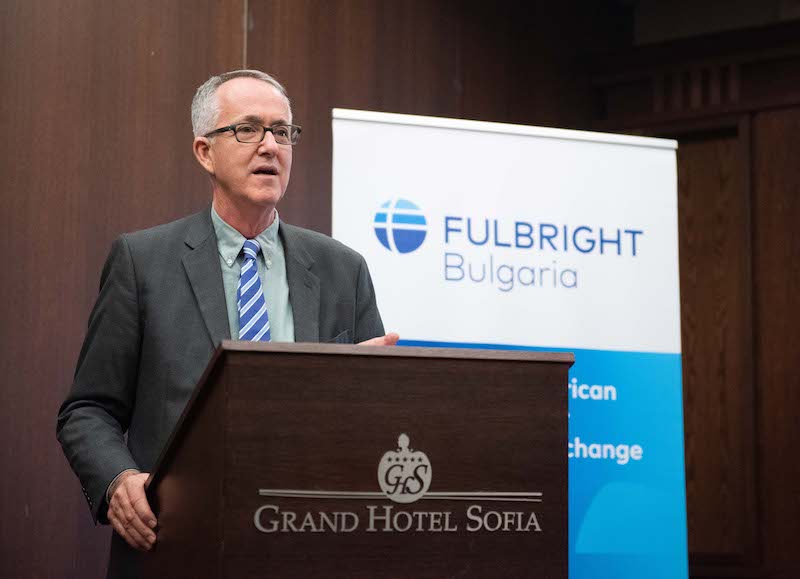 How has your time here benefited your work?
I became a lawyer because of my deep commitment to social justice. The more I travel, the more I realize that access to justice is more and more difficult for people across the globe. I realized our dilemma [in the United States] is the same as in other countries all over the world. Once I realized the incubator model was working, Fulbright provided me with opportunities to expand it. For me it is a dream come true [to see] more and more people around the globe get easier access to lawyers and to the courts. The incubator development is… a step further in my dream of seeing a world where we have greater equality and access to justice.
***
Naomi Martisius, PhD, researcher
Home institution: University of California, Davis, CA
Field: Archaeology
Host institution: New Bulgarian University, Sofia
Project:
Between 50,000 and 30,000 years ago, Neanderthals ruled the European continent. But about 45,000 years ago, Homo sapiens started migrating from Africa into Europe, with some of these early arrivals settling in the Balkans. Was there cultural exchange between human and Neanderthal? Archaeologist Naomi Martisius thinks so. She is studying bone tools and teeth decorations from the Bacho Kiro Cave in Central Bulgaria to support her hypothesis that the various human groups inhabiting Southeast Europe in the Paleolithic had contact and learned from each other.
Why did you choose Bulgaria for your exchange experience? 
The site Bacho Kiro brought me to Bulgaria. It has intriguing artifacts from a time period that I am extremely interested in. It was a perfect fit for me.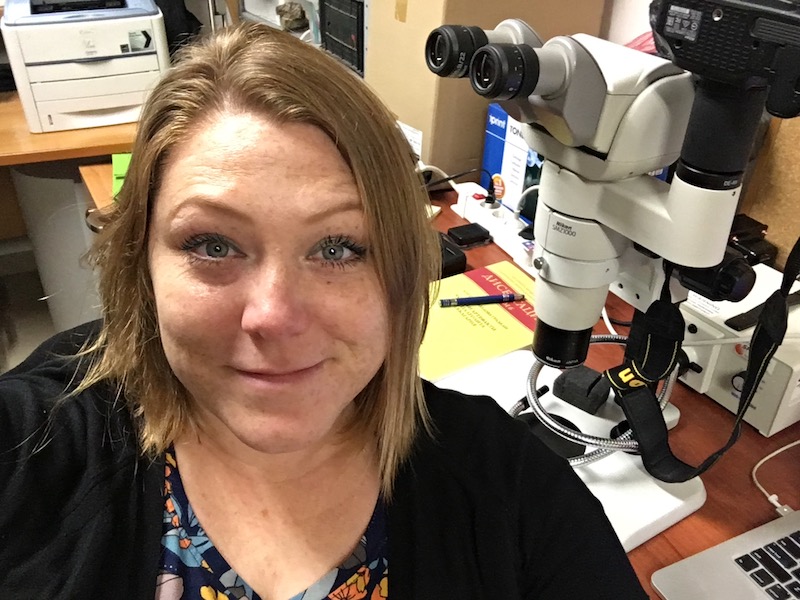 How has your time here advanced your work? 
Having access to the artifacts is the most direct way that my research has advanced. I have been able to study a significant portion of the assemblage thus far. It has also been important to work directly with local researchers. They have a particular knowledge that would be difficult to access from afar. These collaborative relationships that I'm building now will hopefully lead to other long-term projects. In addition, as a direct result of my work here in Bulgaria, I have been offered a job by the Max Planck Society, in Germany, funding the Bacho Kiro project. This will allow me to continue my work on this project after I leave Bulgaria.
***
Abby Durick, MA student
Home Institution: University of Oxford, United Kingdom
Field: Archaeology
Host Institution: Balkan Heritage Foundation and National Archaeological Institute and Museum (NAIM-BAS), Sofia 
Project:
The ancient Balkans were a fascinating place. Often described as a crossroads, the peninsula was, in fact, a meeting point and a venue for cultural exchange for the various peoples inhabiting its vicinity. Archaeology student Abby Durick is studying burial artifacts and work tools from southern Bulgaria and northern Greece dating back to 1450–1170 BC to determine the connections that existed between ancient peoples such as the Thracians and Mycenaeans.
Why did you choose Bulgaria for your exchange experience?
I had always been interested in interregional and international relations between Mycenaeans and other parts of the Eastern Mediterranean, but there was a lack of information about areas north of Greece. I became interested in the late Bronze Age and early Iron Age movement of peoples into the Black Sea region. I wrote my proposal [to Fulbright Bulgaria] with the intention of studying funerary archaeology from the early Iron Age, but upon my arrival I found that there was more material to work with if I looked at the late Bronze Age.
I had the opportunity to participate in a field school with Balkan Heritage at the site of Emporion Pistiros near Septemvri [a town in southern Bulgaria, ed.], which gave me an introduction to Bulgaria. I was immediately hooked. I fell in love with the food, people, village life, and living in Sofia for the past five months has been a wonderful experience.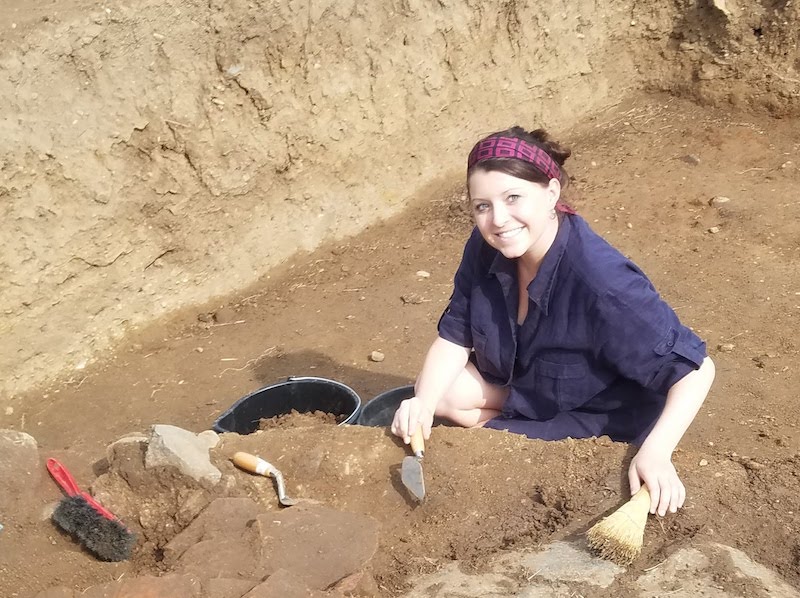 How has your time here advanced your studies?
I am currently working towards two publications and an international conference among other doctoral and postgraduate students. Getting to work at the NAIM-BAS is the opportunity of a lifetime because it has immersed me into the ways Bulgarian scholars learn archaeology at the university level and the values, methodologies, and conservation practices used by professional archaeologists in the field and working at the museum. I plan to work in a museum environment or for other heritage bodies for the next few years while continuing to act as an independent researcher before pursuing a PhD. My work here is just the beginning of a project that is worth pursuing in the future, and it is my intention to return to the work I have done and will be doing for the next few months.
***
John Thomas, freelance performer, composer, producer, director
Field: Music / Piano
Host Institution: Academy of Music, Dance, and Fine Arts, Plovdiv
Project:
A working professional musician, pianist John Thomas combines traditional folklore music of Bulgaria with American piano styles to create a "music without borders" approach. John is a recipient of a nine-month Fulbright study and research grant to explore Bulgaria's musical diversity and study the work of Bulgarian composers such as Pancho Vladigerov, Dimitar Nenov, and Ivan Spassov. In Bulgaria, John has performed with the Academy Folklore Orchestra and conductor Vladimir Vladimirov; Georgi Petkov, Latin Grammy Award–winning composer and conductor at New Bulgarian University; and Plovdiv Academy students, among others.
Why did you choose Bulgaria for your exchange experience? 
I have been passionate about Bulgarian music and culture since 1989, when I first heard the recordings of "Le Mystère de Voix Bulgares" with choral arrangements by Philip Kutev and others. For nearly 30 years, I have remained enchanted with the country's music and people, and my artist soul leans toward Bulgaria. I learn best by being with musicians who guide me through complex music and teach me in ways I cannot obtain by reading books. Immersion in Bulgaria's culture is crucial to me in acquiring an understanding, respect, and deeper appreciation for the music.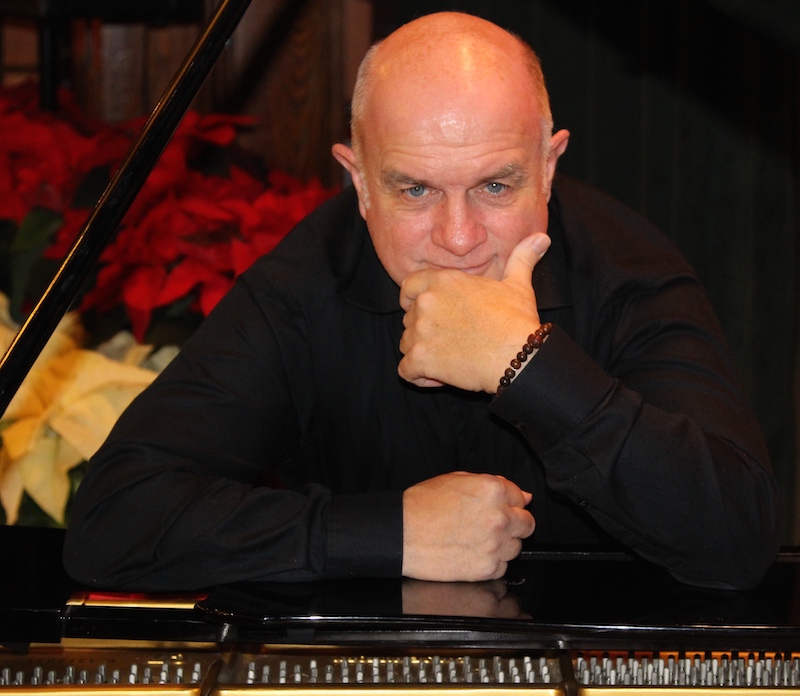 How has your time here advanced your work? 
Being here has accelerated my knowledge and music abilities in ways that I could not have imagined before I arrived. The musicians whom I learn from and perform with are kind people who are happy to share their knowledge and love of the many styles of music that enrich Bulgaria's multi-ethnic culture. I believe that "music without borders" is one of the best ways to create broad cultural exchange and mutual understanding. Shared music between cultures is one of the best ways to grow peace. I understand that now, more than ever.
***
Don't Miss Out on Fulbright Opportunities
Fulbright Bulgaria offers scholarships and grants to Bulgarian citizens interested in pursuing graduate work or professional development opportunities in the United States. To learn more and apply, please visit http://www.fulbright.bg/en/grants-for-bulgarian-citizens/. Deadline: April 30, 2020.
Financial support is also available for Americans looking for academic or professional opportunities in Bulgaria. Find out more at http://www.fulbright.bg/en/grants-for-us-citizens/.