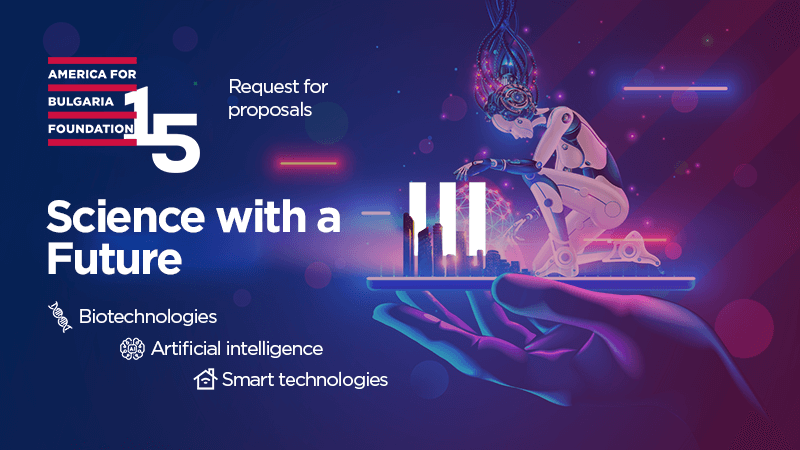 An autonomous weeding robot, an application for identifying fake images online, a bioprinter for ethically produced tissues for laboratory research, and a device for lower limb rehabilitation are among the ten approved projects in the third edition of the Science with a Future request for proposals of the America for Bulgaria Foundation in 2023.
The total allocated funding is in the amount of 250,000 levs (over $140,000) and will support the products' early-stage development. Their application in practice has the potential to resolve pressing problems in the field of healthcare, agriculture, environmental protection, and cyber security.
The America for Bulgaria Foundation works in partnership with Bulgarian organizations to strengthen the private sector and related democratic institutions in the country. In the field of Business, Entrepreneurship and Technology, ABF supports programs that increase the productivity of small and medium-sized enterprises in Bulgaria and works to improve the competitiveness of businesses through innovation and technology adoption. With the third edition of the Science with a Future RFP, it focused on high-potential fields such as artificial intelligence and bio- and smart technologies.
The Science with a Future 3.0 RFP was conducted in partnership with the Beautiful Science Foundation, Sofia Tech Park, Center for Applied Studies and Innovation – CASI; Professional Association of Robotics and Automation – PARA; Artificial Intelligence Cluster Bulgaria; Health and Life Science Cluster; and the European Software Institute – Center Eastern Europe (ESI CEE).