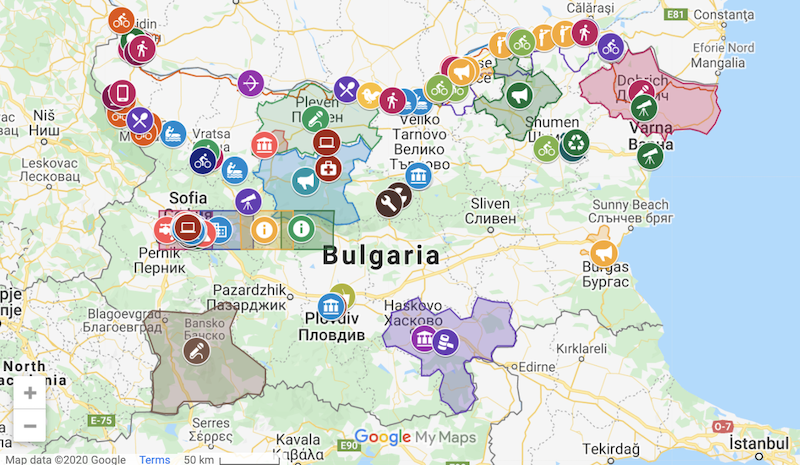 In early December we welcomed 62 new initiatives to the ABF community. They are receiving funding as part of the America for Bulgaria Foundation's Next 10 Program in support of ideas that matter.
The initiatives cover four main areas of work—Good Governance at the Local Level, Science with a Future, Online Learning, and Tourism on the Danube—but will in fact address a vast array of challenges faced by Bulgarians: dwindling economic opportunities, distrust in public institutions, environmental degradation, chronic illness, outdated education practices.
We had a difficult choice to make. We received 310 outstanding applications from civil society organizations, business associations and companies, media outlets, and schools from all over Bulgaria. Some of the solutions these organizations offer focus on local or regional challenges, while others have the potential to benefit every citizen in Bulgaria. To be able to match the promise and high quality of the projects, the Foundation doubled the initially announced budget and will be awarding nearly 2 million levs.
Fourteen initiatives will promote good local governance. They will facilitate small businesses' access to public funding, bolster regional media, activate citizen participation in governance and public tender monitoring, and support local governments' efforts to serve their citizens to the best of their abilities.
The projects in Online Learning seek to improve students' academic results, encourage interest in science, technology, engineering, English, and math (STEEM) subjects, and make teachers more comfortable with using new technology.
The funding will also support the development of therapies for skin cancer and for neurodegenerative diseases such as Parkinson's and Alzheimer's. Another project in the Science with a Future area will tackle antibiotic resistance, while a third one will advance the production of biodegradable packaging.
The approved initiatives in Tourism along the Danube will support the coastal region's economic development by bringing adventure, nature, and culture tourism to the area. Visitors will take advantage of new bike routes, vantage points, birdwatching venues, and hiking trails, helping them discover one of Bulgaria's best-kept secrets.
This interactive map shows the breadth and scope of the Next 10 Program initiatives:
We will be following their progress over the coming months and telling you about exciting developments.