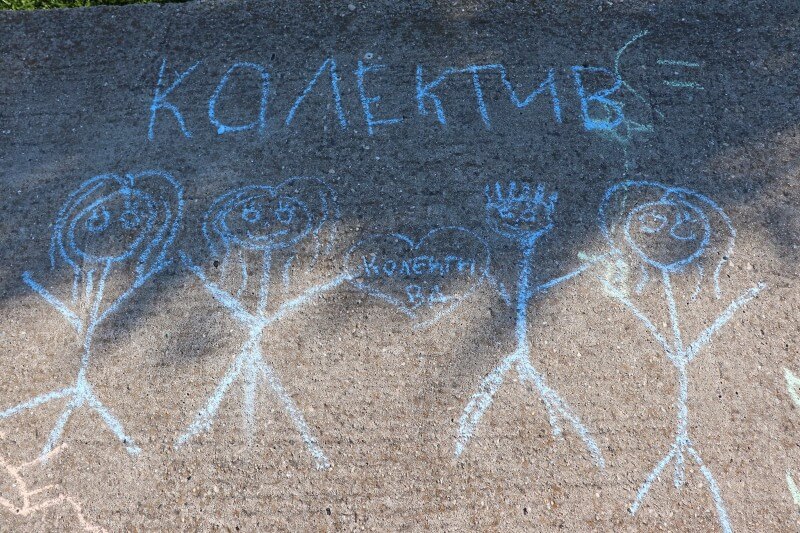 River Station was once a busy transportation hub teeming with life in the northeastern Bulgarian city of Ruse. Deindustrialization and the decline of water traffic left the place derelict and pushed community life away from the river.
Our partners from the Kolektiv are working to change that. Through Danube Design Lab, they joined efforts with local youth, businesses, government, and civil society groups to turn an urban eyesore into a place of community recreation and a draw for tourists. Danube Design Lab was a winner in the 2021 Idea Challenge of Civic Europe, an incubator for civic initiatives in Central, Eastern, and Southern Europe.
When a major road in a major Bulgarian city is being built without a plan or construction approval, or the budget for highway construction in Bulgaria twice exceeds the cost of a similar project in Germany, Capital and Dnevnik journalist Spas Spasov is there to ask public officials some difficult questions. His work to keep those in power accountable for their actions was honored with a Golden Key award from the Access to Information Programme Foundation. Spas is also the founder of Za istinata, an online platform for investigative regional journalism.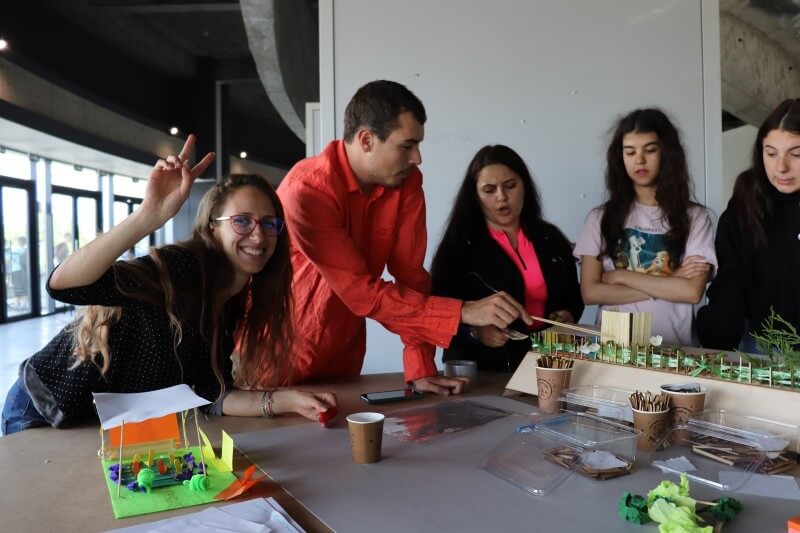 Vratsa Software Community, a nonprofit organization founded by local programmers, helps keep people in Vratsa by providing them with the digital skills necessary to pursue well-paid IT jobs in their hometown. Two daring women in Varna started the Social Teahouse to give jobs to young people leaving institutional care and offer busy city dwellers a quiet place for reflection and great tea. Vratsa Software Community and the Social Teahouse are finalists in the Open the Circle program of Reach for Change Bulgaria and ING Community Investment Fund.
That's what our partners do: instead of shrugging off problems or becoming daunted by their scale, they roll up their sleeves and work on solutions. Although they don't always get the recognition they deserve, they plow on — day in, day out — to make their communities better, more prosperous places for all.
Through our support and communications, we celebrate their efforts and accomplishments daily. In 2021, we were joined by a number of Bulgarian and international organizations in publicly recognizing these NGOs' and ABF program beneficiaries' contributions in journalism, education, health and wellness, community revival, and sustainable, technology-assisted development.
Here are a few more highlights: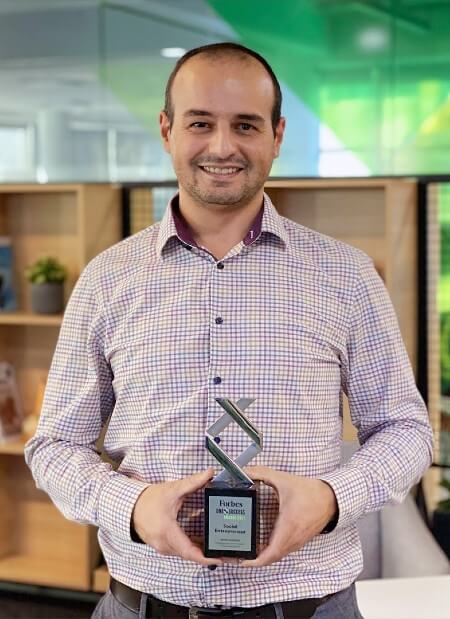 Radenko Velinov is a master woodworker who hopes to revive traditional occupations in the Rhodope Mountains. For his work to create a community center for crafts and arts in his native Smilyan, he received a Worthy Bulgarian nomination in 2021.
Google.org Impact Challenge will support social enterprise Tuk-Tam's efforts to connect disadvantaged Bulgarian students to educational and career opportunities worldwide — and to encourage their subsequent return to Bulgaria.
The 2021 Forbes 30 Under 30 list of influential under-30-year-olds included two ABF partners: Denimir Dimitrov, founder of zero-waste startup Zero Wave, and whiz programmer Radostin Cholakov, developer of machine learning platform AzBuki.ML. At 16, Radostin is headed for the stars!
The inaugural edition of Forbes' DNA of Success and Awards in 2021 recognized Petar Sharkov, CEO of Telerik Academy School, the leading provider of free digital education to youth in Bulgaria. Alexandra Mechkova was honored for her leadership of sister organization Telerik Academy.
December was an auspicious month for Bulgaria Innovation Hub graduate Dronamics, a drone manufacturer likely to become a real game changer in the cargo industry. In the final weeks of 2021, Dronamics unveiled its first unmanned cargo drone at Sofia Airport and did an IPO on the Bulgarian Stock Exchange. Dronamics already has partnership agreements with 40 airports in Europe and 20 outside the EU.
The work of the Center for Agricultural Policy Analysis at the Institute of Agricultural Economics helps Bulgarian farms increase their output and entire industries operate more efficiently. Bulgarian Farmer newspaper honored the Center's founder, Bozhidar Ivanov, for his contributions to the sector.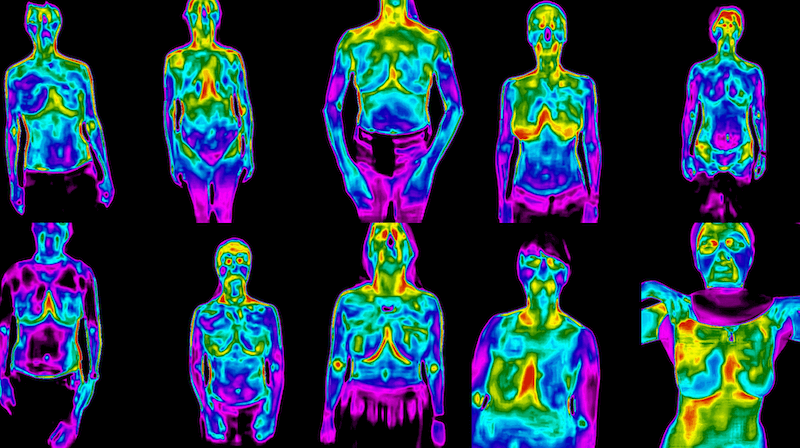 Health tech startup Kelvin Health is developing an inexpensive digital screening tool for breast cancer and cardiovascular diseases. After winning in Novartis Oncology's global initiative "Breaking Barriers Health Systems Strengthening (HSS) Challenge" early in the year, Kelvin Health was singled out as the most innovative project for cardiovascular care at the BIOME Summit Cardiovascular Innovation Challenge in Montreal in November.
Also in the field of health and wellness, ABLE Activator graduate Victoria Victorova was recognized as a young European businessperson of note by Business Elite's 40 under 40 ranking. Victoria is a serial entrepreneur and the founder of MindFit, a subscription-based employee benefit promoting mental wellness and work-life balance.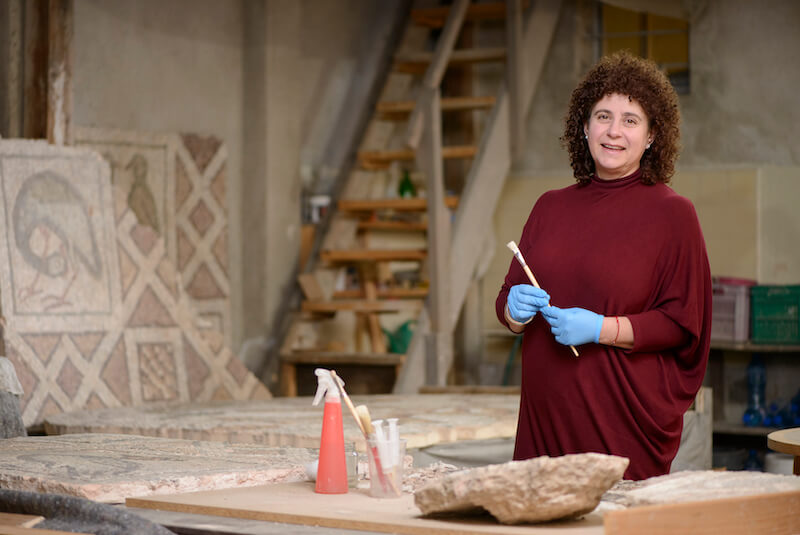 Among the many remarkable women we have partnered with are the Institute for Public Environment Development's Iva Lazarova; Elena Kantareva-Decheva, who led mosaic restoration at the Bishop's Basilica of Philippopolis; Tania Hristova, an Amalipe coordinator who works to keep young Roma in the educational system; Biserka Yovcheva, an IT teacher from Shumen responsible for Bulgarian programming teams' many successes in international competitions; and opera diva in the making Aleksandrina Mihailova — all of whom were honored by a December 2021 Radio Free Europe article celebrating the achievements of Bulgarian women.
Congratulations all. Keep dreaming big, and may you go even further in 2022!